Tennessee (9-9, 2-4 SEC) vs. Mississippi State (12-5, 3-2 SEC)
Saturday, January 21st, 2017 | 5:01pm CT
Knoxville, TN | Thompson-Boling Arena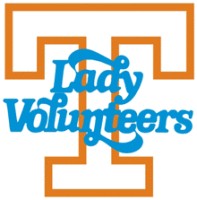 Knoxville, TN – Tennessee kicks off a three-game homestand on Saturday when Mississippi State visits Thompson-Boling Arena. Tip-off is slated for 5:00pm CT on SEC Network.
The Vols (9-9, 2-4 SEC) face their second-straight opponent from the Magnolia State after dropping a Tuesday night contest on the road at Ole Miss. Robert Hubbs III and Lamonte Turner scored 15 points apiece to lead UT while Jordan Bowden added 14 points.
Hubbs continues to lead UT offensively, averaging 14.4 ppg to go along with 4.9 rpg — the second-best mark on the team. Freshman Grant Williams, who paces the team with 5.7 rpg and 2.1 bpg, is second on the team in scoring at 10.5 ppg.
Turner, who matched his season-best with five assists in Oxford, is averaging 2.9 apg — the second-best mark among freshmen in the SEC.
Mississippi State (12-5, 3-2 SEC) saw its three-game winning streak snapped on Tuesday night when it fell to No. 5 Kentucky, 88-81.
The Bulldogs came away with a win in their last visit to Thompson-Boling Arena, knocking down 8-of-11 3-point shots to hand the Vols 71-66 loss.
The Series
Overall: UT leads, 80-42
In Knoxville: UT leads, 44-11
In Starkville: UT leads, 29-27
Neutral Sites: UT leads, 7-4
Current Streak: Tennessee has won one
Last Meeting: UT won, 80-75, in Starkville, 1/16/16
Rick Barnes vs. MSU: 4-0
Rick Barnes vs. Ben Howland: Barnes leads, 4-1
A Win Would
Snap Tennessee's two-game home losing skid.
Stand as the Volunteers' first SEC home win this season.
Improve Rick Barnes' all-time coaching record against Mississippi State to 5-0.
About Mississippi State Bulldogs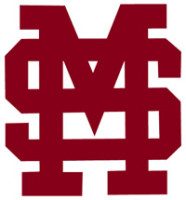 Mississippi State, under the direction of second-year head coach Ben Howland, are 12-5 (3-2 SEC) this season. The Bulldogs were picked to finish 10th in the preseason media poll.
MSU saw its three-game, SEC winning streak snapped on Tuesday night, dropping an 87-81 decision at the hands of No. 5 Kentucky in Starkville. The Bulldogs trailed by as many as 18 in the second half, but cut the deficit to three with just under eight minutes remaining. However, the Wildcats responded with a 7-0 run to pull away.
Freshman guard Lamar Peters scored a season-best 25 points against Kentucky, adding seven rebounds and two assists. Peters averages 11.3 points and 2.8 assists per game.
Sophomore guard Quinndary Weatherspoon is the SEC's reigning Player of the Week. He earned the honor after averaging 19 points, 3.5 rebounds, 1.5 assists and 1.5 steals in wins at Arkansas and against Texas A&M. Weatherspoon finished with a game-high 25 points against the Razorbacks and scored all 13 of his points in the second half against the Aggies to lift MSU to the victory.
Weatherspoon, who leads the team in scoring at 17.7 points per game, finished with 15 points on 6-of-12 shooting against Kentucky on Tuesday night.
Senior guard I.J. Ready ranks third in the SEC at 4.8 assists per game. His 2.6 assist-to-turnover ratio also ranks third.
KenPom.com ranks the Bulldogs as the second-least experienced team in Division I, pitting them at No. 350 out of 351. Tennessee ranks in the 334 spot on the same list.
Mississippi State ranks among the SEC's best when it comes to steals. The Bulldogs have 139 steals in 17 games this season, an average of 8.2 steals per game–the third-best mark in the league.
MSU true freshman Abdul Ado, born in Nigeria, attended Hamilton Heights HS in Chattanooga. Ado has not logged any minutes this season.
Bowden, Wright were Prep School Teammates Last Year
At this time last year, Tennessee freshman Jordan Bowden and Mississippi State freshman Eli Wright were teammates at 22 Feet Academy of Shannon Forest Christian School in Greenville, South Carolina.
Freshman South Carolina guard Sedee Keita also was a member of that team.
Memorable VOL Performances against Mississippi State
Junior Dale Ellis grabbed a school-record seven steals as the Vols defeated the Bulldogs 54-44 at "The Hump" in Starkville on January 20th, 1982.
Bill Justus's two game-winning free throws in the third overtime in Starkville on March 6th, 1967, gave the Vols the outright SEC regular-season title. Justus scored 14 in the contest.
While Justus earned the credit for sealing the win in Starkville in 1967, the Vols would not have contended for the win without 35 points from Knoxville native Ron Widby, who went on to be a Pro Bowl punter for the NFL's Dallas Cowboys.
Ernie Grunfeld scored 37 and Bernard King added 30 as the "Ernie & Bernie Show" rolled to a 97-87 win in Starkville. on January 25th, 1975.
Last Meeting with Mississippi State
A then-career-high 24 points from Detrick Mostella led the Vols to their first road win of the season as they defeated Mississippi State, 80-75, on January 16th, 2016, at Humphrey Coliseum in Starkville, Mississippi.
Mostella kept his run of solid performances going as he scored 16 of his game-high 24 points in the second-half. The sophomore guard from Decatur, Alabama, also set a career best with five makes from long range.
UT posted a strong first-half performance and led, 38-27, at the break. After a back-and-forth first couple of minutes, the Vols rattled off a 13-0 run powered by back-to-back Devon Baulkman 3-pointers, to take an early 21-9 lead.
Kevin Punter Jr. also came out firing in the first 20 minutes, leading all scorers with 15 first-half points. Ranked 11th in the nation in scoring entering the contest, Punter extended his double-digit scoring streak to 15 straight games and finished the afternoon with 23 points.
As the Vols' shooting cooled off, the Bulldogs were able put together a 10-2 run midway through the second half to cut the Tennessee lead to just two points with 7:44 to play. However, the Big Orange used a balanced scoring attack and some clutch shots down the stretch to prevent Mississippi State from completing the rally.
It was the fifth game of the season in which the Vols made double-digit 3-pointers, as they knocked down 10 on the day (10-of-23).
Quinndary Weatherspoon led the Bulldogs with a career-high 23 points.
Mississippi Letterman Uncommon
Incredibly, Tennessee has had just one all-time letterman from the state of Mississippi. Sardis, Mississippi, native Torrey Harris played for the Vols from 1995-99.
Vols' S.O.S. Third Nationally
Through the games of January 18th, statistical analyst Jeff Sagarin rated Tennessee's strength-of-schedule as the third-toughest in the nation.
Admiral's Production Increasing
Sophomore forward Admiral Schofield is averaging 23.5 minutes per game over UT's last four outings. Prior to that stretch, he was averaging just 11.2 mpg.
He is averaging 8.8 points per game in SEC play. Prior to the start of league games, he was averaging just 3.5 points per game.
Schofield's 4.7 rebounds per game during SEC play rank third on the team. In pre-conference play, he was pulling down only 1.9 rpg.
"Tay" Makes Plays
Redshirt freshman Lamonté Turner's five assists at Ole Miss matched his season-high. He now has nine games with four or more assists this season.
Turner leads the Vols in assists, and his 2.94 assists per game rank fourth among SEC freshmen.
Vols to Host Kansas State in SEC/BIG 12 Challenge
Tennessee hosts Kansas State on Saturday, January 28th, as part of the SEC/Big 12 Challenge.
It marks the second time in the past three seasons that the Volunteers have hosted K-State as part of the Challenge. The Wildcats visited Rocky Top for the 2014 Challenge, and Tennessee posted a 65-64 win on December 6th, 2014. That was the first time the programs ever met on the hardwood.
Tennessee's all-time record against current members of the Big 12 stands at 11-17. Second-year UT head coach Rick Barnes–who spent 17 seasons coaching in the Big 12 before transitioning to Knoxville prior to last season–owns a 157-94 record against current Big 12 teams and is 12-11 in his career against K-State.
January 28th is a common bye date in conference play for both leagues. Teams from each conference will host five Challenge games.
Up Next for UT Vols
Before Tennessee plays host to the Wildcats in purple, it faces off against the Wildcats in blue. SEC rival and fifth-ranked Kentucky visits Thompson-Boling Arena on Tuesday night for a 8:00pm CT tip on ESPN.
UT and UK split the season series last year with both programs claiming wins on their home floor.