Topic: Nissan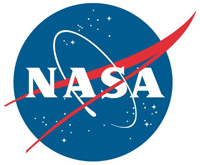 Washington, D.C. – Space technology developed by and for NASA has made its way into cars and even onto the NASCAR track. Future collaborations with the auto industry and car manufacturers could change how we get from point A to point B. NASA helped drive the following five auto innovations.
NASA has a long history of transferring technology to the private sector. The agency's Spinoff publication profiles NASA technologies that have transformed into commercial products and services, demonstrating the broader benefits of America's investment in its space program. Spinoff is a publication of the Technology Transfer program in NASA's Space Technology Mission Directorate.
«Read the rest of this article»

Clarksville, TN – Last year Austin Peay State University (APSU) broke the 1,000 graduate student barrier and current enrollment looks even more promising. APSU is experiencing higher graduate student enrollment compared to last year at this time.
«Read the rest of this article»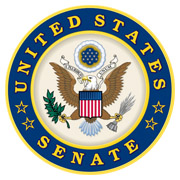 Washington, D.C – President Donald Trump approved Tennessee Governor Bill Lee's request for additional federal assistance for Tennessee's response to the Coronavirus (COVID-19) pandemic, which I – along with every member of the Tennessee congressional delegation – asked the president to do.
This disaster will continue to place a significant financial burden on individuals, the state, and local governments, and President Trump's quick action will help Tennessee respond to this crisis.
«Read the rest of this article»

Clarksville, TN – Clarksville police located Aaron Glass, age 23, who had an Aggravated Burglary warrant for breaking into a residence in November 2018.
He managed to elude police until yesterday, February 20th, when officers spotted a Nissan which Glass was known to drive, at a hotel on Holiday Drive.
«Read the rest of this article»
Tennessee Representative Curtis Johnson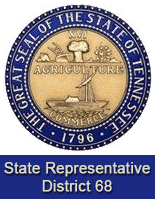 Nashville, TN – The Tennessee House of Representatives was pleased to welcome Mr. Masami Kinefuchi to attend Wednesday's session of the House and to present him with a House Joint Resolution recognizing the great contribution he has made to the economy of Tennessee.
The consul-general's job is to facilitate economic and cultural exchange between Japan and the United States. He has jurisdiction over five states—Arkansas, Kentucky, Louisiana, Mississippi, and Tennessee. In these five states, there are more than 400 Japanese companies.
In Tennessee there are over 180 Japanese-based business employing more than 46,000 individuals with the largest company being Nissan with an assembly plant in Smyrna, Tennessee. Other Japanese companies in Tennessee are Denso, Bridgestone, Calsonic, and Yorozu.
«Read the rest of this article»
Written by Brad Kirtley
Austin Peay Sports Information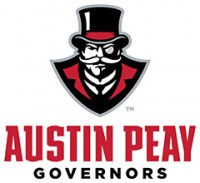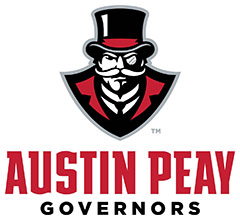 Clarksville, TN – Ron Shumate, the former Chattanooga and Southeast Missouri basketball coach, had a favorite saying about fans: "They are with you win or win."
That certainly is not the case with this year's newest Red Coat Society inductees, Hal Mathews and Terry Griffin. Through thick and thin, great and not-so-good seasons in APSU athletics, both became Austin Peay fans early in their respective lives and remain so as adults.
The Red Coat Society, now in its 12th year, serves as a Hall of Fame of service for the Governors Club, APSU's Athletics booster club.
Mathews and Griffin will be honored at halftime of the Governors-Murray State men's game, Saturday. A reception for them will be held at 3:30pm, Saturday prior to the Lady Govs-Racers contest.
«Read the rest of this article»
Washington, D.C. – Nissan North America, Inc. (Nissan) is recalling certain model year 2008-2013 Nissan Rogue vehicles manufactured March 7th, 2007, to November 26th, 2013, and 2014 Nissan Rogue Select vehicles manufactured September 23rd, 2013, to July 2nd, 2014.
The affected vehicles may experience an electrical short in the harness connector due to a mixture of snow/water and salt seeping through the carpet on the driver side floor near the harness connector.
«Read the rest of this article»

Yonkers, NY — Luxury brands rule the roost this year as Acura and Audi moved up a few spots to join Lexus with the top three highest scores in Consumer Reports' annual car brand report cards.
A perennial top scorer, Lexus earned the highest marks (79) for the second straight year. Consumer Reports' analysis finds the bulk of its models are usually quiet, comfortable, and fuel-efficient. Lexus was the only brand to achieve an excellent average overall reliability score. «Read the rest of this article»
People can donate money, holiday cards or time
Clarksville, TN – The American Red Cross has launched its holiday campaign and urged people to give hope to those in need by giving something meaningful during the upcoming holiday season.
"Make this holiday season truly meaningful by supporting the Red Cross Holiday Campaign and helping a victim of disaster or by remembering a member of the Armed Forces who is far from home," said  Julie Campos, Chapter Executive for the American Red Cross, Two Rivers Chapter. «Read the rest of this article»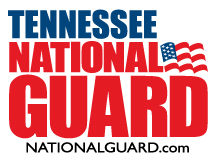 Nashville, TN – Nissan America today reaffirmed their commitment and support for hiring service members and veterans by signing an Employer Support of the Guard and Reserve (ESGR) Statement of Support at their Headquarters in Franklin, Tennessee.
Nissan America senior vice president, administration and finance, Scott Becker and ESGR National Chair, Paul Mock, signed the Statement to honor all of the servicemembers and veterans employed with the company.
«Read the rest of this article»