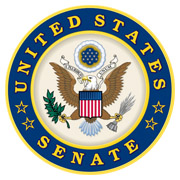 Washington, D.C – President Donald Trump approved Tennessee Governor Bill Lee's request for additional federal assistance for Tennessee's response to the Coronavirus (COVID-19) pandemic, which I – along with every member of the Tennessee congressional delegation – asked the president to do.
This disaster will continue to place a significant financial burden on individuals, the state, and local governments, and President Trump's quick action will help Tennessee respond to this crisis.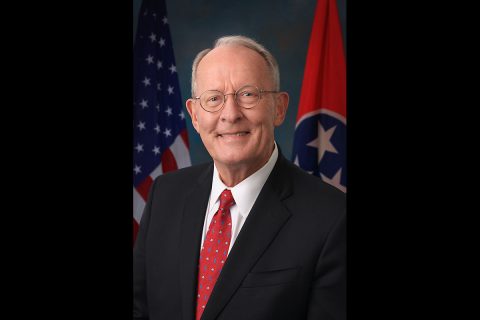 The U.S. State Department has been sharing with me and my staff the most up-to-date information provided by our embassies so that Tennesseans traveling overseas who are trying to return home can be assisted.
The Department reports that over 50,000 American citizens have been brought back from more than 100 countries around the world in the last few weeks, but there is more work to be done. Click here if you know of a Tennessean who is overseas and needs help returning to the United States.
How can the CARES Act can help you?
I encourage Tennesseans to visit my website to learn more about how you can take advantage of the federal assistance package Congress passed and President Trump signed into law that will keep paychecks coming, relieve financial burdens and help contain Coronavirus (COVID-19) .
The "Volunteer Spirit" is on full display
These are trying times, but Tennesseans are resilient. Despite all of the current anxiety, illness and economic harm caused by Coronavirus (COVID-19) , we have seen countless examples of Tennesseans stepping up and volunteering their time and resources to help fight back.
Here are just a few examples of how Tennesseans are supporting their communities and the medical professionals on the front lines fighting to contain the spread of Coronavirus (COVID-19) :
Protecting small businesses in Tennessee
America's small businesses are the backbone of our nation's economy, but too many are struggling to stay in business as a result of the Coronavirus (COVID-19) outbreak. The good news is that sweeping relief is on the way. The Paycheck Protection Program (PPP) – a nearly $350 billion program – is now open for applications.
This program can help small businesses with fewer than 500 employees cover eight weeks of payroll costs, most mortgage interest, rent, and utilities. The federal government has temporarily shut down the economy because of the COVID-19 coronavirus, and the federal government must help those who are hurt by it. The first goal of the CARES Act – legislation passed by Congress and signed into law by President Trump on March 2th7 to combat the impact of Coronavirus (COVID-19) – was to keep paychecks coming to American workers.
The Paycheck Protection Program aims to do just that. If an employer maintains its payroll, then the portion of the loan used to cover payroll costs, most mortgage interest, rent, and utilities can be forgiven for the 8 weeks after the loan is made. Click here for more information on how you can take advantage of these small business loans.
Urging U.S. Health and Human Services Secretary Alex Azar to make COVID-19 antibodies test free for everyone
This week, I, along with Senator Roy Blunt from Missouri, wrote to U.S. Health and Human Services Secretary Alex Azar urging him to confirm that the CARES Act requires free tests for Americans to find out if they have had Coronavirus (COVID-19) and are likely immune to the disease, at least in the short-term.
We are dealing not just with a medical issue here, we are dealing with an issue of confidence. For weeks, Americans have watched 24/7 news coverage of the dangers of Coronavirus (COVID-19) . Even if the government says you can go back to work and back to school, many Americans may be reluctant to leave their homes.
The availability of two types of free tests—one, a diagnostic test to determine if you have Coronavirus (COVID-19) , and two, an antibodies test to determine whether you have had it and are likely immune, at least for the short term—will give Americans confidence that it is safe to go back to work and to school and restart the economy. A copy of the letter is available here.