Topic: United States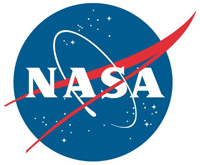 Pasadena, CA – NASA's newest carbon dioxide-measuring mission to launch into space, the Orbiting Carbon Observatory-3 (OCO-3), has seen the light. From its perch on the International Space Station, OCO-3 captured its first glimpses of sunlight reflected by Earth's surface on June 25th, 2019.
Just weeks later, the OCO-3 team was able to make its first determinations of carbon dioxide and solar-induced fluorescence – the "glow" that plants emit from photosynthesis, a process that includes the capture of carbon from the atmosphere.
«Read the rest of this article»
Bill requires Secretary of State to take further action to end detaining of political prisoners and promote free expression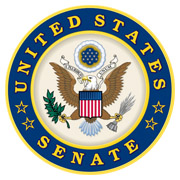 Washington, D.C. – On Wednesday, July 10th, 2019, Senators Marsha Blackburn (R-Tenn.) and Edward J. Markey (D-Mass.) today introduced bipartisan legislation that advocates for the release of political prisoners and prisoners of conscience in Burma.
Despite a campaign pledge that the National League for Democracy (NLD) "would not arrest anyone as political prisoners," it has failed to fulfill this promise since its historic electoral victory in the 2015 parliamentary elections.
«Read the rest of this article»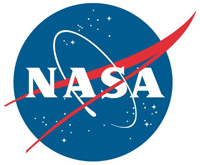 Pasadena, CA – Engineers have installed the SuperCam Mast Unit onto the Mars 2020 rover at NASA's Jet Propulsion Laboratory in Pasadena, California. The instrument's camera, laser and spectrometers can identify the chemical and mineral makeup of targets as small as a pencil point from a distance of more than 20 feet (6 meters).
SuperCam is a next-generation version of the ChemCam instrument operating on NASA's Curiosity Mars rover. It has been developed jointly in the U.S., France and Spain.
«Read the rest of this article»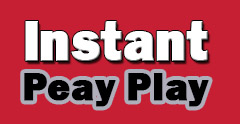 Clarksville, TN – Two former Austin Peay State University (APSU) student athletes had the biggest career achievements happen for them this past week, with former Governors baseball pitcher Jacques Pucheu having his professional contract bought by the Cincinnati Reds, while former APSU softball pitcher/outfielder Morgan Rackel was named to the Canadian National Team roster for the upcoming Pan American Games in Lima, Peru.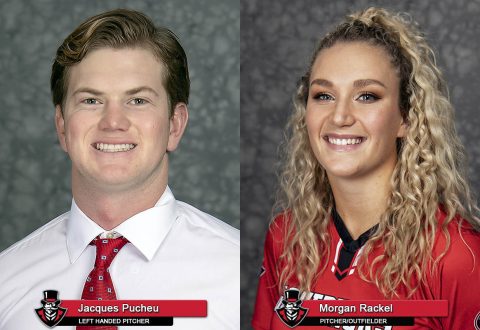 «Read the rest of this article»
Related Images: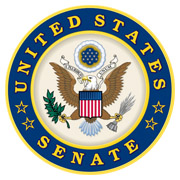 Washington, D.C. – On Friday, June 7th, 2019, Senator Marsha Blackburn (R-Tenn.) traveled to the El Paso Sector migrant processing center in West Texas to meet with Customs and Border Patrol officials about the ongoing crisis at the border.
Senator Blackburn wrote the following about her trip.
On Friday, I visited the El Paso Sector Customs and Border Patrol/Department of Homeland Security migrant processing center in West Texas, where overcrowded facilities can barely contain the illegal immigrants apprehended each day.
«Read the rest of this article»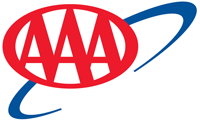 Tampa, FL – AAA says that today's national average is $2.81, which is two cents cheaper than last week, eight cents less than last month and 13 cents less than last year.
With the exception of the Rockies states, Alaska and Indiana, motorists across the country are saving as much as 23 cents/gallon to fill up as compared to last month.
«Read the rest of this article»
Introduced: The Accountability for Care of Unaccompanied Alien Children Act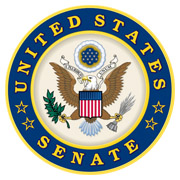 Washington, D.C. – Things are heating up here in Washington! Keep reading for a look at what I've been up to as May draws to a close.
The human trafficking situation on our southern border is heartbreaking, and we have a responsibility to ensure children traveling alone are placed with responsible adults who will keep them out of harm's way.
My new bill will hold government agencies accountable by ensuring every decision made keeps the child's best interests in mind.
«Read the rest of this article»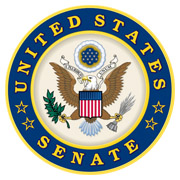 Washington, D.C. – U.S. Senator Marsha Blackburn (R-Tenn.) and the Senate Armed Services Committee have completed the markup of the National Defense Authorization Act for Fiscal Year 2020. Senator Blackburn advocated for several projects that are critical to groups in Tennessee.
"Tennessee is proud to be home to multiple military bases," Senator Blackburn said. "The sacrifice our members of the military make in service to our country can never be repaid. It is essential that we provide our men and women in uniform with the support they need to protect the United States and to provide for their families. This bill seeks to meet that goal."
«Read the rest of this article»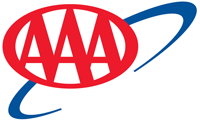 Tampa, FL – AAA says that gasoline supplies across the country increased by 3.7 million bbl last week, according to new data from the Energy Information Administration (EIA).
At 228.7 million bbl, total gasoline inventories in the U.S. are 5.2 million bbl lower than were they were in mid-May 2018. One of the reasons stocks increased because U.S. gasoline exports fell to the lowest rate in 2019 and the weakest since December 2018.
«Read the rest of this article»
Dallas, TX – A new study published in the American Heart Association's journal Circulation shows a label showing added sugars content on all packaged foods and sugary drinks could have substantial health and cost-saving benefits in the United States over the next 20 years .
Using a validated model, researchers were able to estimate a significant reduction in cardiovascular disease and type 2 diabetes cases from 2018 to 2037, if such a mandated addition to the Nutrition Label was implemented.
«Read the rest of this article»