Topic: United States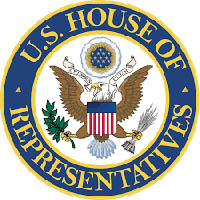 Washington, D.C. – This week, Representative Mark Green traveled to Munich alongside other Members of Congress for the German Marshall Fund's 17th Annual Congress-Bundestag Forum (CBF). Since its inception in 2004, the Congress-Bundestag Forum has developed connections among U.S. and German lawmakers and facilitated discussions on a variety of transatlantic policy issues.
Representative Green said, "My visit to Munich provided the opportunity to have important conversations about the common policy priorities between the United States and Germany, and I appreciated my discussions with members of the German Bundestag as we continue to work together on transatlantic issues affecting both of our countries."
«Read the rest of this article»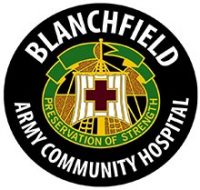 Fort Campbell, KY – What has four chambers, is about the size of a fist and can mean the difference between life and death? It's the heart, a vital organ that beats about 100,000 times a day pumping life sustaining blood throughout the body. The human heart is always on duty, pumping 24/7 as long as a person is alive.
Each February is Heart Health Month, a time dedicated to remind individuals about its proper care and maintenance in order to help keep it beating strong.
«Read the rest of this article»

Clarksville, TN – An Austin Peay State University (APSU) professor is one of 13 scholars from around the world – and one of only three in the United States – chosen for an in-depth three-week fellowship in Ise, Japan.
«Read the rest of this article»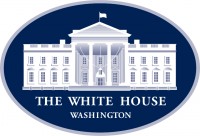 Washington, D.C. – On Wednesday, February 12th, 2020, President Donald Trump and First Lady Melania Trump welcomed President Lenín Moreno Garcés and First Lady Rocío González de Moreno of Ecuador to the White House.

The meeting signaled a historic turn in relations between the two countries. President Trump celebrated President Moreno's efforts to peacefully transition Ecuador away from "21st century socialism" and toward a democratic society with a free-market economy.
«Read the rest of this article»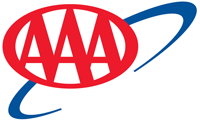 Nashville, TN – As consumers make travel plans for 2020, AAA is reminding them about another consideration: as of October 1st, 2020, they will likely need to present a different form of identification to board a domestic flight.
Beginning in October 2020, the accepted forms of identification for boarding domestic flights or for entering most federal facilities will be a current passport, passport card, military ID, or REAL ID-compliant state driver's license.
«Read the rest of this article»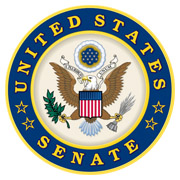 Washington, D.C. – On Thursday, February 13th, 2020, Senators Marsha Blackburn (R-Tenn.), Josh Hawley (R-Mo.) and Joni Ernst (R-Iowa) introduced legislation to reauthorize a provision of the Trafficking Victims Protection Reauthorization Act of 2005 (TVPRA) commissioning a two-part comprehensive federal study on human trafficking by the Department of Justice.
While the TVPRA had called for biennial comprehensive studies on the issue, the only study ever completed and submitted to Congress was in 2009. The Senators' legislation would therefore provide the first comprehensive study of human trafficking by the federal government in more than a decade.
«Read the rest of this article»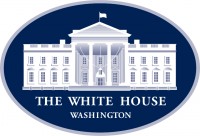 Washington, D.C. – "The first duty of the federal government is to keep our citizens safe. Since the United States first became aware on December 30th of what has become known as the novel coronavirus, America's public health officials have closely monitored the situation, worked to understand the virus and taken steps to limit Americans' exposure to it," Secretary of State Mike Pompeo and HHS Secretary Alex Azar write in USA Today.
«Read the rest of this article»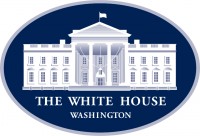 Washington, D.C. – President Donald J. Trump is building a brighter future for the United States. The booming economy is lifting millions of Americans out of poverty and providing all people with the opportunity for a brighter future.
Since President Trump was elected, 7 million jobs have been added to our economy, and the unemployment rate remains near its lowest level in half a century.
«Read the rest of this article»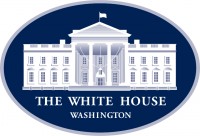 Washington, D.C. – "Our country has never done better than it is doing right now," President Donald Trump said this morning. He's right—and the numbers prove it.

While one party mourns the death of its political stunt, here is the news from the rest of America.
Americans' economic optimism just hit a record 44-year high—better than under Presidents Reagan, Clinton, or Obama. That confidence is buoyed by an unemployment rate near 50-year lows, a record stock market, and plummeting income inequality as blue-collar wage gains outpace white-collar ones.
«Read the rest of this article»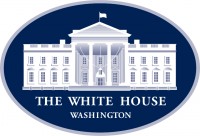 Washington, D.C. – Today, Wednesday, February 5th, 2020 House Democrats' sham impeachment ended with the full vindication and exoneration of President Donald Trump by the Senate.

Press Secretary Stephanie Grisham issued the following statement in part:

The Senate voted to reject the baseless articles of impeachment, and only the President's political opponents—all Democrats, and one failed Republican presidential candidate—voted for the manufactured impeachment articles.
«Read the rest of this article»