Topic: United States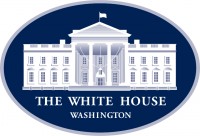 Washington, D.C. – "The framework in the United States to support a COVID-19 Coronavirus vaccine is now in place. Testing is underway and manufacturing capacity is rapidly expanding. But let's be clear: The development effort must adhere to standards that will ensure any COVID-19 Coronavirus vaccine's safety and effectiveness," FDA Commissioner Dr. Stephen Hahn writes in The Washington Post.

"Large-scale clinical trials already have begun for several promising vaccine candidates."
«Read the rest of this article»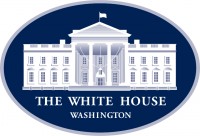 Washington, D.C. – Before visiting Ohio today, August 6th, 2020, President Donald Trump just signed an executive order to expand "Made in America" production, bring manufacturing jobs back to the United States, and ensure that our citizens have access to the life-saving medicines they need.

These actions come at a crucial time "as we fight this battle against the invisible enemy from China," White House Director of Trade & Manufacturing Policy Peter Navarro says.
«Read the rest of this article»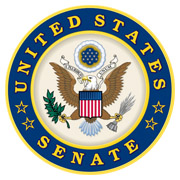 Washington, D.C. – U.S. Senator Lamar Alexander (R-Tenn.) today joined President Donald Trump at the White House for the signing of the Great American Outdoors Act – bipartisan legislation Alexander sponsored that passed the Senate on June 17th, 2020 by a 73-25 vote and the House of Representatives on July 22nd, 2020 by a 310-107 vote.
The new law gives the biggest funding boost to the United States' 419 national parks in half a century. The legislation incudes the "Restore Our Parks Act" that Alexander first introduced in 2018 and permanent funding for the Land and Water Conservation Fund, which President Ronald Reagan's Commission on Americans Outdoors recommended in 1985 when Alexander was its chairman.
«Read the rest of this article»
Leading the World in Testing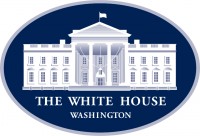 Washington, D.C. – U.S. President Donald J. Trump is ensuring that Americans have access to the most advanced and robust COVID-19 Coronavirus tests in the world.
President Trump has revolutionized America's testing system, and under his leadership, our Nation has conducted far more tests than any other country.
The United States has already conducted more than 59 million tests, and we will soon have conducted 100 million tests.
«Read the rest of this article»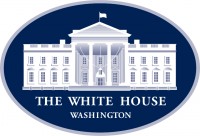 Washington, D.C. – This week, the Donald Trump Administration signed off on a partnership with Kodak to begin producing critical pharmaceutical ingredients right here in the United States.

"America is dangerously dependent on foreign supply chains for all three stages of drug production: starting materials used to manufacture active ingredients, the active ingredients themselves and the finished product in the form of tablets, pills and injectables," Peter Navarro and Adam Boehler write.
«Read the rest of this article»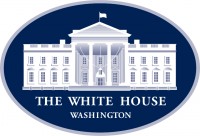 Washington, D.C. – Americans have waited decades for Washington to keep its promise to fix soaring prescription drug prices. Now, thanks to President Donald Trump, that long wait is over.

President Donald Trump just took historic action to lower medicine costs

The President signed four sweeping executive orders on Friday, which together will significantly lower the cost of prescription drugs while increasing access to life-saving medications such as insulin.
«Read the rest of this article»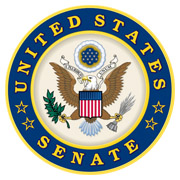 Washington, D.C. – The Senate has passed the National Defense Authorization Act for Fiscal Year 2021 with the support of Senator Marsha Blackburn (R-Tenn.). As a member of the Senate Armed Services and Veterans Affairs' Committees, Senator Blackburn was able to include language to fund mission-critical projects that will directly impact military communities in Tennessee.
Senator Blackburn authored 51 of the provisions included in this bill, which includes $148.08 million for programs vital to Tennessee and to the national defense.
«Read the rest of this article»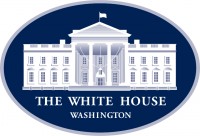 Washington, D.C. – On June 29th, 2020, 4-year-old LeGend Taliferro was shot and killed in his bed after a gunman opened fire on an apartment complex in Kansas City, Missouri.
This afternoon, President Donald Trump announced the expansion of Operation Legend, an interagency law enforcement effort led by the U.S. Department of Justice and named after LeGend. Its purpose is to quell the unacceptable levels of recent violence in United States cities.
«Read the rest of this article»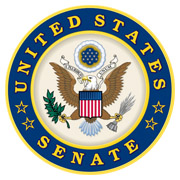 Washington, D.C. – As members of the Senate Armed Services Committee, my colleagues and I are hard at work on this year's national defense authorization legislation.
I'm focused on encouraging American innovation and creating high-skilled job opportunities for the Volunteer State, fighting for Tennessee's military community, and confronting 21st century threats.
If the COVID-19 Coronavirus pandemic has made one thing clear, it's that we can no longer rely on communist China.
«Read the rest of this article»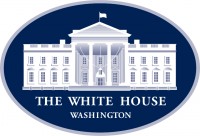 Ripon, WI – VICE PRESIDENT MIKE PENCE: Well, hello, Wisconsin! (Applause.) Thank you for that warm welcome. To Congressman Glenn Grothman, Congressman Bryan Steil, to state senators, members of the state legislature, honored guests, my fellow Americans: It is good to be here in Ripon, Wisconsin, the birthplace of the Republican Party. (Applause.) And it is great to be back in the Badger State with so many great Americans. (Applause.)
I thank you all for being here today. But allow me to begin by bringing greetings from another great fan of the Badger State. He's a man who loves the state of Wisconsin, he's been fighting to keep the promises that he made to the people of this state every day for the last three and a half years, and he was in this state just not too long ago. So allow me to bring greetings from the 45th President of the United States of America, President Donald Trump. (Applause.)
«Read the rest of this article»