Topic: Donald J. Trump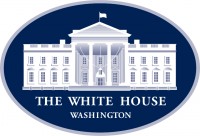 Washington, D.C. – "President Donald Trump's unorthodox approach to foreign policy has paid off. While his critics at home would never admit it, not everyone turns a blind eye to his accomplishments," foreign policy expert James Carafano writes for Fox News.

"For two years running, foreign lawmakers have nominated the president of the United States for the Nobel Peace Prize . . . He has demonstrated the kind of statesmanship that brings real peace without compromise and protects the vital national interests and security of all Americans. The winners are the American people."
«Read the rest of this article»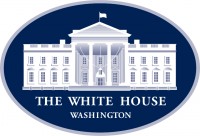 Washington, D.C. – United States President Donald Trump is fighting each day against the left's attempts to indoctrinate our children with a radical, misleading, and unpatriotic story of America.

Divisive and distorted histories of our country—everything from Howard Zinn's A People's History of the United States to The New York Times' 1619 Project—seek to erase America's tradition of liberty, free expression, and self-determination from memory.
«Read the rest of this article»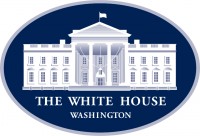 Washington, D.C. – American households saw their best economic gains in half a century last year under President Trump, according to a report this week from the U.S. Census Bureau.

And with President Donald Trump's pro-growth, pro-worker policies in action, this standard can be achieved again as America safely reopens from the COVID-19 Coronavirus pandemic.
«Read the rest of this article»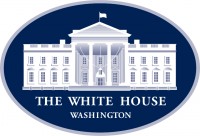 Washington, D.C. – History was made today at the White House as leaders from Israel, the United Arab Emirates, and Bahrain met with President Donald Trump and signed the Abraham Accords, which will normalize diplomatic relations between Israel and the two Arab nations.

Before this summer, only two peace deals involving Israel had been negotiated in the last 72 years, with the most recent coming in 1994.
«Read the rest of this article»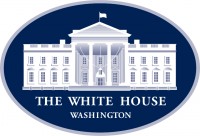 Washington, D.C. – Securing another agreement, President Donald J. Trump has brokered a deal to establish full diplomatic relations between Bahrain and Israel – the second such agreement between Israel and an Arab nation in less than one month.
Israel and Bahrain have committed to begin the exchange of embassies and ambassadors, start direct flights between their countries, and launch cooperation initiatives across a broad range of sectors.
«Read the rest of this article»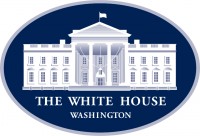 Washington, D.C. – President Donald Trump visited Florida yesterday, where he signed a presidential order to extend the moratorium on offshore drilling for Florida's Gulf Coast. He also expanded the moratorium to include the Atlantic coasts of Florida, Georgia, and South Carolina.

"Thanks to my administration's pro-American energy policies, we can take this step and the next step while remaining the number-one producer of oil and natural gas anywhere in the world," the President said in Jupiter, Florida.
«Read the rest of this article»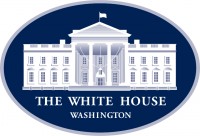 Washington, D.C. – "President Donald Trump has been nominated for the Nobel Peace Prize for helping broker a peace deal between Israel and the United Arab Emirates," Yaron Steinbuch reports for the New York Post.

Christian Tybring-Gjedde, a member of the Norwegian Parliament, submitted the nomination. "For his merit, I think he has done more trying to create peace between nations than most other Peace Prize nominees," Tybring-Gjedde told Fox News.
«Read the rest of this article»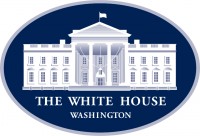 Washington, D.C. – President Donald Trump met with Serbian President Aleksandar Vučić and Kosovan Prime Minister Avdullah Hoti at the White House on Friday, where the leaders announced a historic commitment to economic normalization between Serbia and Kosovo.
"By focusing on job creation and economic growth, the two countries were able to reach a major breakthrough—something that nobody thought was going to be possible," President Trump said.
«Read the rest of this article»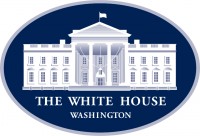 Washington, D.C. – In August, America added nearly 1.4 million new jobs according to the Bureau of Labor Statistics monthly Employment Situation Report, in line with the consensus forecast. The unemployment rate fell by 1.8 percentage points to 8.4 percent, the second largest decline on record. The August jobs report confirms that the strong recovery continues.
Just a few months ago, America had an unemployment rate of 3.5 percent—the lowest rate in 50 years—before jumping to a peak of 14.7 percent in April due to devastation wrought by COVID-19 Coronavirus.
«Read the rest of this article»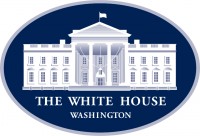 Washington, D.C. – On Labor Day, we recognize and celebrate the workers of our great Nation. The American workforce is the best in the world and, since day one of my Administration, I have been standing up for the American worker.
As recent global challenges have tested our mettle, the dedication of our workforce has once again proven that Americans' resolve will never be overcome. Today, we celebrate all workers, across every sector of our economy, whose efforts have never been more appreciated than in recent months.
«Read the rest of this article»