Topic: Congress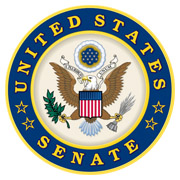 Washington, D.C. – On Tuesday, January 14th, 2020 United States Senator Lamar Alexander (R-Tenn.) reiterated that President Donald Trump has sufficient funding authority to build the wall he wants on the Southern border without resorting to a "dangerous national emergency precedent."
"I support the president's efforts to secure the border, and in December, I voted to give the President $1.375 billion to continue building the border wall and clear authority to transfer up to $4 billion from the defense budget," said Senator Alexander.
«Read the rest of this article»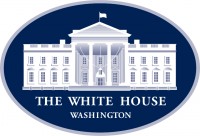 Washington, D.C. – Americans spent years telling Washington to fix our country's broken immigration system. But career politicians ignored the will of voters and pushed "solutions" that left special interests happy and most citizens frustrated.
Donald J. Trump won the Presidency promising to end that stalemate. Now, despite shocking levels of resistance from Democrats in Congress, the rule of law is being restored at our nation's doorstep. Mile by mile, President Trump is keeping his promise.
«Read the rest of this article»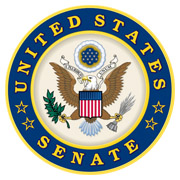 Washington, D.C. – Senators Marsha Blackburn (R-Tenn.) and John Kennedy (R-La.), House Republican Whip Steve Scalise (R-La.), and Rep. Mike Johnson (R-La.) led 207 Members of Congress in filing an amicus brief to stand up for Louisiana's pro-life law before the U.S. Supreme Court that would require all abortion providers to have admitting privileges at local hospitals when emergencies arise.
"States reserve the right to protect mothers and their children with high standards for health care providers—and abortionists remain subject to such high standards. I hope the Supreme Court will issue a ruling that safeguards women's health and that is consistent with the Constitution's guarantee for states' rights," Senator Blackburn stated.
«Read the rest of this article»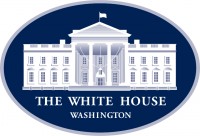 Washington, D.C. – Promoting economic prosperity for all, President Trump's pro-growth policies have led to an economic boom that is lifting up Americans of all backgrounds.
Since President Trump's election, more than 7 million jobs have been added to the economy.
For the first time on record there are more job openings than unemployed Americans.
«Read the rest of this article»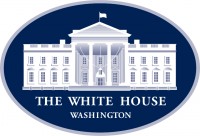 Washington D.C. – The H.R. 777, The Debbie Smith Reauthorization Act of 2019, legislation authorizes the U.S. Department of Justice to provide resources to State and local law enforcement to help make sure that criminals are brought to justice.
We know that DNA is much more likely than fingerprints to result in the identification of a criminal, yet thousands of rape kits currently sit untested in labs and on police storage shelves across the Nation.
«Read the rest of this article»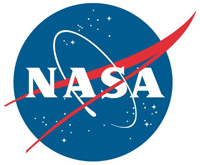 Washington, D.C. – In 2019, NASA celebrated the 50th anniversary of the agency's Apollo 11 Moon landing, the most historic moment in space exploration, while also making significant progress toward putting the first woman and next man on the Moon by 2024 under the Artemis program.
Through America's Moon to Mars exploration approach, Artemis gained bipartisan support this year among members of Congress, the U.S aerospace industry, as well as with international partners, including Canada, Australia, and Japan, and member states of the European Space Agency.
«Read the rest of this article»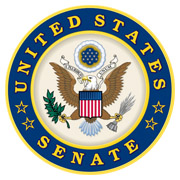 Maryville TN – U.S. Senator Lamar Alexander (R-Tenn.) said members of Congress have worked together to get results for Americans and for Tennesseans.
"I often suggest Tennesseans look at Washington, D.C., as if it were a split-screen television. On one side, you hear about impeachment and tweets, but, on the other side, you have members of Congress working together to get results for Americans. And in 2019, we've done just that."
"Congress passed legislation in December that provides permanent funding – that is fully paid for – for HBCUs and other minority serving institutions attended by over 2 million minority students," Senator Alexander said.
«Read the rest of this article»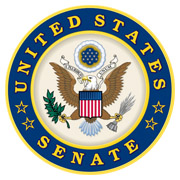 Washington, D.C. – If it were any other year, last week's "Afghanistan Papers" bombshell in the Washington Post would still be dominating headlines, talk radio segments, and cable news chyrons.
For passive observers of wartime news, the Afghanistan Papers validated almost two decades of barroom debate over the unprecedented outpouring of resources and troops into a region many Americans long ago wrote off as lost cause.
«Read the rest of this article»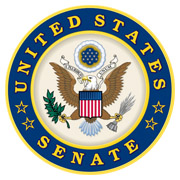 Washington, D.C. – Here's the scoop on impeachment. For the past three years, Representative Nancy Pelosi (D-CA), who is currently the Speaker of the House of Representatives, has grasped aimlessly at every unsubstantiated claim, desperate to find an impeachable offense.
There is a reason the only bipartisan vote in the House was against impeachment. President Donald Trump has not abused his power. If the House sends its articles of impeachment to the Senate and the trial begins, Tennesseans can count on me to stand with President Trump.
«Read the rest of this article»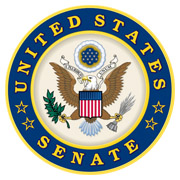 Washington, D.C. – U.S. Senate education committee Chairman Lamar Alexander (R-Tenn.) said that President Donald Trump and Congress have delivered a Christmas present for millions of students and families after President Trump signed bipartisan legislation into law that included an amendment by Alexander and Senator Patty Murray (D-Wash.) that simplifies the Free Application for Federal Student Aid (FAFSA) form that 20 million families, including 8 million minority students, fill out every year to qualify for federal student aid.
«Read the rest of this article»