Topic: Paycheck Protection Program
Preparing For Inauguration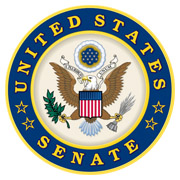 Washington, D.C. – Our nation is currently preparing for the peaceful transition of power that will occur on Wednesday, January 20th, 2021 during the Inauguration of the new President and Vice President of the United States.
The swearing-in ceremony is an essential tradition in American democracy and its historical significance cannot be overstated. To read more about the 59th Inaugural ceremony and its history, click here.
«Read the rest of this article»
COVID-19 Vaccine Distribution For Memphis Veterans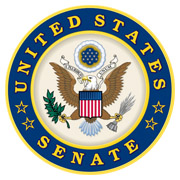 Washington, D.C. – Our veterans made many sacrifices so that we can enjoy the freedoms we have today. It seems fitting that many of these brave individuals will be among the first groups of people to receive the COVID-19 Coronavirus vaccine if they wish to receive it.
This week, the U.S. Department of Veterans Affairs announced that they will provide vaccinations to front line VA healthcare workers and veterans residing in long-term care units, including in our very own Memphis VA Health Care System. Veterans seeking additional information should visit the VA Coronavirus Vaccine FAQs webpage, contact their care team, or visit their facility website.
«Read the rest of this article»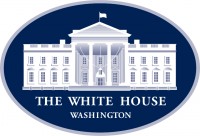 Washington, D.C. – During her confirmation hearings, Judge Barrett demonstrated respect for the law, intelligence, good character and steady temperament. Having attended college in Tennessee and law school in Indiana, her background will strengthen the Supreme Court by making it more diverse.
She is well-qualified and has said she will decide cases based upon the law, not her personal views. Judge Barrett will be an excellent Associate Justice of the Supreme Court, and I will vote to confirm her nomination.
«Read the rest of this article»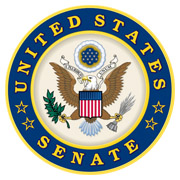 Washington, D.C. – United States Senator Lamar Alexander (R-Tenn.) today voted for COVID-19 relief legislation that was blocked by Senate Democrats.
"For the second time in two months, Senate Democrats have blocked legislation that would provide an additional $500 billion in COVID-19 relief for many things that have bipartisan support—additional unemployment benefits, more Paycheck Protection Program loans for small businesses, more federal funding to help schools and child care reopen safely, and more money for testing and vaccine development," Alexander said.
«Read the rest of this article»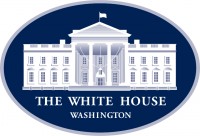 Washington, D.C. – On Labor Day, we recognize and celebrate the workers of our great Nation. The American workforce is the best in the world and, since day one of my Administration, I have been standing up for the American worker.
As recent global challenges have tested our mettle, the dedication of our workforce has once again proven that Americans' resolve will never be overcome. Today, we celebrate all workers, across every sector of our economy, whose efforts have never been more appreciated than in recent months.
«Read the rest of this article»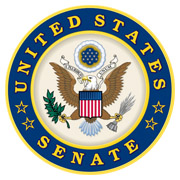 Washington, D.C. – As members of the Senate Armed Services Committee, my colleagues and I are hard at work on this year's national defense authorization legislation.
I'm focused on encouraging American innovation and creating high-skilled job opportunities for the Volunteer State, fighting for Tennessee's military community, and confronting 21st century threats.
If the COVID-19 Coronavirus pandemic has made one thing clear, it's that we can no longer rely on communist China.
«Read the rest of this article»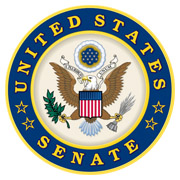 Washington, D.C. – Citizenship is for those who love our great country – not those parachuting in to purchase a second citizenship.
That's why Senator Loeffler and I introduced The Ban Birth Tourism Act, which codifies the State Department's January 2020 rule change prohibiting the issuance of visas for birth tourists.
Birth tourism is a multi-million dollar industry. More than 20,000 birth tourists come to the U.S. annually. From 2008 to 2012, the number of birth tourists coming from China to the United States increased from 4,200 to 10,000. These firms often serve wealthy Russian and Chinese nationals and charge foreign clients thousands of dollars for advice on how to lie to immigration officers.
«Read the rest of this article»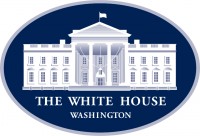 Malvern, PA – VICE PRESIDENT MIKE PENCE: Well, Gene, thank you. And I want to thank the Pennsylvania Chamber of Business and Industry for bringing together so many great business leaders.
It's wonderful to be back in Pennsylvania at a time when we are opening up America again and opening up America's schools very soon. So, thank you all for coming. I'm looking forward to hearing your reports on the progress you're making.
«Read the rest of this article»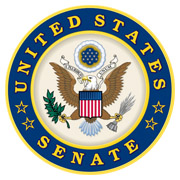 Washington, D.C. – All applications for the Paycheck Protection Program must be submitted by June 30th, 2020. The program will fund up to 250% of a business's average monthly payroll costs. The loan will be fully forgiven if a business spends at least 60% of the loan on payroll costs. The other portion may be used for rent, mortgage interest, or utilities.
Once you complete your application, you can submit it to any participating lending institution. Call your bank to determine if they are participating in the PPP program or click here to find a lender.
«Read the rest of this article»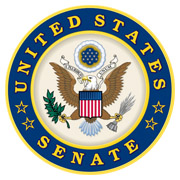 Washington, D.C. – The era of self-regulation in Silicon Valley is over. We will not allow Big Tech to get away with anticompetitive conduct or to bully competitors and consumers into silence. This week, Google threatened to choke off ad revenue to conservative news site The Federalist over their failure to police third party comments.
Meanwhile, Google does not adequately police comments on YouTube, one of its parent company's own platforms. The U.S. Department of Justice unveiled a proposal to reduce the liability protections Big Tech hides behind when bullying competitors or suppressing free speech.
«Read the rest of this article»