Topic: Washington D.C.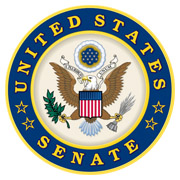 Washington, D.C. – Though we may have celebrated Independence Day a little differently this year, we honor the brave men and women who have fought and sacrificed for the freedoms that define our way of life and those who are currently serving to keep us safe and free.
Last week, I chaired a Senate health committee hearing with Dr. Anthony Fauci and other Donald Trump Administration officials to get an update on our progress towards safely getting back to work and back to school. You can watch here.
«Read the rest of this article»
ERA of Self Regulation is Over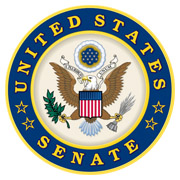 Washington, D.C. – What the digital mob chooses to attack changes with the news cycle. As we have seen, this heavily influences how Big Tech polices content on their platforms.
For years, tech companies have waged a very public war against platform users who speak out against the popular narrative, abusing the "Section 230" protections Congress created to protect growing tech firms and encourage innovation.
The dynamic between users and platforms has changed, though—and now, Congress must change the law that guides that dynamic.
«Read the rest of this article»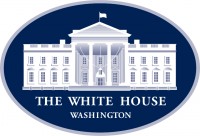 Washington, D.C. – PRESIDENT DONALD TRUMP: Wow. Are you having a good time? (Applause.) Members of Congress, members of my cabinet, and my fellow Americans: The First Lady and I are delighted to welcome you to the second annual Salute to America. (Applause.)
On this wonderful day, we celebrate our history, our heroes, our heritage, our great American flag, and our freedom. Happy Fourth of July to everyone. (Applause.)
«Read the rest of this article»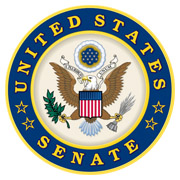 Washington, D.C. – At a Senate hearing this past week on COVID-19 Coronavirus, U.S. Senator Lamar Alexander (R-Tenn.) asked National Institutes of Health (NIH) Director Francis Collins whether "In the midst of all this depressing news about the virus, will there be enough tests so we can watch some football this fall, or basketball this winter?"
Alexander said the answer may depend upon Dr. Collins' project to find new ways to produce tens of millions of quick, reliable diagnostic tests.
Dr. Collins is heading an effort, nicknamed the "shark tank," to accelerate development of new tests to determine whether an individual has COVID-19 Coronavirus.
«Read the rest of this article»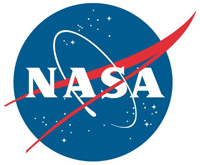 Washington, D.C. – NASA has created a space radiation simulator where researchers can speed up understanding of radiation risks astronauts face, and develop techniques to reduce those risks, as they head to the Moon under the Artemis Program and prepare for future missions to Mars.
Based on new technology and an innovative design for creating a broad spectrum of galactic cosmic rays (GCRs), the new space radiation simulator was developed through collaborations with world-leading space radiation researchers at NASA's Langley Research Center in Hampton, Virginia and the NASA Space Radiation Laboratory at Brookhaven National Laboratory in Upton, New York.
«Read the rest of this article»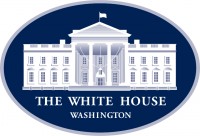 Washington, D.C. – On August 18th, 1920, the 19th amendment to the U.S. Constitution was ratified. Eight days later, it was officially adopted, securing the right to vote for American women.

To honor the 100th anniversary of this historic event, First Lady Melania Trump announced an exhibit titled Building the Movement: America's Youth Celebrate 100 Years of Women's Suffrage.
«Read the rest of this article»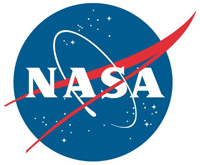 Washington, D.C. – For the first time in the agency's history, NASA has initiated a new effort to enable NASA personnel to fly on future commercial suborbital spaceflights. NASA's Flight Opportunities program has successfully worked with emerging commercial suborbital transportation systems to fly research payloads to space for short periods of microgravity time.
In addition, the Flight Opportunities program recently released a call that allows those non-NASA researchers to propose accompanying their payloads in suborbital space.
«Read the rest of this article»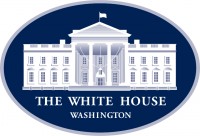 Washington, D.C. – The United States–Mexico–Canada Agreement (USMCA) has gone into effect, replacing the outdated North American Free Trade Agreement (NAFTA).

"President Donald Donald Trump was elected in part on his promise to change the direction of U.S. trade policy so it would put America first. He has kept that promise with new trade agreements and tough enforcement actions that break down foreign trade barriers, protect America's competitive edge and stop the outsourcing of U.S. jobs," U.S. Trade Representative Robert Lighthizer writes in the Pittsburgh Tribune-Review.
«Read the rest of this article»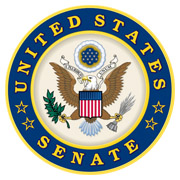 Washington, D.C. – Senate Health, Education, Labor and Pensions Committee Chairman Lamar Alexander (R-Tenn.) said "the stakes are too high," for the political debate around wearing masks to continue.
"Unfortunately this simple lifesaving practice has become part of a political debate that says: If you're for Donald Trump, you don't wear a mask. If you're against Trump, you do," Alexander said. "That is why I have suggested the president should occasionally wear a mask even though there are not many occasions when it is necessary for him to do so. The president has millions of admirers. They would follow his lead."
«Read the rest of this article»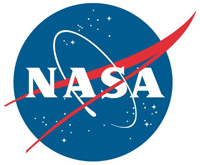 Washington, D.C. – NASA says the number of illegal gold mines in the Amazon is increasing so fast that activists have turned to satellite imagery to identify them. Still, with thousands of new mines a year, the work was overwhelming scientists at Earthrise Alliance – they needed more hands on deck. That's how ninth graders in Weston, Massachusetts, began locating illegal mining activity in Brazil's protected Yanomami territory.
Earthrise is one of numerous organizations getting Earth-observation images, data, and analysis – much of which NASA makes available for free – into the hands of people working on sustainability projects.
«Read the rest of this article»