Topic: nutrition
American Heart Association Meeting Report
Chicago, IL – Kids with food insecurity, meaning they lack good access to nutritional foods, were more likely to have high blood pressure than kids with secure access to food, according to a study presented at the American Heart Association's Joint Hypertension 2018 Scientific Sessions.
"High blood pressure — even in childhood — matters," said study author Andrew Michael South, M.D., assistant professor of pediatric nephrology at Wake Forest School of Medicine in Winston-Salem, North Carolina.
«Read the rest of this article»
Written by Maria Yager
Blanchfield Army Community Hospital Public Affairs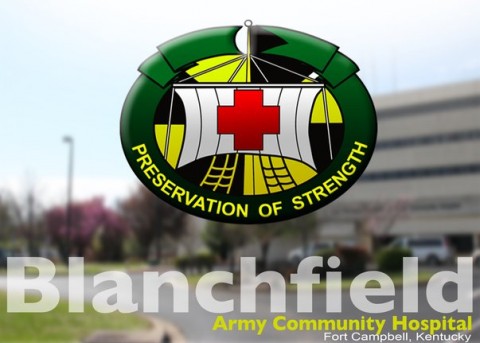 Fort Campbell, KY – Army spouse Leah Hernandez seemed to be at an impasse. She attended a gym, exercised regularly, watched what she ate, drank plenty of water, but for some reason she could not seem to lose any weight. Frustrated, she turned to the staff at the Fort Campbell Army Wellness Center to see what more she could do.
"The Army Wellness Center offers standardized primary prevention programs for our Soldiers and retirees, their family members and Department of the Army civilians. We are trying to help our population lead healthy lifestyles by teaching people how to make healthy lifestyle changes and healthy habits when it comes to stress, physical fitness and nutrition," said Jheri Weidensall, Army Wellness Center program lead.
«Read the rest of this article»
The American Heart Association's Healthy For Good™ and Fresh Avocados – Love One Today® help Americans stay on track this festive season
Dallas, TX – Seasonal sweet treats and multi-course meals tempt even the most dedicated healthy eaters during the holidays. That's why the American Heart Association is designating November as Eat Smart Month.
Kicking off with Eat Smart Day on November 1st, the month-long campaign is part of the Association's new Healthy For Good movement, supported by National Recipe Host Fresh Avocados – Love One Today®. As part of the campaign, the Association will provide nutrition tips and healthy recipes throughout the month.
«Read the rest of this article»
American Heart Association Rapid Access Journal Report
Dallas, TX – A Mediterranean diet rich in virgin olive oil may enhance the cardioprotective benefits of high-density lipoproteins (HDL—the "good" cholesterol) compared to other diets, according to new research in the American Heart Association's journal Circulation.
High levels of low-density lipoproteins (LDL—the "bad cholesterol") and triglycerides, a type of blood fat, are associated with an increased risk of heart and blood vessel diseases. HDL cholesterol is associated with a lower risk because these lipoproteins help eliminate the excess cholesterol from the bloodstream.
«Read the rest of this article»
NASA Headquarters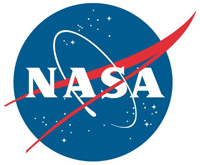 Washington, D.C. – As Super Bowl LI in Houston Texas approaches and players, coaches and a host of personnel behind the scenes prepare for the big game in Space City, NASA remains on the cutting edge of human space exploration, setting its sights on the journey to Mars.
A football player's journey to the end zone, though, has a lot more in common to space exploration than one might think.
Here are five similarities.
«Read the rest of this article»
Statement from National Organizations Working to Improve the Health of Young Children
Dallas, TX – For many young children, their first time down a slide or their first time trying new vegetables are in preschool or child care settings. Young children thrive, grow and begin to develop a lifetime of habits in these early years—that is why it is so important we reach kids in early care and education settings.
Several states have made significant strides in ensuring all young children have the building blocks they need—nutritious foods and plenty of active play—for a healthy life.
«Read the rest of this article»
Healthy for Life® 20 By 20 Year One Report: Calories, sodium and sat fats down 8 percent, fruits, veggies and whole grains up
Dallas, TX – The first-year report released by Aramark and the American Heart Association (AHA) on their goal to improve the health of Americans by 2020 shows significant progress by Aramark achieving an 8 percent reduction in calories, sodium and saturated fats, and increasing fruits, vegetables and whole grains across the menus it serves in colleges and universities, hospital cafes and workplace locations.
Over 30 percent of main dishes served on these menus are now vegetarian or vegan, and more than 10 percent have whole grains as a leading ingredient.
«Read the rest of this article»
American Heart Association Scientific Statement
Dallas, TX – Children ages 2 to 18 should eat or drink less than six teaspoons of added sugars daily, according to the scientific statement recommending a specific limit on added sugars for children, published in the American Heart Association journal Circulation.
Six teaspoons of added sugars is equivalent to about 100 calories or 25 grams.
"Our target recommendation is the same for all children between the ages of 2 and 18 to keep it simple for parents and public health advocates," said Miriam Vos, M.D., Ms.P.H, lead author, nutrition scientist and associate professor of pediatrics at Emory University School of Medicine in Atlanta, Georgia.
«Read the rest of this article»
Nancy Brown, American Heart Association CEO, comments on evaluation of sugary drink taxes in Berkeley, California published in the American Journal of Public Health.
Dallas, TX – In 2014, Berkeley, California paved the way in our nation once again with policies that support healthy living. Berkeley was the first city in our nation to implement a tax on sugary drinks at the minimum level recommended by the American Heart Association of one penny per ounce to raise revenue for improving community health and nutrition.
Researchers have assessed the initial impact of the Berkeley tax in a new study published in the American Journal of Public Health.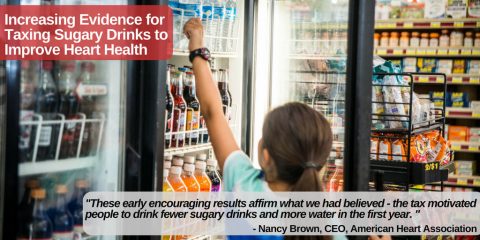 «Read the rest of this article»
Written by David Vergun
Defense Media Activity – Army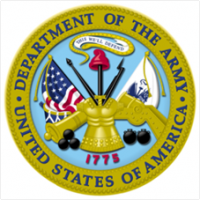 Washington, D.C. – Obesity and overweight metrics, along with health indicators like tobacco use, injuries, substance abuse and the Performance Triad were among the topics at a conference last week discussing the inaugural "Health of the Force" report.
The HOF report, released at the end of 2015, provides Army leaders, including installation commanders, a starting point regarding where best to invest resources to help Soldiers lead healthier lives, and consequently, improve combat readiness, said Col. Deydre Teyhen, assistant deputy chief of staff, Army Public Health Center.
That report, she said during a media roundtable conducted from the Office of the Army Surgeon General in Falls Church, Virginia, March 16th, is similar to, but much more comprehensive than "The State of Obesity: Better Policies for a Healthier America" report, issued by the non-profit Robert Wood Johnson Foundation in 2014.
«Read the rest of this article»