Topic: osteoporosis
Dallas, TX – The majority of stroke survivors are not screened or treated for osteoporosis, broken bones, or fall risk — despite stroke being a risk factor for these conditions. The risk is up to four times greater than in healthy people, according to new research in the American Heart Association's journal Stroke.
Stroke survivors often face reduced mobility — a trait that decreases bone mineral density and increases risk for bone breaks.
«Read the rest of this article»
Written by Elizabeth Landau
NASA's Jet Propulsion Laboratory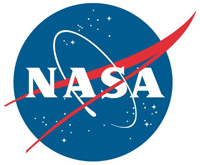 Pasadena, CA – NASA technology is all around us, turning trash into oil, saving women from a deadly complication of childbirth, and putting the bubbles in beer.
These technologies and more, including seven connected with NASA's Jet Propulsion Laboratory, Pasadena, California, are featured in the 2016 edition of NASA's annual Spinoff publication, highlighting the many places NASA shows up in daily life and the aeronautics and space programs where the innovations got their start.
«Read the rest of this article»
Written by Laura Niles
International Space Station Program Science Office and Public Affairs Office
NASA Johnson Space Center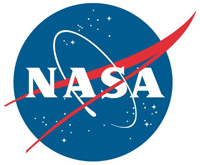 Houston, TX – Researchers may be "excyted" to learn that osteocyte cultures are headed to the International Space Station this spring for the first time. With their delivery on the next SpaceX commercial resupply services mission this month, the Osteocytes and mechano-transduction (Osteo-4) investigation team will analyze the effects of microgravity on this type of bone cell.
Understanding these effects will be critical as astronauts plan for future missions that require longer exposure to microgravity, such as to deep space or Mars.
«Read the rest of this article»
Analysis Found Expensive Care Doesn't Mean Better Care

Yonkers, NY – For the fourth year in a row, Consumer Reports published rankings of hundreds of health insurance plans across the United States to help consumers determine which ones may be best for them.
This marks the first time the organization took additional steps to identify plans that both provide high-quality care and avoid costly care.
The rankings data and the "Best Value" designation come from the National Committee for Quality Assurance (NCQA), a respected non-profit health care quality measurement group. «Read the rest of this article»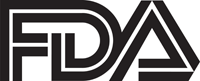 Washington, D.C. – Celiac disease is a serious health issue that can lead to critical complications if not treated.
While there is no cure for celiac disease (CD), there is one way to manage it – following a gluten-free diet. The only choice for the up to three million Americans living with CD is to adhere strictly to a gluten-free diet, avoiding proteins that occur naturally in wheat, rye, barley and cross-bred hybrids of these grains.
«Read the rest of this article»
Washington, D.C. – Gardening can be a great way to enjoy the outdoors, get physical activity, beautify the community, and grow nutritious fruits and vegetables. Whether you are a beginner or expert gardener, health and safety are important.
Below are some tips to help keep you safe and healthy so that you can enjoy the beauty and bounty gardening can bring. «Read the rest of this article»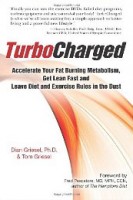 New York, NY – Most of us think of our bone structure as a solid, static mass that is hard and unchanging. The fact is our skeletal structure is replaced approximately every ten years. 
Our bones are dynamic, living tissue that consists of about 25% water, 25% protein and approximately 50% mineral salts including calcium, phosphorus, magnesium, sodium and potassium. Since bone remains are regularly found that are thousands of years old, why are we witnessing a rise in bone deterioration? Osteoporosis is apparently a new disease.   «Read the rest of this article»
August played host to World Breastfeeding Week during its first seven days. More hospitals are reaching out to new mothers to boost breastfeeding and their babies health.
An April report from the Centers for Disease Control and Prevention in Atlanta found that African American mothers, who are less likely than white or Latina women to breastfeed, have reversed that trend and are now doing so in impressive numbers. Sixty-five percent of black women have nursed their infants at some point. This compares to a 36 percent rate 14 years ago. Still, only 20 percent of black mothers reach the government's target goal of exclusively breastfeeding when their infants are six months old. Breastfeeding can help address health problems that plague both African American mothers and infants alike. Breastfeeding is the most natural and beneficial way to strengthen your baby's immune system and provide the best possible nutrition for yourself, as a mother, and your baby. «Read the rest of this article»