Topic: Overdose

Clarksville, TN – The Clarksville Police Department (CPD) reports that among 242 investigations of unattended deaths conducted in 2019 by the the department's Special Operations Unit, 55 deaths are suspected to be related to drug overdoses, primarily Fentanyl.
So far, of those 55 deaths — including suicides and homicides — 17 have been confirmed with overdose as the primary cause of death. In 37 of the investigations, drugs or paraphernalia were found.
«Read the rest of this article»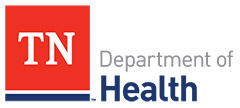 Nashville, TN – Tennessee has a powerful new tool to fight opioid overdose with the passage of Public Chapter 596. This new law allows authorized pharmacists to dispense naloxone to a person at risk of opioid overdose or to a family member, friend or other person to assist someone at risk of an opiate-related overdose.
Public Chapter 596 sets up a statewide pharmacy practice agreement for what is called "opioid antagonist therapy."
«Read the rest of this article»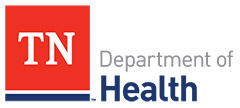 Nashville, TN – Following a public health alert update last week from the Centers for Disease Control and Prevention on increased risk of overdose and fatalities associated with Fentanyl-laced counterfeit pills and compounds, commissioners and directors from four Tennessee departments are urging the public to have increased awareness about the substance.
«Read the rest of this article»
Drug Overdoses Claim More Tennesseans in 2014

Nashville, TN – Even with the availability of naloxone, the opioid overdose antidote, and fewer prescription drugs being diverted, the number of Tennesseans who die each year due to drug overdoses increased again in 2014.
The total of overdose deaths rose by nearly 100, from 1,166 in 2013 to a record-setting 1,263 in 2014. If those numbers are hard to comprehend, consider this: more people died from drug overdoses in Tennessee last year than were killed in motor vehicle accidents.
«Read the rest of this article»

Clarksville, TN – On June 14th, 2012, around 1:00am, Robert Thomas Ford was taken into custody by Clarksville Police at his residence and booked into Montgomery County Jail on a charge of Second Degree Murder. The charge stemmed from the death of 24 year old Ashlee Garner in August 2011.
Police were called to 935 Charlotte Drive shortly after midnight in reference to a woman that was possibly deceased inside of the residence.

«Read the rest of this article»