Topic: Peru

Clarksville, TN – After the COVID-19 Coronavirus pandemic forced the cancellation of an annual geography conference, Austin Peay State University (APSU) stepped in to host a virtual gathering of the world's top tree ring scientists.
«Read the rest of this article»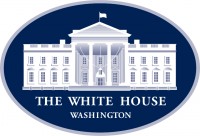 Washington, D.C. – THE PRESIDENT DONALD TRUMP: Thank you very much. I had a very good telephone conversation — extremely good — with Senator Schumer a little while ago. We're working on various elements of the deal, and the Democrats are very much wanting something to happen, and the Republicans, likewise, are very much wanting something to happen. And I think it will.
I spoke with — at length with Mitch McConnell. And there's tremendous spirit to get something done, so we'll see what happens. But my conversation was very good with Senator Schumer.
«Read the rest of this article»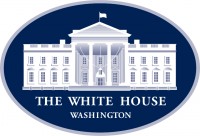 Washington, D.C. – THE PRESIDENT DONALD TRUMP: Thank you very much. I think this is going to be a very important conference and I'll get to that toward the middle, but I have a few things to report. And I want to thank you all for being here.
And I have to say, I think with social distancing that the media has been much nicer. I don't know what it is — all these empty — these in-between chairs. We probably shouldn't have anybody sitting behind you either. You know, you should probably go back. But I love it. It's so much nicer. But I shouldn't say that because you'll get me now.
«Read the rest of this article»

Clarksville, TN – To say former Austin Peay State University (APSU) softball standout Morgan Rackel has had a heck of a run over the past few months would be an understatement, as she wrapped up her summer by winning a silver medal last week as part of Team Canada at the 2019 Pan America Games in Lima, Peru.
The Calgary, Alberta native was a part of the silver medal winning team that posted an overall record of 5-2 at the games, with their only two losses coming to the top-ranked team in the world, Team USA, by a 6-1 final in the preliminary round and 3-1 in the gold medal game, while defeating Puerto Pico (3-1), Venezuela (8-0), Peru (7-0), Mexico (4-0) and Team USA (3-1).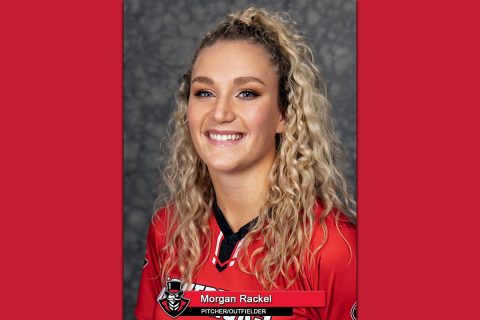 «Read the rest of this article»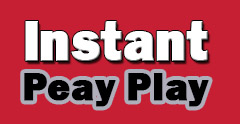 Clarksville, TN – Two former Austin Peay State University (APSU) student athletes had the biggest career achievements happen for them this past week, with former Governors baseball pitcher Jacques Pucheu having his professional contract bought by the Cincinnati Reds, while former APSU softball pitcher/outfielder Morgan Rackel was named to the Canadian National Team roster for the upcoming Pan American Games in Lima, Peru.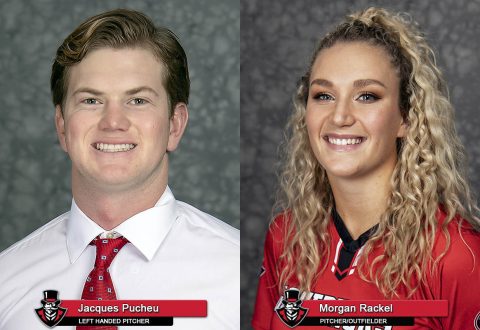 «Read the rest of this article»
Nashville, TN – On Saturday, April 20th, 2019, two cotton-top tamarins were born at the Nashville Zoo. This is the second birth of cotton-top tamarins twins since the opening of Expedition Peru: Trek of the Andean Bear in March 2018. Since cotton-top tamarins are critically endangered in the wild, every birth of captive cotton-tops helps secure the future of this decreasing population.
"Keepers have been monitoring Caqueta for pregnancy over the last several months," said Sabrina Barnes, Nashville Zoo primate area supervisor. "Typically primates give birth overnight, but this time and the previous time, Caqueta gave birth in the late afternoon, so keepers were able to monitor the birth and watch the rest of the three tamarins interact with the mother and infants."
«Read the rest of this article»
Written by Danny Magrans
Spanish Teacher, Languages Department Chair

Clarksville, TN – This past February a group of 25 students and parents from Clarksville Academy journeyed to Peru.
In addition to applying skills learned in class and visiting all the magnificent sites, such as Machu Picchu, the students also committed themselves to serving a small village school in an area called Calca.
«Read the rest of this article»

Clarksville, TN – Archeology may not be a career Austin Peay State University history graduate student Katelynn DiStefano is pursuing academically, but that did not stop the graduate assistant in the University's Department of History and Philosophy from spending part of her summer searching for mummies along the northern coast of Peru.
DiStefano joined University of Alabama Ph.D. student Jenna Hurtubise, along with a small group of students and archeologists, in traveling to the South American country, where they continued Hurtubise's work in excavating and analyzing the history of the Casma, an underexplored ancient Peruvian culture.
«Read the rest of this article»

Oak Grove, KY – Grab your passport for an unforgettable VBS trek with First Baptist Church Oak Grove! Hike cloud-shrouded ruins of Machu Picchu. Savor exotic flavors of the Amazon.
Hear what daily life is like from kids in Peru. Let us immerse your children in this vibrant culture where they discover God's good gifts for us all!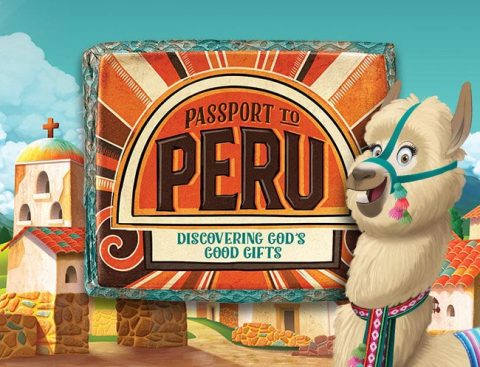 «Read the rest of this article»
52% are more likely to take a road trip because of low gas prices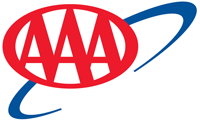 Tamps, FL – The busy travel season is quickly approaching and many Americans are already making plans. This year, nearly nine out of 10 people (88%) will take an extended vacation of 4 days or more away from home during a time not associated with the Thanksgiving or the Christmas holidays.
The study was conducted during a recent AAA Consumer Pulse™ survey of residents in Florida, Georgia and Tennessee.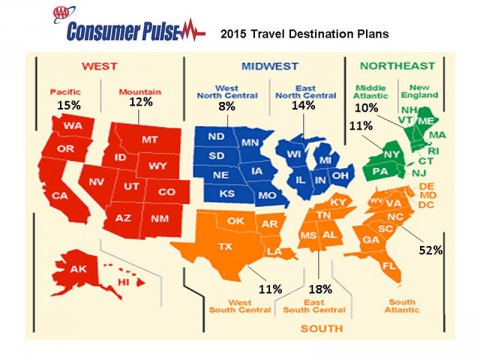 «Read the rest of this article»