Topic: Pet Adoptions
Montgomery County Animal Care and Control (MCACC)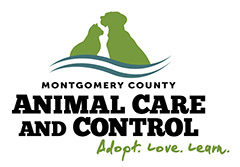 Montgomery County, TN – Montgomery County Animal Care and Control (MCACC) released their 2018 Field and Shelter Report on Tuesday, January 29th, 2019.
The report contains statistics on service calls and shelter services such as the number of visitors, the number of animals impounded, the number of intakes, owner surrenders, adoptions, euthanasia rates and pet registrations.
«Read the rest of this article»

Fort Campbell, KY – The Fort Campbell Veterinary Center and Fort Campbell Stray Animal Facility will be having their next Saturday Clinic and Adoption Event on Saturday, April 1st, 2017.
The Veterinary Center will be open from 9:00am – 1:00pm for appointments.
«Read the rest of this article»
Clarksville, TN – On Sunday, September 9th, 2012, Total Canine Care will be having a Multi-Rescue Yard Sale Fundraiser and Adoption event at their office from 11:00am to 5:00pm. All proceeds will be split with participating rescue organizations.
Plus, Total Canine Care will be offering 10% off anything in the store to anyone who donates or adopts. Dog adopters will receive one free training session and 10% off any sessions after that. «Read the rest of this article»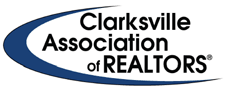 Clarksville, TN – On Saturday, May 5th there will be a Fundraiser Block Party for Project F.U.E.L. The event goes from 10:00am to 2:00pm at the Clarksville Association of REALTORS located at 115 Center Pointe Drive.
Tickets are $5.00 each. «Read the rest of this article»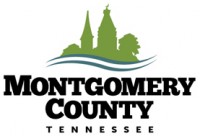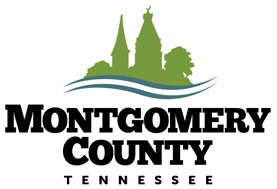 Montgomery County, TN – Montgomery County Friends of the Shelter is collaborating with Montgomery County Animal Control for the month of April to assist in increasing the number of cat adoptions.
During the extended adoption hours on Thursday nights from 4:00pm to 7:00pm, Montgomery County Friends of the Shelter will pay the $25.00 adoption fee for all cats over the age of 6 months. «Read the rest of this article»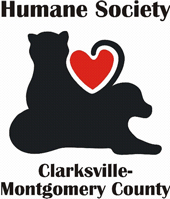 Clarksville, TN – The Humane Society of Clarksville-Montgomery County is proud to announce its first ever Holiday Open House on Saturday, December 10th from 1:00pm-5:00pm. The event will be held at the Humane Society office, which is located at 940 Tennessee Avenue, just behind Arby's on Riverside Drive.
Guests will be able to visit with some of the foster animals currently available for adoption, shop for holiday gifts, purchase a variety of baked goods and enjoy refreshments and holiday music. Gift wrapping services will also be available for a donation.
For more information, contact the Humane Society office at 931.648.8042 or email .
Clarksville, TN – The Clarksville Association of Realtors is hosting the 2011 Block Party for the 4th Annual F.U.E.L. Fundraiser.  Be sure to stop by Center Pointe Drive between 10:00am and 2:00pm on April 30th, 2011
There will be Food, Entertainments, Kids Zone, Pony Rides, Dunking Booth, Inflatables, Pet Adoptions, Crafts, Shopping and so much more. Tickets are only $5.00.
There is nothing more heartbreaking than to look into the face of a hungary child.
F.U.E.L. is a food subsidization program designed to feed children whose only food source may be the food they are receiving at school.
Fore  more information, call the Clarksville Association of Realtors at 931-552-3567.