Montgomery County Animal Care and Control (MCACC)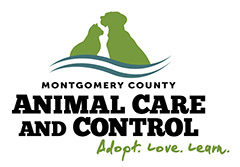 Montgomery County, TN – Montgomery County Animal Care and Control (MCACC) released their 2018 Field and Shelter Report on Tuesday, January 29th, 2019.
The report contains statistics on service calls and shelter services such as the number of visitors, the number of animals impounded, the number of intakes, owner surrenders, adoptions, euthanasia rates and pet registrations.
Montgomery County Animal Care and Control Director Dave Kaske, who took the helm of MCACC in March of 2018 implemented several effective initiatives and changes.
Kaske initiated the tracking of visitors, asking why owners are surrendering their pets and offering options to help people to keep their pets. He also changed the hours and established a specific drop off day and time-frame for pet surrenders.
Those who are surrendering their pets must now show proof of residence and mandatory microchipping began in September 2018 for those who reclaim their pets or adopt.
The most positive and important takeaways from the report is the decreased euthanasia rates, increased adoptions, and increased microchipping for both cats and dogs. Tracking information on the reasons for surrendering pets helps MCACC identify opportunities to help owners keep their pets.
In 2018, MCACC responded to 5,173 field calls and took in 4,260 animals. Of the animals taken in, 44% were cats and kittens, 55% dogs and puppies and 1% other. Since March 2018, the shelter saw over 15,000 visitors. The shelter adopted out 1,512 animals in 2018, a 5% increase from 2017," Kaske stated
"Change is never easy, but we are making positive strides for the animals and pet owners. We have some fantastic employees and volunteers at MCACC who have worked hard to make these transitions successful.
"As we move forward, we realize the gains may not be as significant for future reports but it will always be our goal to make improvements that work for the animals and our community in general," said Kaske.
Montgomery County Mayor Jim Durrett said, "I am proud of the work Animal Care and Control is doing. We are not yet where we want to be, but Montgomery County is making progress!
Since some of the initiatives and changes did not start until after Kaske began, a full year of stats will not be realized in some areas until the 2019 report is available. If you are interested in adopting, volunteering, and/or donating to MCACC, call 931.648.5750 or visit www.mcgtn.org/animal-control
About Montgomery County Animal Care and Control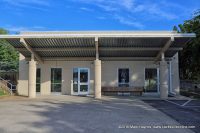 The mission of Montgomery County Animal Care and Control is to promote and enforce the humane treatment of our animal population as well as a dedication to rabies eradication, reducing animal euthanasia and controlling the pet population through a cooperative effort with the community.
You can contact Montgomery County Animal Care and Control by phone at 931.648.5750. MCAC is located at 616 North Spring Street, Clarksville, TN 37040.
You can visit their website at www.mcgtn.org/animal-control