Topic: Physics

Clarksville, TN – Earlier this summer, students at the Austin Peay State University (APSU) Governor's School for Computational Physics got a special surprise delivered to their front doors: a telegram from the school.
"I wanted the students to have a memento of the weirdest Governor's School ever," said Bryan Gaither, Austin Peay State University's professional mad scientist.
«Read the rest of this article»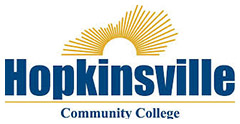 Hopkinsville, KY – Hopkinsville Community College (HCC) student Joshua Rozmarynowski, 20, of LaFayette, Kentucky has been selected to travel to NASA's Stennis Space Center February 20-23 to participate in the NASA Community College Aerospace Scholars (NCAS) onsite experience.
Rozmarynowski has been selected as one of 171 community college students from across the U.S. to be part of the NCAS onsite experience.
«Read the rest of this article»

Clarksville, TN – On Wednesday, October 25th, 2017, Clarksville Police Officers from CPD's Fatal Accident Crash Team in conjunction with West Creek High School teachers, provided a different type of educational opportunity to some West Creek High students.
Students were challenged to utilize skills taught to them in a classroom environment in a real world situation.
«Read the rest of this article»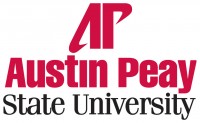 Clarksville, TN – When Austin Peay State University student Chris Hayes returned to Clarksville last summer, after spending nine weeks at the famed CERN laboratory in Switzerland, his friends and professors asked him what he thought of Europe.
"I said, 'Well, I think it looks a lot like East Tennessee, except that the signs are in French," he said. "It felt very much like I was at home."
«Read the rest of this article»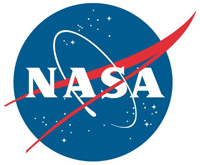 Greenbelt, MD – Surrounding Earth is a dynamic region called the magnetosphere. The region is governed by magnetic and electric forces, incoming energy and material from the sun, and a vast zoo of waves and processes unlike what is normally experienced in Earth-bound physics.
Nestled inside this constantly changing magnetic bubble lies a donut of charged particles generally aligned with Earth's equator. Known as the ring current, its waxing and waning is a crucial part of the space weather surrounding our planet, able to induce magnetic fluctuations on the ground as well as to transmit disruptive surface charges onto spacecraft.
«Read the rest of this article»


Clarksville, TN – Tennessee State Sen. Mark E. Green M.D. invites employers and job seekers to attend the Austin Peay State University College (APSU) of Science and Mathematics career fair from 10:00am to 2:00pm on February 27th, 2013.
The fair will be held in the Morgan University Center Ballroom.
«Read the rest of this article»
Written by Francis Reddy
NASA's Goddard Space Flight Center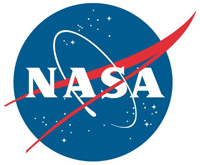 Greenbelt, MD – According to Einstein, whenever massive objects interact, they produce gravitational waves — distortions in the very fabric of space and time — that ripple outward across the universe at the speed of light.
While astronomers have found indirect evidence of these disturbances, the waves have so far eluded direct detection. Ground-based observatories designed to find them are on the verge of achieving greater sensitivities, and many scientists think that this discovery is just a few years away.
«Read the rest of this article»
Written by Dauna D. Coulter
Science at NASA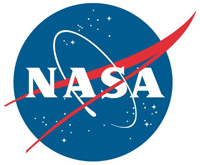 Washington, D.C. – Adam Steltzner doesn't sound much like an ordinary engineer.
For instance, when we asked him if he would talk about Curiosity—and explain why the Mars rover matters to ordinary people–the former rock-n-roller responded "I'm totally down with that."
He really is down with it. Steltzner is the NASA engineer who helped take the country's cool new Curiosity rover to the surface of Mars with moves – and flair – even Evel Knievel would envy.
«Read the rest of this article»
Austin Peay State University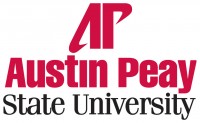 Clarksville, TN – Three Austin Peay State University professors are on the lookout for community college students, active duty military personnel, veterans and dependents interested in earning a bachelor's degree in the science, technology, engineering or math (STEM) disciplines.
That's because the National Science Foundation is awarding them more than $500,000 over the next five years to offer scholarships for qualified students in those areas.
«Read the rest of this article»


Clarksville, TN – The second annual 8th Grade "Your Choice, Your Future" Career Exploration Day was held on Friday, November 18th at the Memorial Health Building (the Red Barn) on Austin Peay State University. 2200 Kids from 7 area middle schools took part in the event which gave them access to potential employers and educational programs.
According to Brenda Scarborough, a Career Tech Counselor for the Clarksville-Montgomery County School System; "You hear kids all the time asking why they have to take this class, or that class." then she gave an example, "If they are interested in working in a field, they can come and ask someone in that profession what they did in high school to better understand why they need to take the English, Math, and the Sciences; and it gives them a connection to their future careers. These kids start out thinking they know where their career path falls, and after they come here they know where it falls."
«Read the rest of this article»