Topic: Poet
Austin Peay State University (APSU)

Clarksville, TN – Critically acclaimed poet Marcus Wicker will visit Austin Peay State University as part of the Zone 3 Reading Series, reading from his works at 8:00pm February 7th.
Wicker has won several recognitions, including a Ruth Lilly Fellowship from the Poetry Foundation and a Pushcart Prize.
«Read the rest of this article»
Clarksville, TN – Clarksville Online is proud to announce that author/poet Sandee Gertz, has joined our incredible list of contributing writers.
As Clarksville's only independently owned citizen news blog, our contributors freely share their news and opinions, each and every day.
«Read the rest of this article»
Austin Peay State University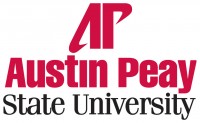 Clarksville, TN – On a Wednesday morning in April, Kentucky journalist and author Carol Niswonger was busy combing through the archives at Austin Peay State University's Woodward Library, conducting research for her new book on Land Between The Lakes, when she discovered something a bit unusual. Tucked away in a thin, manila folder was a short, hand-written poem titled "The Land Between the Rivers."
"When I started to read it, I said, 'that's it perfectly,'" Niswonger said. "The poem, it epitomized the feelings of that area. It had such an emotional attachment to the land and the surroundings. I thought the poet was someone who lived there."
«Read the rest of this article»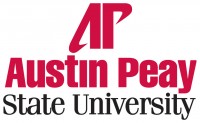 Clarksville, TN – A few years ago, an interviewer asked the acclaimed poet and translator Marilyn Kallet where she found inspiration. Her answer hinted at the stunningly complex and expansive nature of her work.
"Anywhere and everywhere," she said of her inspiration. "I've written lots of love poems and poems about family history, but also about race and history, about the Holocaust and my family." «Read the rest of this article»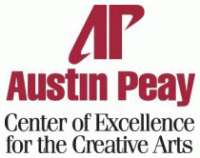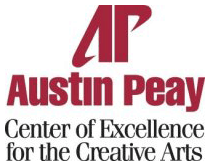 Clarksville, TN – If one were to rank the country's top poets (which I would never recommend doing), Billy Collins would likely top most lists. Aside from being both critically acclaimed and commercially popular, he is frequently heard on National Public Radio, and his appointment in 2001 as the Poet Laureate of the United States has afforded him a certain name recognition uncommon for most lyricists.
But attempting to rank poets and poetry in this way is a bit unseemly, so one is forced to judge the man on his work. That's where Collins stands out, using a light touch to suddenly transform a humorous piece into something serious.
«Read the rest of this article»

Frank X. Walker, an award-winning poet, grew up in Appalachia at a time when the area's minority writers consistently saw their work marginalized. Years later, when Walker began publishing his own poems, he decided to challenge this notion of an "all-white literary landscape in this region."
"As a co-founder of the Affrilachian Poets and the creator of the word 'Affrilachia,' I believe it is my responsibility to say as loudly and often as possible that people and artists of color are part of the past and present of the multi-state Appalachian region extending from northern Mississippi to southern New York," he said in an artist statement.
"As a writer/observer/truth teller, I choose to focus on social justice issues as well as multiple themes of family, identity and place. I also accept the dual responsibility of existing as a teaching artist and making a commitment to the identification and development of the next generation of young writers and artists." «Read the rest of this article»
Blas Falconer, a professor at Austin Peay State University, has been named a recipient of the Maureen Egan Writers Exchange Award, according to Poets and Writers magazine.
Falconer, along with fellow Tennessee fiction writer, Jeanne McDonald, were selected for the award.
The Maureen Egan Writers Exchange Award gives emerging writers the opportunity to interact with the literary community in New York City. Writers of poetry and fiction are annually chosen from one state to participate in the competition. To be eligible, writers must not have more than one full-length book in publication. «Read the rest of this article»