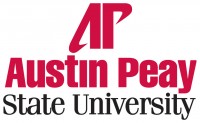 Clarksville, TN – A few years ago, an interviewer asked the acclaimed poet and translator Marilyn Kallet where she found inspiration. Her answer hinted at the stunningly complex and expansive nature of her work.
"Anywhere and everywhere," she said of her inspiration. "I've written lots of love poems and poems about family history, but also about race and history, about the Holocaust and my family."
At 4:00pm on April 2nd, Kallet will visit the Austin Peay State University Honors Commons to read from her new collection, "Packing Light: New and Selected Poems." The event is free and open to the public.
Poet and nonfiction author Hilda Raz said in a review of the new book that Kallet "makes us howl and rant with these magical poems."
Kallet was born in Montgomery, AL, grew up in New York and went on to earn her M.A. and Ph.D. in comparative literature from Rutgers University. She is the Lindsay Young Professor of English at the University of Tennessee, Knoxville, and the author of 15 books, including works of poetry, translations, anthologies, criticisms and children's books.
"Marilyn Kallet writes with candor, infectious humor and verve," poet X. J. Kennedy said. "Her poems keep delivering enjoyable jolts that you don't see coming."
The reading is sponsored by the APSU Center of Excellence for the Creative Arts. A book signing and reception will follow the event in the Honors Commons.
For more information, call 931.221.7031 or 931.221.7876.