NFL Play60 Campaign Encourages Young People to Lead Healthy Lifestyles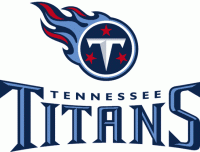 Nashville, TN – This spring Tennessee State Parks and the Tennessee Titans are partnering in a number of unique ways as part of the NFL Play60 effort, encouraging kids to stay active, eat healthy and become more physically fit – all while enjoying one of Tennessee's great 53 state parks.
Tennessee is the first state park system to participate in the NFL Play60 campaign, which features outreach into local schools and communities to engage children with messages and activities that promote outdoor experiences, the natural world, healthy lifestyles and fun.
The Tennessee Titans and Tennessee State Parks joined Tennessee Governor Bill Haslam for a visit to LP Field, in recognition of the NFL Play60 campaign and its success in promoting healthy lifestyles among Tennessee's youth.
"I want to thank Governor Haslam, the Tennessee Titans and the Tennessee Department of Health for helping us educate communities and students on the importance of staying fit and healthy," said Environment and Conservation Commissioner Bob Martineau. "The NFL Play60 campaign has been a great success for Tennessee and a perfect partnership for Tennessee State Parks and all they have to offer.  We also appreciate the Titans' own Jared Cook helping out with our celebration today."
A highlight of the local NFL Play60 project includes 30 school visits planned throughout the state, pairing T-Rac, the Tennessee Titans award-winning mascot, with Ramble the Raccoon, Tennessee State Parks' own beloved mascot.  The school program is action-packed, with a host and a uniformed Tennessee State Parks' ranger on hand and includes interactive video footage set up to resemble a live "remote" with Titans Head Coach Mike Munchak and several of the Titans players.
The program also includes a video of T-Rac and Ramble visiting several Tennessee State Parks, as they hike, rappel, bike, canoe and fish.  At the end of each visit, T-Rac hands out autographed cards that promote Tennessee State Parks' Junior Ranger programs, engaging students to remain committed to being physically fit throughout the summer months and to sign up for one of the many opportunities offered by state parks.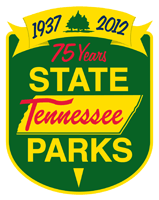 The Titans also will be taking the "show on the road" beginning April 30th through May 11th, as part of this year's annual Titans Caravan.
"My friend Ramble the Raccoon has always loved the great outdoors and staying active, but he needs to Play 60 in Tennessee State Parks to make sure he's staying healthy and in shape," said T-Rac. "With a little encouragement from me and several of my Titans friends, Ramble has hit the trails harder and stronger.  He is committed to losing 75 pounds this spring and summer – all in conjunction with Tennessee State Parks' 75th Anniversary, which they celebrate this year. I encourage everyone to join Ramble on his 'get fit' quest and visit a Tennessee state park near you!"
Support for Tennessee State Parks' ongoing efforts to encourage healthy lifestyles among the state's youth is due, in part, to a Project Diabetes grant awarded by the Tennessee Department of Health.  The grant addresses childhood obesity, sedentary lifestyles, and poor health indicators through a variety of statewide programs.
"As children have become more inactive, childhood obesity and diabetes continue to rise," Martineau said.  "Tennessee State Parks' Junior Ranger programs are working to help reverse these trends, while providing fun and educational opportunities."
In addition to the Titans NFL Play60 partnership, another function of the Project Diabetes grant is Tennessee State Parks' Junior Ranger programs, which work to help children find their own connection with nature, emphasizing fun, interactive exploration – while becoming more active and developing healthier lifestyle habits.
In 2011, the program was piloted at 12 state parks. This year, more than 400 Junior Ranger programs will be held from May to September at all 53 state parks, attracting nearly 10,000 participants.  An adventure guide that details Tennessee State Parks' various Junior Ranger programs can be found at www.tnjuniorranger.com.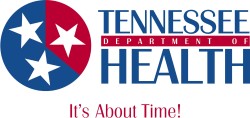 This year, Tennessee State Parks will unveil several more components as part of the Tennessee Department of Health's Project Diabetes grant, including a state park passport program and a family challenge.
In addition to the Tennessee Titans and Tennessee State Parks, other partnerships and programs include the Dairy Council's Fuel Up to Play 60 program and the American Heart Association's Jump Rope for Life.