Topic: Childhood Obesity

Nashville, TN – The Tennessee Department of Human Services (TDHS) is receiving recognition for new requirements designed to promote good health in state licensed child care agencies.
The National Resource Center (NRC) for Health and Safety in Child Care and Early Education cited those changes in a report https://nrckids.org/files/Final.ASHW.2018.Report_8.19.19.pdf ranking Tennessee's regulations as the most supportive of obesity prevention in the country. This is the first time Tennessee has topped the NRC's annual report and it marks a substantial improvement from the state's previous 39th ranking.
«Read the rest of this article»
Tennessee Selected by National Foundation for Governors' Fitness Councils
Nashville, TN – Tennessee Governor Bill Haslam announced today the National Foundation for Governors' Fitness Councils (NFGFC), with Chairman Jake Steinfield, has selected Tennessee for its 2018 DON'T QUIT! fitness campaign.
"I am incredibly grateful to Jake Steinfeld and the National Foundation for Governors' Fitness Councils for helping improve the health and lives of children in Tennessee," Haslam said. "Encouraging our children to be physically active now can lead to a lifetime of good habits and help them grow into healthy adults. I thank Jake and his team for this generous opportunity."
«Read the rest of this article»
Dallas, TX –  The following statement is from Nancy Brown, CEO of the American Heart Association, on a report on strategies to address rising global obesity rates.
Nations around the world should view the ECHO report as a wakeup call to aggressively address the childhood obesity epidemic using every recommendation possible. Children should be surrounded by healthy food and drinks and opportunities to play and be active.
«Read the rest of this article»
A Healthy Family Starts At Home And It Starts With You
Nashville, TN – The American Heart Association wants families to feel they can, and are fully equipped to, make healthy choices in the home and within their everyday activities – without throwing schedules completely off or leaving wallets empty.
Today, about one in three American kids is considered overweight or obese. To help raise awareness and make parents and caregivers more conscious of their lifestyle choices during Childhood Obesity Awareness Month, the Life is Why Family Health Challenge™ will help them take the "controls" back, leaving them feeling empowered to make small moderations in their lifestyle that will lead to bigger, heart-healthy changes down the road.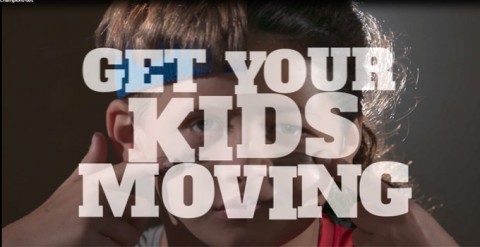 «Read the rest of this article»
Dallas, TX – Women who had their first menstrual cycle at age 10 or younger, or age 17 or older,  may be at higher risk of developing heart disease, stroke, and complications of high blood pressure, according to new research in the American Heart Association's journal Circulation.
«Read the rest of this article»
San Francisco, CA – If you're rigid with rules and skimpy on affection and dialogue with your kids, they have a greater chance of being obese, according to research presented at the American Heart Association's Epidemiology & Prevention/Nutrition, Physical Activity & Metabolism Scientific Sessions 2014.
Researchers followed a nationally representative group of 37,577 Canadian children aged 0 to 11. «Read the rest of this article»
Bill Larson and Jerry Blessing of the Tennessee Titans contributed to this story
Clarksville, TN –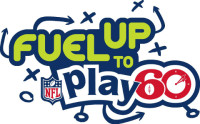 The Clarksville-Montgomery County School System played host to a visit from the Tennessee Titans and Tennessee State Parks at Northeast Middle School on Wednesday as part of the NFL's Play 60 Initiative.
Designed to tackle childhood obesity, NFL PLAY 60 brings together the NFL's long-standing commitment to health and fitness with an impressive roster of partner organizations which in Tennessee includes the Tennessee State Parks, American Heart Association of Middle Tennessee and is focused on increasing the wellness of young fans by encouraging them to be active for at least 60 minutes a day.
«Read the rest of this article»
NFL Play60 Campaign Encourages Young People to Lead Healthy Lifestyles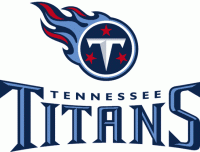 Nashville, TN – This spring Tennessee State Parks and the Tennessee Titans are partnering in a number of unique ways as part of the NFL Play60 effort, encouraging kids to stay active, eat healthy and become more physically fit – all while enjoying one of Tennessee's great 53 state parks.
Tennessee is the first state park system to participate in the NFL Play60 campaign, which features outreach into local schools and communities to engage children with messages and activities that promote outdoor experiences, the natural world, healthy lifestyles and fun.
«Read the rest of this article»
Tips for eating healthy in and out of school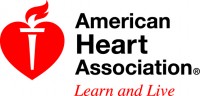 Nashville, TN  – "Back to school" this month in Middle Tennessee also means "back to eating on a school schedule." And that in itself can be a challenge for kids – much less making healthy food choices while they're at it.
With the high incidence of childhood obesity, diabetes, high blood pressure and even stroke, making those healthy choices is important, starting as early as possible. Good nutrition, healthy living and prevention are all central to the American Heart Association's My Heart. My Life movement – and that includes kids, too.
«Read the rest of this article»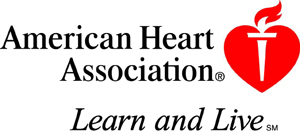 Chicago, IL – Doctors should screen for non-traditional cardiovascular risk factors when assessing heart disease risk in overweight black adolescents, according to a new study from a Memphis researcher released at the American  Heart Association's Scientific Sessions today in Chicago.
Childhood obesity is linked to the development of cardiovascular disease and death in adulthood. However, black youth are not routinely assessed for cardiovascular risk factors. «Read the rest of this article»