Topic: Post-Traumatic Stress Disorder
Dallas, TX – According to new research published in Stroke, a journal of the American Stroke Association, a division of the American Heart Association, Young adults who suffer from post traumatic stress disorder (PTSD) may be more likely to experience a transient ischemic attack (TIA) or major stroke event by middle age, raising the risk as much as other better-known risk factors.
«Read the rest of this article»
Anaheim, CA – Heart failure associated with methamphetamine (meth) use has risen dramatically in recent years among U.S. veterans, according to preliminary research presented at the American Heart Association's Scientific Sessions 2017, a premier global exchange of the latest advances in cardiovascular science for researchers and clinicians.
«Read the rest of this article»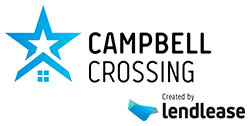 Fort Campbell, KY – Campbell Crossing is passionate about taking time to give back to the communities in which they work and live.
Throughout the year, they do just that by giving back to those in need within their local community.
«Read the rest of this article»

Clarksville, TN – This September, Austin Peay State University will commemorate the anniversary of the 9/11 terrorist attacks with a special community art project, Honoring 9/11 through Art and Art Therapy.
The program, conceived by Ken Shipley, APSU professor of art, and Melody Shipley, ceramic artist, is designed to support and engage individuals reflecting on the sacrifices of those who died on September 11th, 2001, and to honor those who rose in service and continue to serve as a result of that tragedy.
«Read the rest of this article»

Clarksville, TN – SAFE: Soldiers And Families Embraced has received a grant from The Healing Trust, which awarded funds totaling over $1 Million in its most recent grant cycle.
SAFE's grant was for $29,500 and will be used to provide free, professional and confidential counseling services to active duty service members, veterans and their families who have been affected by war.
«Read the rest of this article»
Written by Curtis Johnson
Tennessee State Representative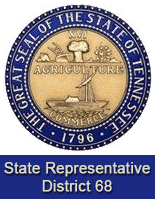 Nashville, TN – The first session of the 110th Tennessee General Assembly adjourned on May 10th, 2017, after passing major legislation that will benefit Tennesseans for generations to come. This is Part 9 of a 12 Part report.
This includes a measure making Tennessee the first state in the nation to offer all adults without a degree tuition-free access to community college; a new law rebuilding a safe and reliable transportation network, while reallocating revenues to maximize taxpayers' return on that investment; and a bill which provides a responsible path to improve access to broadband through investment, deregulation, and education.
Action in the General Assembly also included passage of a balanced budget which takes on no new debt, as well as legislation protecting the elderly, enhancing the state's robust job growth, cracking down on crime, and boosting efforts as the fastest improving state in the nation in K-12 student achievement. Following is a report on key legislation passed this year.
«Read the rest of this article»
American Heart Association Rapid Access Journal Report
Dallas, TX – Parents of children with "critical" congenital heart defects – which require at least one cardiac surgery – are at high risk for mental health problems, particularly post-traumatic stress disorder (PTSD), anxiety and depression, according to research in Journal of the American Heart Association, the Open Access Journal of the American Heart Association/American Stroke Association.
Health professionals know that mental health issues in parents can lead to long-term cognitive, health and behavioral troubles in their children. Researchers reviewed published data from 10 countries.
«Read the rest of this article»

Nashville, TN – In recognition of Post-Traumatic Stress Disorder (PTSD) Awareness Month, the Tennessee Department of Mental Health and Substance Abuse Services wants to make sure that everyone understands the impact traumatic events can have.
In some cases, experiencing trauma can result in lifelong anxiety and stress and can even lead to suicide.
«Read the rest of this article»
Tennessee Representative Curtis Johnson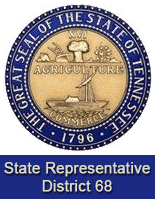 Nashville, TN – The Tennessee House of Representatives was pleased to welcome Mr. Masami Kinefuchi to attend Wednesday's session of the House and to present him with a House Joint Resolution recognizing the great contribution he has made to the economy of Tennessee.
The consul-general's job is to facilitate economic and cultural exchange between Japan and the United States. He has jurisdiction over five states—Arkansas, Kentucky, Louisiana, Mississippi, and Tennessee. In these five states, there are more than 400 Japanese companies.
In Tennessee there are over 180 Japanese-based business employing more than 46,000 individuals with the largest company being Nissan with an assembly plant in Smyrna, Tennessee. Other Japanese companies in Tennessee are Denso, Bridgestone, Calsonic, and Yorozu.
«Read the rest of this article»
Dallas, TX – Post-traumatic stress disorder (PTSD) may decrease the ability of blood vessels to dilate, raising the risk of heart attack and stroke in veterans, according to new research in the Journal of the American Heart Association.
In the largest study to date on the impact of post-traumatic stress disorder (PTSD) on blood vessel health, researchers found that blood vessels of veterans with PTSD were unable to expand normally in response to stimulus – they were less reactive — compared to veterans without PTSD. Less reactive blood vessels are linked to heart disease and other serious conditions.
«Read the rest of this article»