Topic: Public Library


Montgomery County, TN –  On Tuesday morning, October 22, the Clarksville Montgomery County Public Library marked their Clarksville-Montgomery County Green Certification with a green ribbon cutting.
Montgomery County Mayor Carolyn Bowers and City of Clarksville Mayor Kim McMillan were on hand for the ribbon cutting.
«Read the rest of this article»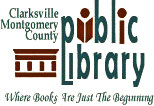 Clarksville, TN – An iPad, a Sony eReader and an iPod Shuffle are prizes that are up for grabs just for using your library card at the Clarksville-Montgomery County Public Library in April. It's National Library Week – what better time to dust off that library card or sign up for a new one and come see what great free services your public library has to offer. From books to DVDs to downloadable ebooks and audiobooks and free WiFi, the library is there to meet your needs. «Read the rest of this article»

Clarksville, TN – On October 13th, 2010, around 10:26pm, officers responded to the Pembroke Place Subdivision about a  complaint of an unwanted guest. The complainant told officers that she discovered a 20 year old male, identified as Christopher Davis, hiding in her granddaughter's closet.
She said that her granddaughter is only 14 years old and had several hickies on her neck. Officers were told that Davis had ridden a bicycle from Nashville to the residence and possibly stayed there overnight. The grandmother detained Davis until Police arrived.
«Read the rest of this article»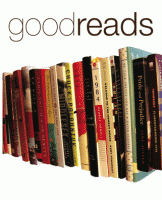 Last week an online acquaintance and fellow COL contributor, Chris Lugo, emailed me an evitation to join goodreads.com.  My first reaction was "Oh no, not another time wasting, social networking site."  But to my surprise, I have found it to be very useful, and most definitely not a waste of time –in fact it saves me time.
Let me give you some back story.  When I read a book, I use a blank sheet of paper as the bookmark.  As I read, I jot down ideas for what I might want to read next.  So by the end of a book, I have a bookmark with scribbles like, the Whiskey Rebellion, Michael Parenti, or The Flying Burrito Brothers (I also jot down artists/songs for further consideration from pandora.com, but that is another review entirely.)  I take those scribbles and head to the Clarksville-Montgomery County Public Library's website and search to see what hits look interesting.  So far, this process has been very rewarding, yet somewhat time consuming. «Read the rest of this article»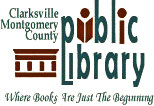 If you are looking for a creative way to cool off inside this summer then sign your child up for the "Be Creative at your Library", Summer Reading Program at the Montgomery County Library.
The program kicks off today at 2pm with the T'ween Scene Program, where your "T'ween"  can come and express themselves in age appropriate art activities. The first week continues with special guest Scott Shupe from the Kentucky Reptile Zoo, jewelry making, pajama time, song and dance for your little one under five, and crazy science experiments with Mad Scientist Keith Trehy! «Read the rest of this article»