Topic: Reston VA
Written by Hannah Hamilton and David Powars
U.S. Geological Survey

Reston, VA – What if the February 15th, 2013 meteor strike hit the United States, and not Russia?
What if it were the size of the meteorite that struck off the coast of Virginia during the age when modern mammals began to appear?
What if . . .
«Read the rest of this article»
Written by Karl B. Hille
NASA's Goddard Space Flight Center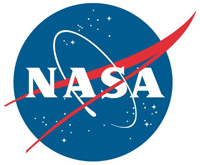 Greenbelt, MD – A grouping of 110 to 112 million-year-old dinosaur footprints pressed into mud from the Cretaceous Period have now been safely moved from their original setting on the grounds of NASA's Goddard Space Flight Center in Greenbelt, MD.
Until further scientific study is possible, the footprints, now wrapped in protective material, will be stored on the Goddard campus.
«Read the rest of this article»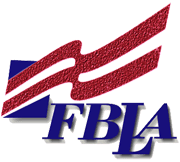 Stewart County, TN – More than eight thousand of America's best and brightest youth traveled to the historic city of San Antonio, TX to make some history of their own as they showcased their talents as future business leaders and vied for the opportunity to win over $95,000 in cash awards.
Future Business Leaders of America-Phi Beta Lambda, the largest and oldest student business organization, held its National Leadership Conference in San Antonio on June 29th-July 2nd.
«Read the rest of this article»

Reston, VA – comScore, Inc., a leader in measuring the digital world, today released its monthly comScore qSearch analysis of the U.S. search marketplace. Google Sites led the explicit core search market in April with 66.5 percent of search queries conducted. «Read the rest of this article»
Christmas Day Sees Significant Spike in Digital Content & Subscription Sales as Consumers Load Up New Tablets, e-Readers and Music Devices
1 in 10 Mobile Subscribers Now Using iPhone
More than 50 Million Americans Visited Online Retail Sites on Black Friday
Thanksgiving Day Online Spending Jumps 18 Percent to $479 Million

Reston, VA – comScore, a leader in measuring the digital world, today reported U.S. retail e-commerce spending for the first 25 days of the November – December 2011 holiday season. For the holiday season-to-date, $12.7 billion has been spent online, marking a 15-percent increase versus the corresponding days last year. «Read the rest of this article»