Topic: Road Trip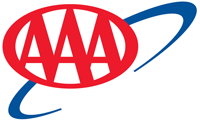 Orlando, FL – According to a recent AAA Travel survey, American travelers are making vacation plans through the end of the year, but remain cautiously optimistic about those future plans.
Sixty-seven percent of U.S. adults planning a vacation before the end of the year report some degree of uncertainty they will actually be able to take their vacation.
«Read the rest of this article»

Jacksonville, AL – Austin Peay State University's volleyball team saw its top offensive threat return but could not overcome an error-prone outing in a five set (25-19, 23-25, 8-25, 26-24, 13-15) Ohio Valley Conference loss to Jacksonville State, Friday, at Pete Mathews Coliseum.
«Read the rest of this article»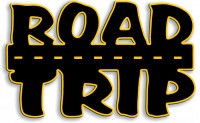 This is part two of a series of articles on a recent road trip my wife and I recently made, you can read the first part here or the final part here.  We had no particular destination in mind, and no timetable.  We were sure of one thing.  We would stay off the interstate and travel the back roads, looking for anything interesting we thought we wanted to see.
After we spent some time in Elizabethtown Kentucky, we got back into the car and continued north.  We passed some signs to the Shaker Museum, and Fort Knox, but then we saw, "Jim Beam Distillery."
"Park the car" said the boss.
«Read the rest of this article»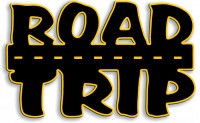 This is the first installment of a series of stories documenting a recent trip I made with my wife.
Most of us make travel plans very meticulously.   Where are we going and where will we stay when we get there?  But have you ever just packed a bag, get in the car and just drive?   With no particular place to go?  My wife and I did just that this past weekend.  We were going to see the country from the back roads, passing through all of the little towns along the way, and we would stop and visit wherever we darn well wanted.  So,we packed for an overnight trip and took off.
Our first stop was in Elizabethtown Kentucky.  "E-town" as they call it.   We drove straight into their historic downtown (as we always like to do) and noticed a crowd of people standing around the city square.  I told my wife that it looked like a parade was coming.  She rolled down the window and asked one of the locals what was going on.    "Nightmare on the Square" was the reply.  "They're about to have the coffin races."
"Park the car," said the boss.
«Read the rest of this article»
Yonkers, NY – There are tons of online sites to help you plan your summer getaways this season, and the June 2012 issue of ShopSmart magazine, from the publisher of Consumer Reports, highlights some of the best.
There are great road-trip planning websites and must-see travel apps that can help you plot your route, find fun adventures – even on a moment's notice – and save you money. «Read the rest of this article»

BEST REWARD CARDS FOR TRAVEL
With summer travel season in full swing, Consumer Reports Money Adviser's editors sifted through the fine print and named the best rewards cards for airlines and travel.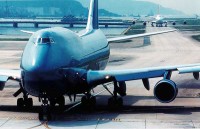 Many people bank their miles over several years with the hopes of getting tickets for their dream vacation. But the best strategy depends on whether you earn your miles through frequent flying or frequent spending. If you are a frequent traveler, you'll want to choose a specific airline credit card that augments the miles you earn on the routes and carriers you regularly fly. If you accumulate miles through spending, you might be better off with a card that gives you cash back so you can buy your own tickets without restrictions. The AmEx Starwood Preferred Guest card is a good hotel/air card if you often stay at Sheraton, Westin, W, and others in the Starwood chain of 940 hotels. You'll earn one point per $1.00 spent on eligible everyday purchases and double points at Starwood hotels. If you stay at Hilton hotels, take a look at the AmEx Hilton HHonors or Citi Hilton HHonors Visa. «Read the rest of this article»