Topic: Rob Brown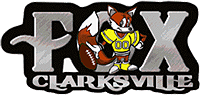 Clarksville, TN – The Fox Fun Cards are here and ready to be purchased and used for the 2011 calendar year. The Fox Fun Card is the best discount card you will find anywhere close to Clarksville and surrounding areas. The best restaurant and fun places for the family around Clarksville are on this card and will save you tons of money through the year by using it.
The Fox Fun Cards have continued to add better businesses and better discounts every year. At a cost of only $10.00 the card is hard to pass up and is just a waste of money not to have one in your pocket.
Fox Fun Cards can be purchased from any of the Fox Football Players, Fox Coaches, Owner Rob Brown, or go to the team's web site The Clarksville Fox and order them online with a PayPal account. «Read the rest of this article»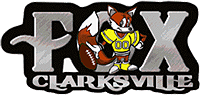 Are you a tough enough woman to play Full Contact Football, sick of being told you can't play because you are a woman, do you want to prove the world and everyone who told you that you can't play wrong? Now is your chance to do just that.
 The Clarksville Fox is one of the best teams in the United States in Women's Full Contact Football. The Fox just completed their 4th season, going to the National Championship twice in four years, and are looking to improve and add new aggressive women to join the team and bring the Fox to the next level.
«Read the rest of this article»
The 2010 "Fox Fun Card" is here and the savings are better then ever. These cards are a fundraiser for the women's full contact semi-pro football team here in Clarksville the "Clarksville Fox". The cards are only $10 dollars each and can be used at many Clarksville restaurants and other fun family places. These cards are available now and will be able to be used over and over again at all the locations until December 31st 2010.
Using the Fox Fun Card every day just for lunch can save up to $20 a week, up to  $1,000 a year.
Buy a card for not just yourself but for your family, friends, co-workers, and employees. A "Fox Fun Card" stuffed in an envelope with a card saying Merry Christmas, Thank You, Get Well, Happy Birthday, or for any occasion is a gift that will keep on giving the entire year.

«Read the rest of this article»
The Clarksville Fox is a women's full contact semi-pro football team that is beginning their 4th season in Clarksville, TN. They will be holding sign-ups for their 2010 season on Saturday November 21st at Northwest High School's Football Field (800 Lafayette Rd).  Sign-ups will be from 12:00p.m. – 3:00 p.m., followed by some "Ultimate Football".  So make sure you come ready to play! Fox Fans, friends, and family members are all welcome to come watch the ladies having some fun starting at 3:00 p.m.
«Read the rest of this article»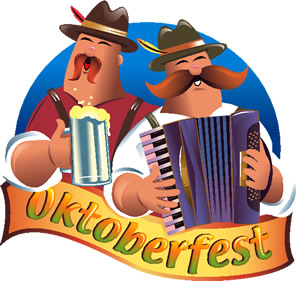 It had been almost 10 years since I had attended my last Oktoberfest, and that was just a mid size affair that took place with what seemed like mostly members of the Edelweiss Club, and maybe a few soldiers and friends. After attending this years Oktoberfest last weekend I can tell you that this event is now a major attraction drawing thousands of visitors to Clarksville-Montgomery County from Fort Campbell, neighboring cities, and even bordering states.
Yes folks, Oktoberfest which is brought to you by the Clarksville Edelweiss Club is a grand event held in the best old world German traditions. Oktoberfest was created to recognize German heritage and culture. This year marked the 29th year the festival has been held.
The atmosphere was filled with plenty of song and dancing, including the always popular chicken dance. The person wearing the chicken outfit was something of an instant celebrity with people posing for pictures throughout the night with the famous chicken All evening the dance floor was so crowded we were packed in elbow to elbow; the sweet sounds of the band, the laughing and friendly mood of all in attendance made for a great time
«Read the rest of this article»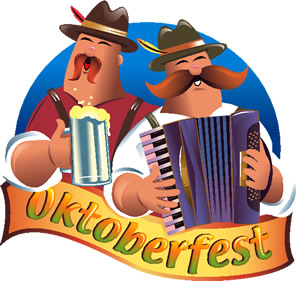 The 29th Annual Oktoberfest brought to you by the Clarksville Edelweiss Club will be held on October 2nd (4:00pm – midnight) & 3rd (2:00pm – midnight) at 790 Economy Drive, off of Hwy 76, by I-24's Exit 11. Load up the car, bring the whole family, and do the chicken dance with a 6′ tall chicken! Enjoy music by Pros't and Die Mitternachters. The Woodchopper Dancers from Toledo, OH will be performing several times each night. There are carnival rides for Kids of All Ages. This is your chance to experience the wonders of Germany right here at home in Tennessee! «Read the rest of this article»

The Clarksville Fox host the Louisville Nightmares in their 2009 Home Season Opener on Saturday April 25th at 7:00 p.m.  at Northwest High School (800 Lafayette Rd. in Clarksville, TN)
Join the tailgating with your family and friends and fire up the BBQ's. The gates will open at 6:00 PM with concessions available, a Fox merchandise booth, sponsor booths, Inflatable bouncers and slides for the children to play on, and music.
The pre-game show starts at 6:55 PM with the singing of the National Anthem by Country Music Recording Artist Courtney Michelle Dickinson, who will also be performing live during the half time show.
«Read the rest of this article»

The Fox invites female athletes that will be 18 years old by April 1, 2009, or older to sign-up and tryout for the Clarksville Fox 2009 Women's Full Contact Football Team and become part of one of the best known and highly respected teams in the nation.
The Fox in two years have become a Championship organization and hope to build on that success with the recruitment of new team members.
Rob "Pops" Brown, owner/general manager for the The Clarksville Fox Women's Semi-Pro Football Team said:
"As you already know, the Fox finished up their season as the IWFL Tier Two Division Champions and the youngest women's full contact football team to play for the national Championship in any of the top leagues in women's football. We are very excited about that accomplishment and want to take the next step in 2009 and WIN the 2009 IWFL National Championship. In order to do this, the Fox is starting now with off-season conditioning and taking sign-ups for the team's tryout for the 2009 season." «Read the rest of this article»