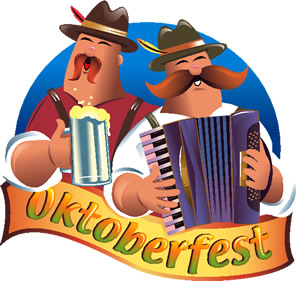 It had been almost 10 years since I had attended my last Oktoberfest, and that was just a mid size affair that took place with what seemed like mostly members of the Edelweiss Club, and maybe a few soldiers and friends. After attending this years Oktoberfest last weekend I can tell you that this event is now a major attraction drawing thousands of visitors to Clarksville-Montgomery County from Fort Campbell, neighboring cities, and even bordering states.
Yes folks, Oktoberfest which is brought to you by the Clarksville Edelweiss Club is a grand event held in the best old world German traditions. Oktoberfest was created to recognize German heritage and culture. This year marked the 29th year the festival has been held.
The atmosphere was filled with plenty of song and dancing, including the always popular chicken dance. The person wearing the chicken outfit was something of an instant celebrity with people posing for pictures throughout the night with the famous chicken All evening the dance floor was so crowded we were packed in elbow to elbow; the sweet sounds of the band, the laughing and friendly mood of all in attendance made for a great time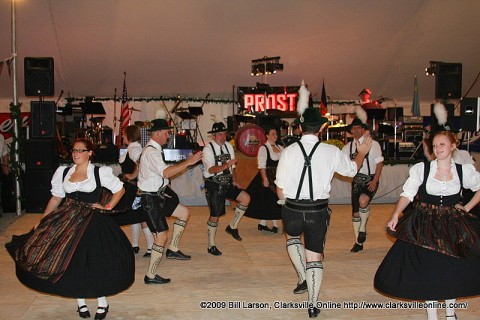 One can not talk about Oktoberfest without discussing the wonderful  food and drinks!  The Chicken and Schnitzel was very tasty and was seasoned  just right. The Bratwurst booths to take care of the hungry attendees and all of the lines remained full all night long. Whatever choice you made it was complimented nicely by whatever variety of beer, coffee, or soft drink that you were drinking.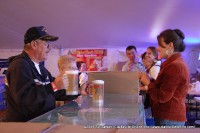 For those over 21, there was a selection of twelve different German and American brews each served in a souvenir Oktoberfest mug.
The busiest lines of the evening seemed to be the dessert section of the festival.  Adults and kids a like feasted on German baked favorites like Black Forrest Cake, Chocolate Cake, German Cheese Cake, Apple Strudel, Carrot Cake, and moist Cupcakes or Brownies. Also available were giant Funnel Cakes served piping hot one covered in powder  sugar. The funnel cakes  were cooked by Rob Brown, the general manager of the Clarksville Fox Woman's Full Contact Football Team.
For those looking for a more excitement, there was a carnival with rides and other activities that gave the kids both young and old something to get the heart moving.
Security at the event was strictly enforced, but the Montgomery County Sheriff's Deputies were very courteous and extremely polite, even with some of the attendees that might have had just a little to much brew.
This writer who is an advent beer drinker and connoisseur, was in seventh heaven, and enjoyed the entire event so much that I gave it a rating of five mugs and a giant Wunderbar!