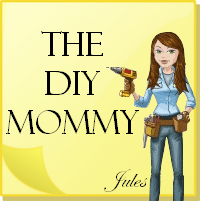 Does this picture look familiar to you? Stained, dirty kitchen chair cushions that will not come clean not matter how much you try. Perhaps your chair cushions sport an outdated pattern that you'd rather leave back in the eighties. Maybe you have redecorated your kitchen or dining room and found that your chairs are bland in comparison.
Whatever your reason for wanting a change, reupholstering kitchen chair cushions is a quick and inexpensive way to bring new life to your kitchen. It only takes about 30 minutes, and is so easy; you'll be wondering why you didn't do it sooner.
Supplies Needed:
Choice of Fabric (apx. 1/2 yard x 1/2 yard per chair)
Scissors
Staple Gun
Screw Driver
Iron
Foam Stamps (optional)
Acrylic or Fabric Paint (optional)
How-To
Step 1: Flip chair upside down. The seat should be attached to the chair with 4 screws. Unscrew the seat and lift it off.
Step 2: Make sure your fabric is pressed and wrinkle free. Lay your seat on the fabric, facing down. Cut fabric, allowing about 1 ½ inch on all sides.
Step 3: Using your staple gun, attach the fabric to the underside of the seat. Staple the sides first, then the front and back. Gather the fabric and fold to create pleats along the corners.
Step 4: Re-attach the seat, and you have just re-upholstered your own kitchen chair!
Tip: For added style, embellish your cushion by adding a fun word or design using foam stamps and acrylic or fabric paint.