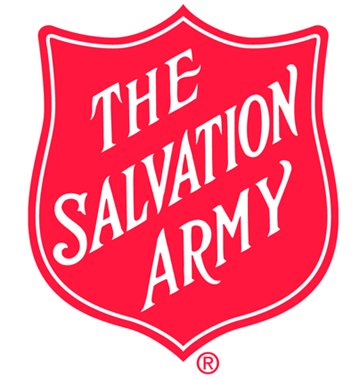 It is not often that you can take $5 and do something that helps your community, but yesterday that was indeed the case at the Salvation Army's Pancake Breakfast. Almost 400 people came together at the James D. Amos Homeless Shelter on Kraft Street to enjoy a tasty breakfast of Pancakes and Sausage. The money raised is used to help operate the newly built shelter, and to support other Salvation Army programs in our local area. The Salvation Army's operations in Montgomery County require almost $19,000 a month.
The James D. Amos shelter opened with great fanfare at last February. On an average day 45 people call it home. The Shelter has the ability to provide shelter for 68 individuals and 3 families. Last month they provided emergency shelter to a total of 42 Men, 21 Women, and 7 families. The Men's and Family rooms stay filled to capacity, and sadly according to advisory Board member Jill Crow, there is a waiting list for the family rooms.
Feed the Body, Heal the Soul Cookbook
As you rounded the corner towards the dining room, you met Jasmin Chambers. She was manning a table where you could purchase a copy of the "Feed the Body, Heal the Soul" Cookbook. Featuring 446 delicious recipes, the cookbook also provides information on the history of the Salvation Army, and the Women's Auxiliary. Jasmin serves as the Chairwoman of the Cookbook project, she wants everyone to "Please come down to the Thrift store on Kraft Street, and pick up one". The cookbook costs $18, and the proceeds go to help fund the shelter's operations. The cookbook is a joint project of the local Advisory Board and the Women's Auxiliary.
Volunteers urgently needed!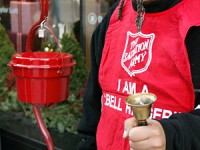 Kim Maccarone is heading up the Salvation Army Bell Ringers this year, and she needs a lot of volunteers. The holiday season is just around the corner. They are gearing up for "Kettle Day" where they hope to raise $25,000. Kettle day occurs on the infamous Black Friday, the day after Thanksgiving. If you are interested in helping out, contact her at 561-1680.
Kim is also working on the Angel Tree program. The program will be accepting sign ups from low income parents between October 26th and 30th. After undergoing a verification of their income, their children will be placed up for virtual adoption on the Angel Trees. Then people who choose to adopt them, go out and buy them Christmas presents, this provides them with the Christmas that their parents are unable to provide on their own. Every child deserves an amazing Christmas!

How you can help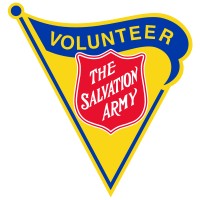 The Salvation Army can always use help from the community they serve. You can make donations at the Thrift Store on Kraft street in Clarksville, TN. Another problem all non-profit and charitable organizations have is that there is never enough manpower, so if you have time and are able to, step up and help out.
Photo Gallery