Topic: Beer

Clarksville, TN – On Tuesday, October 1st, 2019, the Austin Peay State University (APSU) Science on Tap – which drew more than 75 people to Strawberry Alley Ale Works' Pilsner Room last month at its inaugural gathering – is set to return 5:30pm at the same location.
«Read the rest of this article»
Written by Kyle Watts

Clarksville, TN – On Tuesday, September 3rd, 2019, Austin Peay State University (APSU) kicked off its inaugural Science on Tap – a monthly lecture series that unites two great things, science and local brews – at Strawberry Alley Ale Works.
«Read the rest of this article»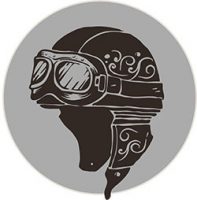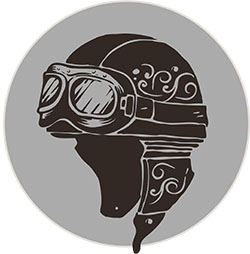 Clarksville, TN – Now that we have officially ridden into the first weekend of spring, I think we can all just breathe a little sigh of relief, even if it's just for the fact that it's officially SPRING!
We might still have some challenging weather ahead but, BY GOD SPRING HAS SPRUNG!
As I was riding yesterday, one of the things that always stands out this time of the year are these little patches of yellow tulips that sprout up in some of the most unlikely places. It's like they're saying, "I think I can, I think I can" as they try to hurry spring along. Things haven't quite gotten "green" yet, so these beautiful reminders are there for you and me showing us that it won't be long.
«Read the rest of this article»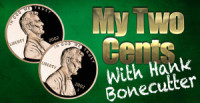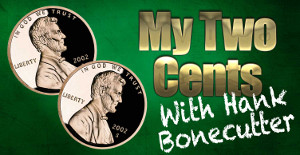 Nashville, TN – Well, now they've gone and done it. Those Nashville Predators have won their second round playoff series against the St. Louis Blues. They've done forged themselves into the record books, and will play for the Western Conference Championship against a yet to be determined opponent.
I don't know if Predators fans can take it up another notch, but if there was a fan base that's willing to say, "hey, hold my beer, and watch this" it's Nashville.
I've said all along that being at the Bridgestone Arena during a hockey game is the most earth shattering experience and I've seen AC/DC, Ted Nugent, and Cheap Trick in concert and by God, those were LOUD!
«Read the rest of this article»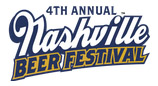 Nashville, TN – The 4th Nashville Beer Fest, hosted by more than 50 local clubs, groups and businesses, is Saturday, September 20th at a new location: East Park, just two minutes from last year's location, Public Square Park.
The Festival is a community event benefiting disadvantaged youth through the young professional club the Phoenix Club of Nashville, which has raised more than $1 million for charity in its 12 years.
«Read the rest of this article»
Nashville Sounds Baseball
Eight-Game Stretch Also Features Two Fireworks Shows, Two Giveaway Nights, Peanut Free Night, Throwback Thursday, Boy Scout Night and More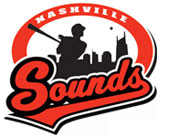 Nashville, TN – The Nashville Sounds continue their #LastCheerAtGreer with the team's seventh homestand of the year at Greer Stadium, which begins this Monday, July 21st.
The eight-game homestand features a pair of four-game series, as the Sounds will first play the Colorado Springs Sky Sox (Colorado Rockies affiliate) from July 21st-24th and then the Oklahoma City RedHawks (Houston Astros affiliate) on July 25th-28th.
«Read the rest of this article»

Montgomery County, TN – Montgomery County Sheriff Deputies followed a trail of footprints from a burglarized business late last night to a juvenile who allegedly took beer from the business, and to the man who was holding the items for him.
Deputies Jason McClung and Casey Bohn responded to a business on Clubhouse Lane where an alarm was activated and found that the business had been broken into and numerous bottles of beer had been taken.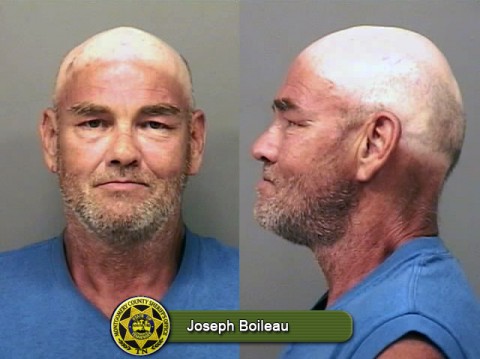 «Read the rest of this article»

Clarksville, TN – On Saturday, October 12th, Laying Low is back for its third installment to benefit the Customs House Museum. Originally created as a laid-back alternative to the annual Flying High fundraiser, Laying Low is an outdoor event suitable for the fall season.
Guests can expect a fun evening with beer, bonfires to cozy up to, and a barbecue dinner by Mark Weakly. «Read the rest of this article»


Clarksville, TN – The Customs House Museum and Cultural Center is located in historic downtown Clarksville, Tennessee. Come explore an entire city block featuring large gallery spaces filled with fine art, science and history.
In the month of October, the Museum will feature Tom Malone: Art from Influence, Dane Carder: Ghosts and Hopes, Entangled Roots: The Art of Jennifer Bowman, The Surreal World of Mindy Herrin, Cindy Billingsley: Wild Ones, Day of the Dead, Laying Low, Let's Find: Eyes, Sunday Family Fun:  Making Faces, and Fall Break Special Model Trains.
«Read the rest of this article»
Featuring 2 Fireworks Shows, 2 Giveaways and the I-40 Cup Series Finale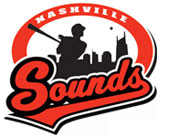 Nashville, TN –  The Nashville Sounds return to Greer Stadium on Thursday, July 11th, for their seventh homestand of the season. The stand will feature one four-game series against the cross-state rival Memphis Redbirds (St. Louis Cardinals affiliate) spanning July 11th-14th.
The series will be the finale of the four-part Tennessee Lottery I-40 Cup Series, which is currently knotted at six wins apiece between the two clubs. Whoever wins the most games in the season series will be awarded the silver I-40 Cup. Nashville is the current holder, winning 9-7 in 2012. The Sounds will retain the cup with a season series spilt.
«Read the rest of this article»