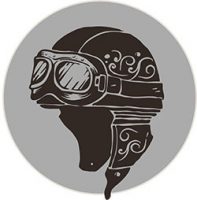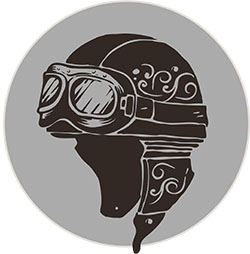 Clarksville, TN – Now that we have officially ridden into the first weekend of spring, I think we can all just breathe a little sigh of relief, even if it's just for the fact that it's officially SPRING!
We might still have some challenging weather ahead but, BY GOD SPRING HAS SPRUNG!
As I was riding yesterday, one of the things that always stands out this time of the year are these little patches of yellow tulips that sprout up in some of the most unlikely places. It's like they're saying, "I think I can, I think I can" as they try to hurry spring along. Things haven't quite gotten "green" yet, so these beautiful reminders are there for you and me showing us that it won't be long.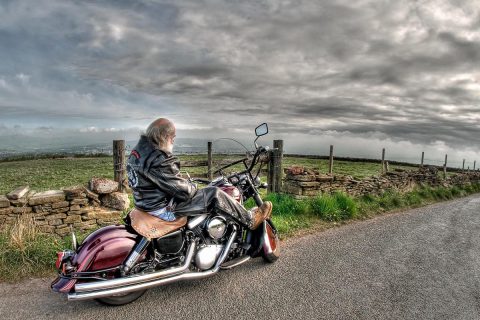 What is a Poser? I see that expression used a lot in several other biker blogs and Facebook pages. I'm guessing it's not a term of endearment?
Much like "bagger," "old school," "one percenter" or whatever. It doesn't matter to me what I look like, or act like and it doesn't matter to me what YOU look like or ACT like. We're bikers and that's all I care about. Although I WILL say I've seen some guys who really over-do it a little, but hey, it's THEIR thing, so be it.
Why do bikers love beer and barbecue? They go hand in hand. I'm not a beer drinker, but I love me some good pork. And why are they called "biker bars?" Is that a good or bad thing? If you weren't a biker, would you go in one? Curious minds want to know.
Gloves. Why do some bikers wear them and some don't? I was taught early on that your hands are the first thing to hit the ground if you go down. I ALWAYS wear gloves, even when it's brutally hot, but that's just me. Ironically, the two times I've gone down, my ASS is the first thing to hit the ground and not my hands.
Chaps or NO chaps? I don't own a pair. They make me feel restricted and I'm VERY claustrophobic. I've always worn a pair of long johns or something under my jeans. I stay warm as toast. To each his own.
Why are lady bikers so damn sexy? To me, there's nothing more of a turn on than a woman who can handle a bike. I mean that as a sincere compliment. There's something about a woman who can throw her legs around a few hundred pounds of steel and rumble on down the road, but I digress….. No offense intended.
Finally, why do squirrels have such a hard time making up their mind? Every time I come across one, I'm only hoping he makes the right decision, because I'm not going to have a wreck trying to avoid him.
I'm one of those guys who doesn't like to kill anything, (well, snakes, I'll kill a snake), so I only hope these little furry "psychos" will make the right decision and go on about their business.
I hit a rabbit the other day and it really bothered me. After all, Easter is just around the corner.
Well, those are just a few of my random thoughts for the day. Just a prime example of what happens when I wake up at 4:00am and have nothing better to do.
Thanks for following my journey. Ride safe and keep the rubber side down.