Topic: Spring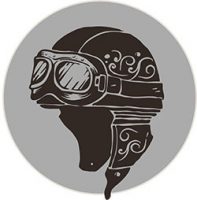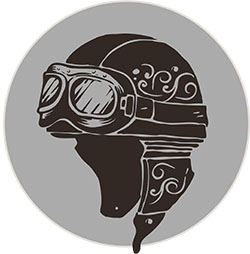 Clarksville, TN – The winter months have always been my least favorite time of the year. Obviously when I was a kid, I loved the snow and all that came with it, but as an adult, a biker, and a man who has a few "achy" bones, winter is NOT fun for me.
One of the greatest things about this blog and all of you who follow, is that I get to learn so much about you and the part of the country that you live in. I've never been so blessed by anything in my life as I have with this motorcycle and the people and places it brings me.
«Read the rest of this article»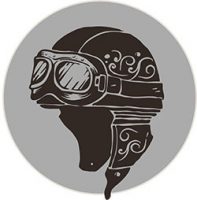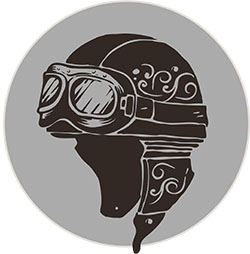 Clarksville, TN – Now that we have officially ridden into the first weekend of spring, I think we can all just breathe a little sigh of relief, even if it's just for the fact that it's officially SPRING!
We might still have some challenging weather ahead but, BY GOD SPRING HAS SPRUNG!
As I was riding yesterday, one of the things that always stands out this time of the year are these little patches of yellow tulips that sprout up in some of the most unlikely places. It's like they're saying, "I think I can, I think I can" as they try to hurry spring along. Things haven't quite gotten "green" yet, so these beautiful reminders are there for you and me showing us that it won't be long.
«Read the rest of this article»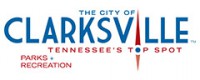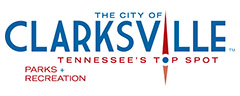 Clarksville, TN – Clarksville Parks and Recreation is gearing up for three popular annual spring programs that are fun for the whole family.
Community Flea Market: The second annual Community Flea Market will be from 8:00am to 1:00pm on March 17th at the Burt-Cobb Recreation Center on Franklin Street.
«Read the rest of this article»
Murfreesboro, TN – Spring is upon us and many people use this time as an opportunity for a quick vacation with their children while they are out of school.
Most vacations require some degree of planning. So does protecting your residence against home invasions during your absence.
State Farm lists some simple things you can do to help protect your home while you're away.
«Read the rest of this article»
Nashville, TN – The National Weather Service (NWS) reports the spring flood outlook for 2016 has an above average risk in the short-term and average risk for the rest of the spring.
For the spring of 2016, there is an average to above average risk for flooding for Clarksville-Montgomery County and across Middle Tennessee. Recent precipitation has left area soils very moist and stream flows remain elevated.
This has increased the over-all flood risk in the short-term to above average with an average flood risk for the long-term.
«Read the rest of this article»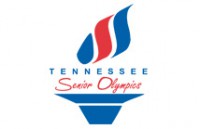 Franklin, TN – Senior athletes of all ages and skill levels across the state are already gearing up for the 2013 Tennessee Senior Olympics district games
Area seniors ages 49 and older are invited to showcase their athletic abilities and share in some friendly competition at the Greater Nashville District Senior Olympics, scheduled for September 23rd – 28th in Franklin, Tennessee and the Golf Tournament will be held October 29th, 2013 at Hermitage Golf Course in Old Hickory, Tennessee.
«Read the rest of this article»
Nashville, TN – Say goodbye to frost and flannel, and hello to blue skies and spring celebrations.
To help welcome the arrival of spring, we're sharing some of our favorite seasonal recipes that bring bright flavors to any occasion through this free electronic cookbook.
«Read the rest of this article»
Washington, D.C. –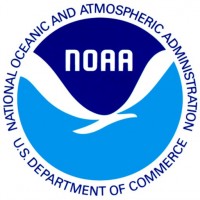 NOAA issued the three-month U.S. Spring Outlook today, stating that odds favor above-average temperatures across much of the continental United States, including drought-stricken areas of Texas, the Southwest and the Great Plains.
Spring promises little drought relief for most of these areas, as well as Florida, with below- average spring precipitation favored there. Meanwhile, river flooding is likely to be worse than last year across the country, with the most significant flood potential in North Dakota.
«Read the rest of this article»
Clarksville, TN – The autumnal equinox, or the official beginning of fall, occurs on September 22nd at 10:49am on the East Coast and 7:49am on the West Coast. When fall finally arrives this year, it will bring to an end a summer that was longer than the year before. And in 2013, the same will be true.
In fact, our summers here in North America have been getting a little longer each year and will continue to do so until about the year 3500. «Read the rest of this article»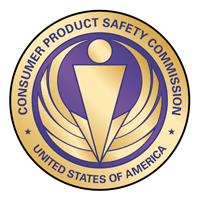 Washington, D.C. – Spring has sprung. Warm weather means kids are playing outside and families are firing up their grills and working on the lawn.
Before you use spring-related products this season, check to see if they have been recalled. It could save your family's lives.
You can find out more about these product recalls at www.cpsc.gov. «Read the rest of this article»