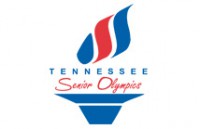 Franklin, TN – Senior athletes of all ages and skill levels across the state are already gearing up for the 2013 Tennessee Senior Olympics district games
Area seniors ages 49 and older are invited to showcase their athletic abilities and share in some friendly competition at the Greater Nashville District Senior Olympics, scheduled for September 23rd – 28th in Franklin, Tennessee and the Golf Tournament will be held October 29th, 2013 at Hermitage Golf Course in Old Hickory, Tennessee.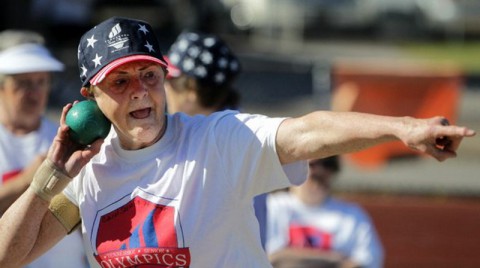 It is necessary to participate in a fall 2013 district games in one of the ten Tennessee districts before advancing to the 2014 state finals slated for June 2014. This is a change as spring district games will not be held.
Individuals will compete within five-year age groups, starting at age 50. Participants who are 48 or 49 years old are eligible to participate in the district games as long as they will turn 50 before the end of 2014. All age groups will be determined by athletes' ages as of December 31st of 2014.
Events include badminton, basketball skill events, basketball 3 on 3, bowling, golf, horseshoes, pickleball, shuffleboard, swimming, table tennis, tennis, and track and field.


"The games are designed to promote camaraderie and teamwork among fellow senior athletes, all while emphasizing the fact that exercise is important at any age," said Christine Dewbre, executive director of the Tennessee Senior Olympics.
BlueCross BlueShield of Tennessee, presenting sponsor and a long-time supporter of the Tennessee Senior Olympics, helped establish the games in 1981. Now entering their 33rd year, the Tennessee Senior Olympics founders and sponsors are still steadfastly dedicated to promoting healthy and active lifestyles among seniors.
According to Dr. Daniel Barnett, interim chief medical officer for BlueCross BlueShield of Tennessee, the games help immensely to motivate and encourage the adaptation of an active lifestyle.
"An active lifestyle for seniors means a better quality of life," said Barnett. "Staying fit and participating with other area seniors in these games is a step in the right direction."
Joining BlueCross BlueShield of Tennessee as sponsor of the Greater Nashville District games are Williamson County Park and Recreation, Walgreens, and Healthways Silver Sneakers.
The deadline to enter is August 30th, 2013. For information or an entry form, please call  931.682.6876, e-mail at gnseniorolympics@gmail.com or visit the www.tnseniorolympics.com.