Topic: Franklin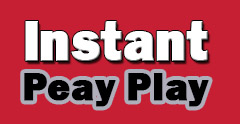 Clarksville, TN – Last year Austin Peay State University's first-year head football coach Will Healy and his staff put together one of the best recruiting classes in the country and the way things are shaping up this coming Wednesday, February 1st, may see a second recruiting class that could rival it.
Healy's first recruiting class was ranked 132 overall nationally among all NCAA Division I schools and fifth in the Football Championship Subdivision – not to mention No. 1 in the Ohio Valley Conference.
«Read the rest of this article»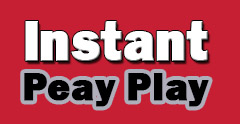 Clarksville, TN – Austin Peay State University's men's and women's basketball have both started their pre-season practices for the upcoming 2016-17 season and like seasons before both have questions to be answered.
The biggest question for both teams is how you replace one of the best players to have played for your respective program, with the men's team having to replace post player Chris Horton and the women's team point guard Tiasha Gray.
«Read the rest of this article»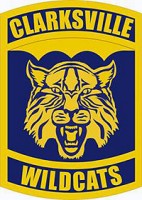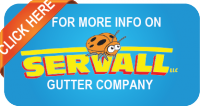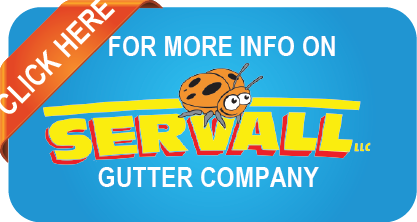 Clarksville, TN – For the third straight year Clarksville High School and Franklin High School have met in the state-playoff sectional round – with each coming away with a 2-1 victory over the other.
Well no such nailbiter — or heartbreak — this year for the Lady Wildcats, as CHS scored three first-half goals, October 25th at Hilda J. Richardson Athletic Field, on their way to a 4-1 victory over the Lady Rebels and punching their ticket to the TSSAA Class AAA State Tournament.
«Read the rest of this article»
Austin Peay Sports Information
Clarksville, TN – Austin Peay State University women's basketball coach Carrie Daniels has added Savannah Foister, of Clarksville, to the 2014-15 squad.
Foister, a 5-10 guard/forward, played four seasons at Todd County Central High School where she averaged 8.6 points and 7.1 rebounds per game as a senior.
«Read the rest of this article»
Clarksville, TN – The William Workman Gymnasium at Clarksville High School echoed with the the distinct "thud" of bodies hitting rubber floor mats, coaches yelling instructions and the constant whistle of multiple referees early Saturday morning because of Slamfest 2013, the annual wrestling meet hosted by the Wildcats.
This year wrestling teams from 13 schools participated in the event, including West Creek, Northwest, Rossview and Fort Campbell. The teams were divided into four different pools and the matches commenced at 9:00am.
«Read the rest of this article»

Clarksville, TN – Senior defender Emily Kink, of Austin Peay State University women's soccer team, has been named the Copies in a Flash APSU Athlete of the Week.
Kink earned Ohio Valley Conference Defensive Player of the Week honors after assisting on senior Tatiana Ariza's go-ahead goal at Western Kentucky, Friday. The Franklin native played the full 110 minutes in Austin Peay's hard-fought draw against the Hilltoppers and the full 90 minutes in Austin Peay's 2-1 victory at Lipscomb, Monday.
«Read the rest of this article»
Written by Scott Samuels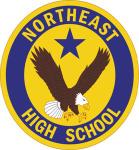 Clarksville, TN – The Northeast Eagles opened up their 2013 football season with a convincing home victory over Centennial 48-31.
Although the Eagles ground game exploded for close to 500 yards rushing and 6 touchdowns on the night, it was the defense that set the tone early.
Northeast held the Cougars to 3 downs on their first possession, and on the ensuing punt, Northeast return man, Eric Webster, fumbled the punt and Centennial recovered at the Northeast 15 yard line.
The Northeast defense dug in and Centennial had to settle for a 33 yard field goal attempt that missed wide right. «Read the rest of this article»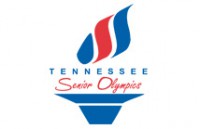 Franklin, TN – Senior athletes of all ages and skill levels across the state are already gearing up for the 2013 Tennessee Senior Olympics district games
Area seniors ages 49 and older are invited to showcase their athletic abilities and share in some friendly competition at the Greater Nashville District Senior Olympics, scheduled for September 23rd – 28th in Franklin, Tennessee and the Golf Tournament will be held October 29th, 2013 at Hermitage Golf Course in Old Hickory, Tennessee.
«Read the rest of this article»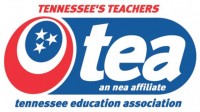 Nashville – Following  the lead of the Tennessee Education Association (TEA), teachers from across the nation donated funds to provide support to victims devastated by the May floods. Donations came from as far away as Colorado, Pennsylvania, New Jersey, New York and Washington, D.C.
TEA collected and disbursed over $88,000 to flood victims in Nashville, Chapmansboro, Pegram, Ashland City, Adams, Duck River, Charlotte, LaVergne, Brownsville, Madison, Clarksville, Franklin, Millington, Old Hickory, Antioch, Whites Creek, Castalian Springs, Gallatin, Goodlettsville and Hendersonville. «Read the rest of this article»
Interested in solar? Want to see solar systems up-close? Tour  homes through out the region with solar PV installations!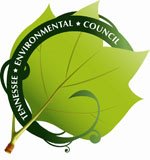 Tennessee Environmental Council and Lightwave Solar Electric are joining to sponsor the Middle Tennessee Solar Home Tour on Saturday October 3, 2009. Solar Homes all across Middle Tennessee will be open to the public for viewing and learning about solar energy as part of the American Solar Energy Society (ASES) National Solar Tour Day.
The tour features active and passive solar powered homes in Sylvan Park, West Meade, Green Hills, Antioch, Brentwood, Franklin, Mt. Juliet & Cookeville. Homeowners and installers will answer questions and show-off system components. These homes also feature energy efficiency, conservation, and other renewable energy systems. The tour is self-guided; no tour bus or schedule to follow. You may visit all ten houses on the tour or you may choose to visit select homes. Follow these links for a flyer and tour map. «Read the rest of this article»