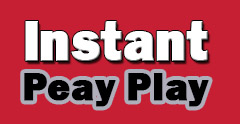 Clarksville, TN – Last year Austin Peay State University's first-year head football coach Will Healy and his staff put together one of the best recruiting classes in the country and the way things are shaping up this coming Wednesday, February 1st, may see a second recruiting class that could rival it.
Healy's first recruiting class was ranked 132 overall nationally among all NCAA Division I schools and fifth in the Football Championship Subdivision – not to mention No. 1 in the Ohio Valley Conference.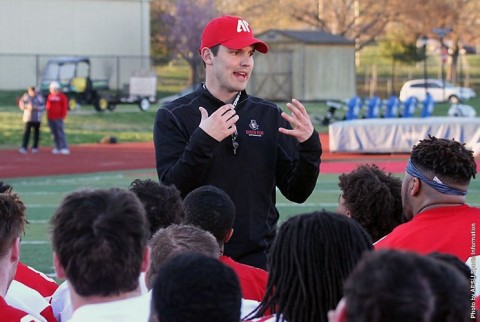 In February of 2016, Healy's signing class numbered 26 total athletes with several common qualities – played for state champions in high school, were all-state honorees in their respective states and more than a handful having also received scholarship offers from Football Bowl Subdivision schools.
With the signing day just a couple of days away, the 2017 signing class is currently around 20 with others still being worked on as the clock counts down the final hours prior to start of the signing period.
Players that have verbally committed from Tennessee high schools are: Jeremiah Oatsvall and Jack McDonald (Brentwood Academy), Trey Pruitt and Justin Satterfield (Mt. Juliet), Hunter Scholato (Station Camp), Brandon Dove (Hendersonville), Owen Murphy (Independence), Mason Harwell (Harding Academy), Christian Bowman (Daniel Boone), JP Batarseh (Franklin) and local standouts Brevon Johnson (Clarksville High) and Coreon Jackson (Kenwood).
They also have out-of-state commitments Jefferson Souza, Roodney Leon and Teddrick Moffett (Florida), Ahmaad Tanner (Georgia), James Tobin and DeAngelo Wilson (Kentucky), Seth Johnson (Mississippi) and Caleb Florence (Alabama).
While Oatsvall, who led Brentwood Academy to a pair of TSSAA state titles as the starting (three-star) quarterback of the Eagles, may be the most talked about member of the incoming class several others will help to fill holes that need to be addressed for a squad that didn't win a game in 2016 – but did show signs of improvement in Healy's first year.
The possibility of a second straight highly-ranked recruiting class couldn't have been easy to accomplish, but good recruiters sell the program and sell the school.
They find a way to show the potential of the program and where they (the coaching staff) expect the program to be in a year, or a year or two down the road, and that they (the recruits) will be a major part of those plans.
Healy and his staff are coaches that have proven they are capable to doing just that and it looks like they may make that happen again.