Topic: NCAA Division I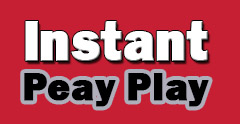 Clarksville, TN – The Austin Peay State University (APSU) football program continues to add to its historic season in 2019, as it earned a first-round home game versus Furman, noon, November 30th at Fortera Stadium, in the NCAA Division I Football Championship Subdivision Playoffs.
The Governors (9-3, 7-1 OVC), ranked 18th nationally, received the opening-round home game after defeating Eastern Illinois in its regular-season finale, 35-7, to win not only win the Ohio Valley Conference regular-season title for the first time since 1977, but also claim the automatic bid the conference champion receives with a regular-season championship.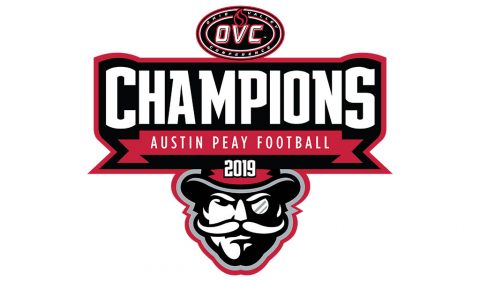 «Read the rest of this article»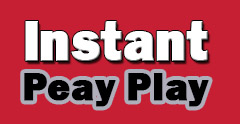 Clarksville, TN – If you're a fan of Austin Peay State University (APSU) athletics this was a week to remember, as championships were won, records were set, and teams surged to the top of their respective sports standings in Ohio Valley Conference play.
The women's tennis team continued their undefeated run this season, improving to 22-0 overall – the only undefeated team left in NCAA Division I – by winning their two matches at the OVC Championship Tournament to win the conference's title and punch their ticket into the NCAA Championship Tournament.
«Read the rest of this article»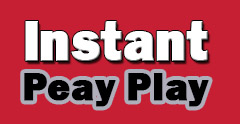 Clarksville, TN – As the calendar changes over from 2018 to 2019 this week it also brings the beginning of basketball's second season for the Austin Peay State University (APSU) Governors, as the men's and women's teams begin the Ohio Valley Conference part of their schedules.
The Govs will host Eastern Kentucky and Morehead State at the Dunn Center on January 3rd and 5th to open conference play with both teams needing to get off to a quick start with a four-game road swing following the opening weekend of OVC play.
«Read the rest of this article»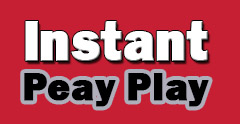 Clarksville, TN – Normally exam week is a slow week in athletics, including for Austin Peay State University (APSU), but this past week was no normal week with several huge events occurring for the Governors over the past seven days.
Things got kicked off this pasted Monday, when three-time All-Ohio Valley Conference setter Kristen Stucker was named to the 2018 Google Cloud Academic All-America® Division I Women's Volleyball First Team.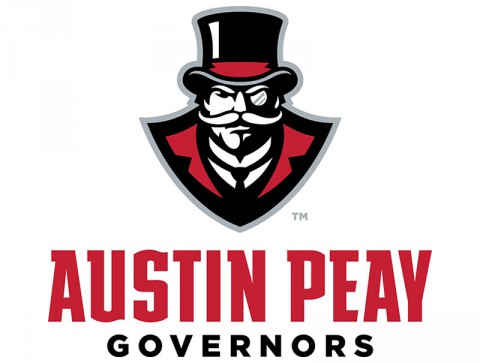 «Read the rest of this article»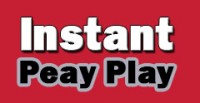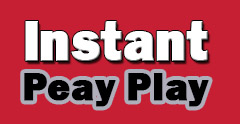 Clarksville, TN – Once again the Ohio Valley Conference will be one of the first NCAA Division I conferences to kick-off March Madness for its college basketball fans and the Austin Peay State University men's and women's basketball teams will be right in the thick of it when play opens.
Joining the Governors in the tournament will be Belmont, Tennessee Martin, Southern Illinois Edwardsville, Jacksonville State, Morehead State, Southeast Missouri and Murray State on the women's side and Murray State, Belmont, Jacksonville State, Tennessee Tech, Tennessee State, Eastern Illinois and SIUE on the men's.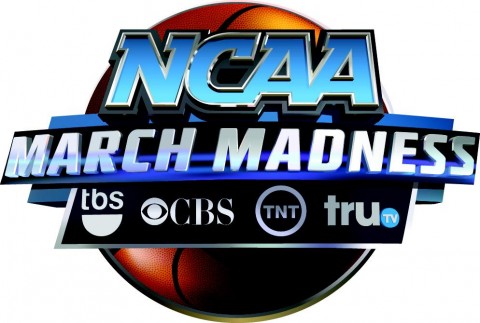 «Read the rest of this article»
Clarksville, TN – Austin Peay State University's volleyball team reports this weekend looking to build off its turnaround campaign of 2016 and make a deep run at its first Ohio Valley Conference championship since 2010.
The Governors are coming off a 24-11 season last fall — a 12.5 game improvement from its 10-22 record in 2015 – the fifth-best season improvement in NCAA Division I in 2016 and trailing only Quinnipiac, Notre Dame, Northeastern and Bowling Green.
«Read the rest of this article»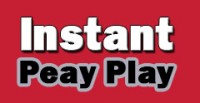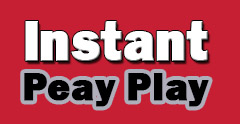 Clarksville, TN – This coming Friday, June 30th, will see the career of long-time Austin Peay State University coach and administrator Cheryl Holt come full circle, as she is set to retire after 35-plus years of service to the university.
Holt, who first came to Austin Peay to earn her master's degree in the early 1970's after graduating from The Ohio State University, returned to the school in 1982 to become the head volleyball and tennis coach after serving at both the University of Mississippi and the University of Miami as volleyball coach.
«Read the rest of this article»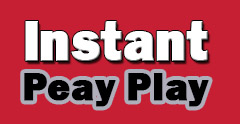 Clarksville, TN – Austin Peay State University will be holding a press conference March 6th at the Dunn Center – on the court that bears his name — to not only announce the retirement of long-time head men's basketball coach Dave Loos, but to also celebrate one of the greatest legacy's any coach at any Ohio Valley Conference institution.
For the last 27 years, Loos has patrolled the sidelines of basketball courts in the OVC accumulating an all-time conference best 421 victories, over 100 wins more than the prior all-time win's leader Cal Luther – who finished with 319 victories in 1999.
«Read the rest of this article»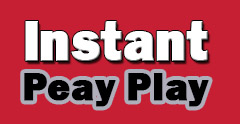 Clarksville, TN – Last year Austin Peay State University's first-year head football coach Will Healy and his staff put together one of the best recruiting classes in the country and the way things are shaping up this coming Wednesday, February 1st, may see a second recruiting class that could rival it.
Healy's first recruiting class was ranked 132 overall nationally among all NCAA Division I schools and fifth in the Football Championship Subdivision – not to mention No. 1 in the Ohio Valley Conference.
«Read the rest of this article»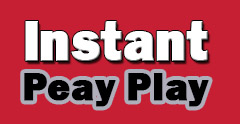 Clarksville, TN – From the time Tearra Banks arrived on the Austin Peay State University campus almost four years ago expectations have been high for Louisville, KY native and as the larger than life Banks nears the end of her playing career for the Govs she has cemented her standing as one of the all-time greats in the women's basketball program's history.
As the Govs enter their Ohio Valley Conference contest at UT Martin on January 25th, Banks is 12th all-time in scoring (1210 points) – just one point behind Georgie Vaughn for 11th place – and having passed former APSU standouts Sonja Cox, Kristen Stanback, Meghan Bussabarger, Jasmine Rayner, Carrie Thompson and Ashley Herring this season alone.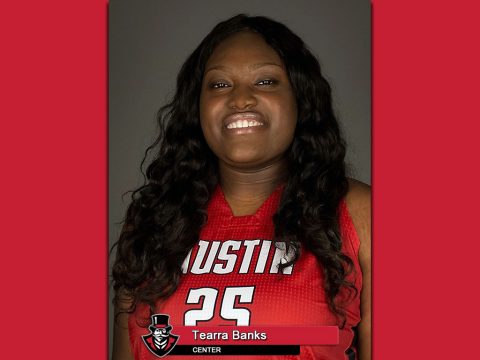 «Read the rest of this article»