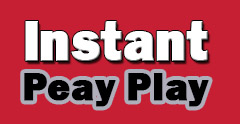 Clarksville, TN – The Austin Peay State University (APSU) football program continues to add to its historic season in 2019, as it earned a first-round home game versus Furman, noon, November 30th at Fortera Stadium, in the NCAA Division I Football Championship Subdivision Playoffs.
The Governors (9-3, 7-1 OVC), ranked 18th nationally, received the opening-round home game after defeating Eastern Illinois in its regular-season finale, 35-7, to win not only win the Ohio Valley Conference regular-season title for the first time since 1977, but also claim the automatic bid the conference champion receives with a regular-season championship.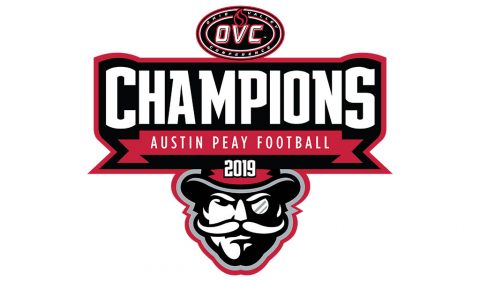 With their bid into the postseason locked up, a question remained … would they get a first-round home game being a first-time participant into the championship tournament?
The NCAA Championship Committee must have felt they were worthy, as the Govs host the 16th-nationally ranked Paladins (8-4), who finished second in the Southern Conference standings behind Wofford with a 6-2 record.
While this is the first time Austin Peay State University has made the NCAA tournament field in football, it marks the 18th time Furman has made the postseason – with an overall record of 19-16 in playoff games dating back to 1982 – including three national championship game appearances (1985, 1988, 2001) and winning it all in 1988.
Furman's last post-season appearance came two seasons ago.
This opening-round playoff matchup will be the first ever between the two programs and the fourth overall time the Paladins have played a team from the OVC in the playoffs, having squared off versus Eastern Kentucky in 1986 and 1990, while facing Jacksonville State in 2004.
Although they have never met on the field, they do have two common opponents this year in East Tennessee and Mercer, with the Govs splitting the two games this season — a 20-14 loss in Johnson City, TN, to East Tennessee on September 21st, while defeating Mercer 48-34, in Macon, GA, on September 14th.
Furman defeated both teams in consecutive weeks to opened play in its conference, getting a 45-10 win at Mercer before edging out ETSU, 17-10, the following week.
And while the two outcomes are very close, looking deeper at the two teams season stats also shows just how close these two teams' matchup with each other coming into the contest.
Austin Peay State University comes into the game averaging 35.3 points per game and giving up 20.9 (+14.4), while Furman averages 35.8 points per game and gives up 18.8 (+17).
Both teams are almost identical in first downs and total offense, with APSU recording 246 first downs in gaining 5,158 yards this season, while Furman has 248 first downs this season and 5,107 total yards.
While all those numbers are close, one major difference is Furman depends more heavily on its running game to power its offense, with the Paladins averaging just under 276 yards per game on the ground – fifth best in the FCS this year – compared to 186 per game for the Govs.
The Govs should have an advantage in the passing game, with Furman averaging 150 yards per game passing with a starting quarterback completing only 49 percent of his passes, compared to 244 yard passing per game for APSU and starting quarterback JaVaughn Craig hitting on 57 percent of his pass attempts this season.
Defensively, the Govs may also have a little bit of an edge, as they recorded 85 tackles of losses totaling 395 yards – including 28 quarterback sacks – compared to Furman's 76 tackles for loss totaling 262 yards.
The APSU Govs also have more passes defended (47 to 19) and quarterback hurries (49 to 27) this season.