Topic: East Tennessee

Clarksville, TN – Austin Peay State University (APSU) assistant professor of education Dr. Laura Barnett spent 16 years as a middle school principal, and every summer she tried to anticipate the challenges for the school year ahead.
«Read the rest of this article»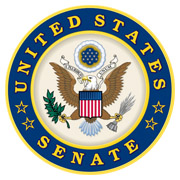 Washington D.C. – England has its history. Italy has its art. Egypt has its pyramids. But, the United States of America has the great American outdoors. This week, the U.S. Senate passed legislation that will be the biggest help to our national parks, including the Great Smoky Mountains National Park, in half a century.
The U.S. Department of Energy awarded $20 million to the new Oak Ridge Institute at the University of Tennessee at Knoxville to expand the university's partnership with Oak Ridge National Laboratory to train the next generation of American scientists and engineers.
«Read the rest of this article»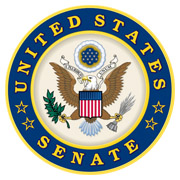 Washington, D.C. – The U.S. Department of Health and Human Services has announced additional federal funding this week for Tennessee. More than $7 million is now headed to 143 rural health clinics across Tennessee to help expand access to COVID-19 Coronavirus testing in rural communities.
Those in East Tennessee who were affected by the tornadoes on April 12th-13th: The deadline to apply for Federal Emergency Management Agency (FEMA) disaster assistance is June 23rd. To apply for assistance, you can click here or do so by phone: 1.800.621.3362 or TTY 800.462.7585.
«Read the rest of this article»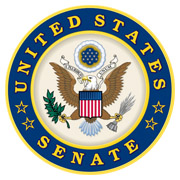 Washington, D.C. – My thoughts and prayers continue to be with all of those throughout East Tennessee and the Chattanooga-area who were impacted by severe storms this week.
The Tennessee Emergency Management Agency (TEMA)and local first responders have been working to clear debris, restore power, and provide assistance. Tennesseans are resilient, and we will all work together to help our communities rebuild and recover.
Tennessee Governor Bill Lee announced Tennesseans can now be tested for COVID-19 Coronavirus, regardless of traditional symptoms. To learn more and find a testing site near you, visit the governor's website.
«Read the rest of this article»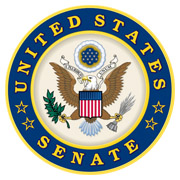 Washington, D.C. – U.S. Senator Lamar Alexander (R-Tenn.) today said Chickamauga Lock construction will continue for the sixth consecutive year under the work plan released today by the U.S. Army Corps of Engineers, which reflects Alexander's priorities as chairman of the appropriations subcommittee overseeing the agency.
"This funding will keep construction of the new Chickamauga Lock on time and schedule and is the sixth consecutive year of federal funding for the project. This is great news for East Tennessee since it will help keep up to 150,000 trucks off I-75 and keep the cost of shipping goods low for manufacturers across the state," Senator Alexander said.
«Read the rest of this article»

Clarksville, TN – The Austin Peay State University (APSU) football team, the defending Ohio Valley Conference champion, will play five home games during an 11-game schedule in 2020, the athletics department announced Monday.
«Read the rest of this article»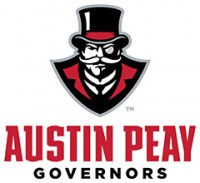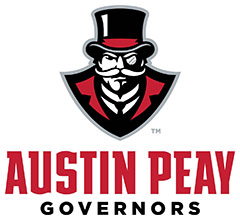 Clarksville, TN – On the heels of its most successful football campaign in program history, Austin Peay State University (APSU) athletics department presents its 2020 season ticket pricing and renewal dates as well as a reward structure for returning and new season ticket holders.
Early Bird Gets To Lock In 2019 Prices: Current season ticket holders will have the opportunity to lock in their 2019 ticket prices and receive a season ticket renewal gift with the "Early Bird Renewal" period beginning today until the end of business Monday, March 2nd.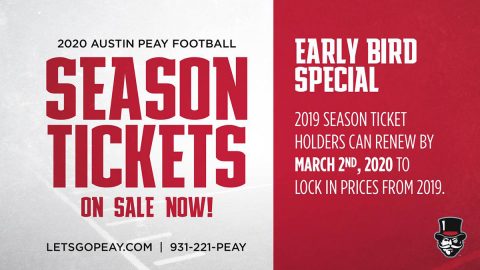 «Read the rest of this article»

Clarksville, TN – The Austin Peay State University (APSU) Eriksson College of Education was awarded a $600,000 grant from the Tennessee Department of Education earlier this month – the largest grant in that college's history – to develop an innovative, job-embedded program for aspiring assistant principals.
«Read the rest of this article»
Tennessee (7-0) vs. Texas (4-4)
Sunday, December 8th, 2019 | 1:02pm CT
Knoxville, TN | Thompson-Boling Arena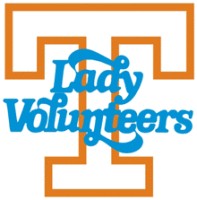 Knoxville, TN – For the 41st time, Tennessee and Texas will do battle in women's basketball. The Tennessee Lady Vols basketball team leads the series, 25-15, after winning the past two meetings.
The No. 17/19 Lady Vols (7-0) play host to the Longhorns (4-4) at Thompson-Boling Arena in a 1:02pm CT contest on Sunday. The match-up is part of the 10-game Big 12-SEC Challenge, with Sunday's tilts closing out the week-long competition.
The Lady Vols are playing their fifth of six straight games on Rocky Top after opening with two of the season's first three contests on the road.
«Read the rest of this article»
#17 Austin Peay (9-3 | 7-1 OVC) vs. #16 Furman (8-4 | 6-2 SoCON)
Saturday, November 20th, 2019 | 12:00pm CT
Clarksville, TN | Fortera Stadium

Clarksville, TN – It's not often you can experience something that has never happened before. But if you show up to Fortera Stadium on Saturday, you'll be able to do just that.
«Read the rest of this article»