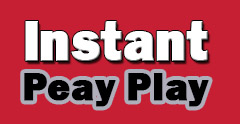 Clarksville, TN – If you're a fan of Austin Peay State University (APSU) athletics this was a week to remember, as championships were won, records were set, and teams surged to the top of their respective sports standings in Ohio Valley Conference play.
The women's tennis team continued their undefeated run this season, improving to 22-0 overall – the only undefeated team left in NCAA Division I – by winning their two matches at the OVC Championship Tournament to win the conference's title and punch their ticket into the NCAA Championship Tournament.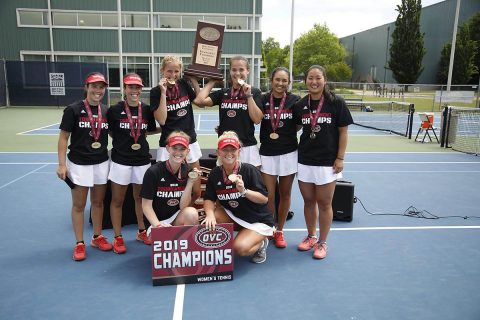 It was the first OVC Tournament title for the Govs since 2010, and they will find out where and who they will be facing in the opening round with the NCAA Selection Show today at 5:30pm, being streamed on www.ncaa.com
And if winning a conference title and a trip to the NCAA Tournament wasn't enough, senior Lidia Yanes Garcia became the first Austin Peay tennis player – male or female – to win 100 career matches.
On the baseball diamond, the Govs extended their OVC win streak to five straight games by sweeping a three-game series with SIU Edwardsville and improving to 16-8 in OVC play and 24-18 overall, and moving into first-place in the conference's standings due to their tie-breaker advantage over Belmont, who is also 16-8 in the conference.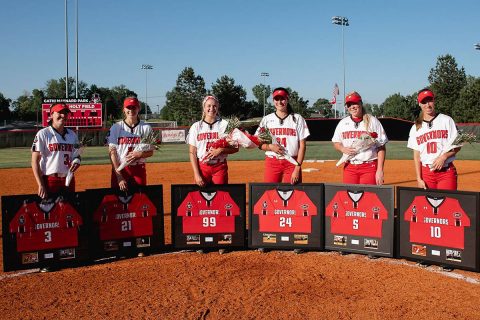 Across the street, the Governors softball team won five of six OVC games this past week to improve to 13-5 in OVC play, 28-19 overall, and more importantly locking up a spot into the OVC Championship Tournament to be played in a week-and-a-half.
The softball team also locked-up their second straight winning season, marking only the second time in program history where they recorded back-to-back winning seasons — with the other coming 30 years ago, in the 1988-89 seasons.
The softball team's group of seniors also became the program's all-time winningest senior class following their two wins over Morehead State this past Friday, and currently stand at 93-career wins.
Individually, they also had several all-time records fall, with senior infielder Danielle Liermann set the program record for career hits (211), senior outfielder Kacy Acree moving into the top spot in all-time runs scored (131) and junior pitcher Kelsey Gross becoming the program's all-time leader in saves (8).
And finally, even though they may not be in season, Governors football had three players either sign or get invites to rookie mini camps, with wide receiver DJ Montgomery signing as a undrafted free agent by the Cleveland Browns, while offensive lineman Byron Glass and defensive back Malik Davis got invited to the Tennessee Titans and Chicago Bears Rookie Mini Camps, respectively.
Overall, not a bad week for APSU Governors Athletics.