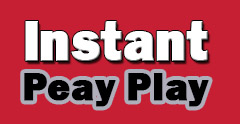 Clarksville, TN – As the calendar changes over from 2018 to 2019 this week it also brings the beginning of basketball's second season for the Austin Peay State University (APSU) Governors, as the men's and women's teams begin the Ohio Valley Conference part of their schedules.
The Govs will host Eastern Kentucky and Morehead State at the Dunn Center on January 3rd and 5th to open conference play with both teams needing to get off to a quick start with a four-game road swing following the opening weekend of OVC play.
The men's team enters conference play with an 8-5 overall record after opening the second 2-4, including winning six straight games before dropping a close game on the road at Southeastern Conference member Arkansas and is undefeated at home so far this season in three games.
The women's team is 5-6 overall so far this season, including having dropped three of their last four games, but they are 5-1 at home this season, and haven't played since a four-point loss at Evansville back on Dec. 18th.
This opening weekend of conference play will be a big indicator of how their respective season's in the OVC will go with both facing challenging matchups.
The men's team conference opener will see the Govs face the conference's leading scorer in EKU's Nick Mayo, who is averaging 23.3 point per game, while APSU will counter with Terry Taylor, who is averaging 17 points per game – the fourth-best scoring average among OVC scorers.
The opening two matchups will also challenge the Govs defense overall with the Colonels and Eagles ranking as the top two teams in the OVC in getting shots up, with the Colonels averaging 73 shots per game – including an average of 30 coming from behind the 3-point arc — while Morehead State averages 64 shots a game.
As for the women's team, they open conference play facing a Eastern Kentucky team that only has two wins so far this season – done against a NCAA Division I team – and averaging an OVC low 57.3 points per game, while the second game versus Morehead State pits the Govs against the squad that has collected the most per-conference wins, with nine and the conference's two leading scorers in Miranda Crockett and Allyah Jeune, who are both averaging 18.8 points per game, while Arielle Gonzalez-Varner (12.5 ppg) and Keisha Gregory (11.4 ppg) lead the Govs in scoring.