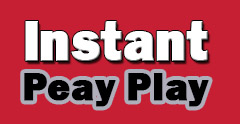 Clarksville, TN – From the time Tearra Banks arrived on the Austin Peay State University campus almost four years ago expectations have been high for Louisville, KY native and as the larger than life Banks nears the end of her playing career for the Govs she has cemented her standing as one of the all-time greats in the women's basketball program's history.
As the Govs enter their Ohio Valley Conference contest at UT Martin on January 25th, Banks is 12th all-time in scoring (1210 points) – just one point behind Georgie Vaughn for 11th place – and having passed former APSU standouts Sonja Cox, Kristen Stanback, Meghan Bussabarger, Jasmine Rayner, Carrie Thompson and Ashley Herring this season alone.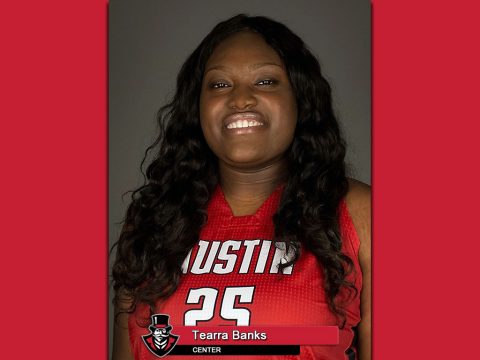 If she continues on her current pace, Banks should finish eighth all-time in the program's history, just behind Amanda Behrenbrinker in scoring.
She is also 10th in field goals made and just outside of the program's top 10 in free throws made, rebounding and blocked shots.
At 6-foot-2 and built more like a defensive end than a basketball player – and with a smile and personality almost as big as her physique – Banks has been a tough matchup for Ohio Valley Conference opponents.
But it hasn't just been her size that has been strength.
Banks came into the program with great footwork for a post player her size, as well as the ability to not just shoot in-and-around the basket, but be able to step out and knock down mid-range shots as well.
However, her size has also been a drawback at times, with Banks having to experience Shaquille O'Neal type of no-calls from OVC officials over her career on the offensive end of the floor.
With her being almost without equal in the conference in both size and build, if she were any other player in the league she would go to the line much more than her 3.4 free throw attempts per game she has averaged over her career; while also being called for fouls that no other player in the league would be called for just because others can't match her physically and either get moved out of the way in what are normal post moves by Banks, or outright flop to draw fouls.
Despite that, Banks is currently second on the OVC in scoring (17.4 points per game), first in field goal percentage (.588) and tied for third in rebounding (7.7 rebounds per game), which comes off her junior season where she also led the conference in field goal percentage (.598), which was fifth best in in the nation.
Her 143 made field goals and field goal percentage this season rank among the best in NCAA Division I.
So as Banks' career winding down to its final 10 games or so there is no doubt she will leave the program with a legacy almost as big as she has been on the floor and that ever present smile that came with her.