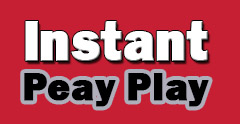 Clarksville, TN – Normally exam week is a slow week in athletics, including for Austin Peay State University (APSU), but this past week was no normal week with several huge events occurring for the Governors over the past seven days.
Things got kicked off this pasted Monday, when three-time All-Ohio Valley Conference setter Kristen Stucker was named to the 2018 Google Cloud Academic All-America® Division I Women's Volleyball First Team.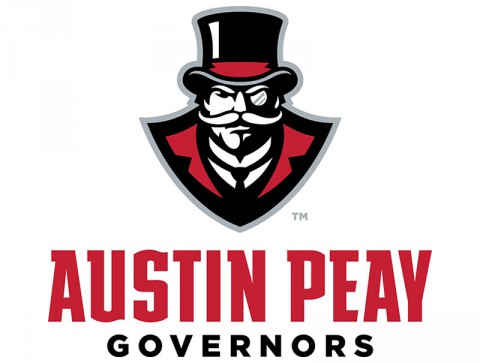 Stucker's first-team honor is the first for an Austin Peay student-athlete since former APSU pole vaulter Carrie Burggraf earned first-team honors in 2010, while being the sixth overall first-team pick for APSU since 1974.
She also became just the fourth Governor to earn Academic All-America® honors twice in a career – having been named to the second-team following the 2017 season – joining Burggraf (2009-10), softball's Andrea Miller (1995-96) and baseball's Kevin Smith (1993-94).
Also, on Monday, the APSU athletic department announced the newest class into the Austin Peay athletics Hall of Fame, with the additions of baseball's Greg Bachman and Matt Reynolds, volleyball's Nikki Doyle while football's Hendricks Fox goes in as an Honors category representative selection.
These four additions bring the athletics hall of fame to 125 overall members since the opening class back in 1977.
Tuesday saw football take center stage, with running back Kentel Williams being named to the Associated Press Third-Team All-America as an all-purpose player, marking the 15th time an Austin Peay player has earned at least third-team AP honors in school history and the second in as many years, with defensive lineman Jaison Williams earning second-team honors in 2017.
The Governors also announced Tuesday that former Mississippi State associate head coach Mark Hudspeth was picked to become the school's 20th all-time head coach.
Hudspeth come to Austin Peay with over 25 years of coaching experience at the college level, including being head coach at then NCAA Division II power North Alabama (2002-2008) and NCAA Division I member Louisiana (2011-17) earning 142 career wins.
Hudspeth was introduced to the public on Wednesday afternoon at a news conference in the Dunn Center.
Friday would see 24 student-athletes receive degrees at the university's winter commencement ceremonies, with track and field, men's cross country, football, baseball, dance, volleyball, soccer and men's basketball teams all having athletes represented.
Finally, to cap off the week, the men's basketball team put on a dominating performance on Saturday versus Purdue Fort Wayne to pick up their fourth straight win, with a 95-68 victory over the Mastodons.
In the victory, APSU sophomore standout Terry Taylor scored a career-high 32 points, while head coach Matt Figger picked up his 25th career win – in just 44 games – becoming the fasted to 25 career wins by an APSU head coach since Lake Kelly picked up 25 wins in 42 games during the 1971-72 and 72-73 seasons.