Topic: Hendricks Fox
APSU Sports Information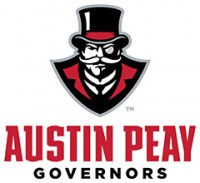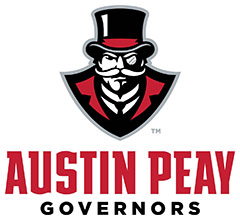 Clarksville, TN – The Governors Club, the Austin Peay State University (APSU) athletics booster club, has announced that Joe and Cathi Maynard and Ron Morton will be inducted into the Governors Club Red Coat Society.
Joe and Cathi Maynard will be recognized at halftime of the men's basketball game against UT Martin that evening. Ron Morton will be recognized at a later date.
Joe and Cathi Maynard are recent members of the Austin Peay family, but they have quickly become two of the Governors biggest supporters.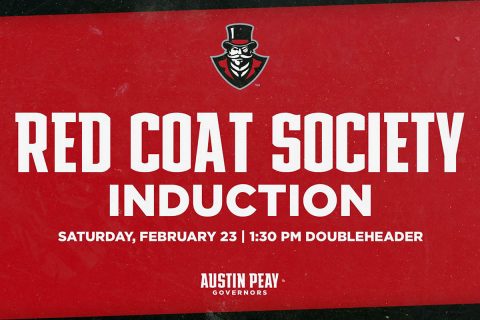 «Read the rest of this article»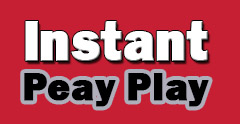 Clarksville, TN – Normally exam week is a slow week in athletics, including for Austin Peay State University (APSU), but this past week was no normal week with several huge events occurring for the Governors over the past seven days.
Things got kicked off this pasted Monday, when three-time All-Ohio Valley Conference setter Kristen Stucker was named to the 2018 Google Cloud Academic All-America® Division I Women's Volleyball First Team.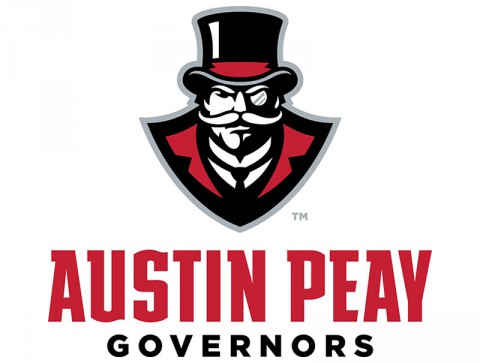 «Read the rest of this article»
APSU Sports Information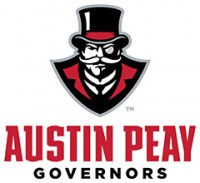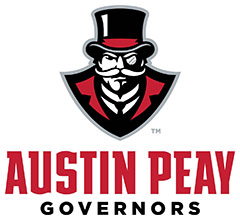 Clarksville, TN – Two integral pieces of Austin Peay State University's (APSU) early-century success on the diamond, a volleyball dynamo from the Left Coast and an all-conference football player from back in Austin Peay's days in the Volunteer State Athletic Conference whose philanthropic reach has matched his talents on the gridiron will make up the four-person 2019 Austin Peay Athletics Hall of Fame induction class.
«Read the rest of this article»
Written by Brad Kirtley
APSU Sports Information Director Emeritus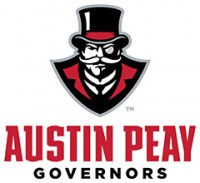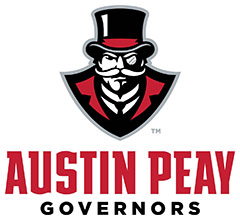 Clarksville, TN – Brad Kirtley, who was Austin Peay's Sports Information Director from 1984-2016 and is himself a Hall of Fame inductee, takes a look back at this year's Hall of Fame inductees, concluding today with Bob Swope…
The stories abound…even some 70 years later. Call it the Legend of Bob Swope.
Swope, a Nashville native who starred at East High School (the late Edgar Allen, a longtime Nashville Banner sports writer called him the "best athlete to ever come out" of the school), joined the Navy out of high school and then attended Austin Peay via the GI Bill during the late 1940s.
«Read the rest of this article»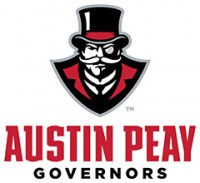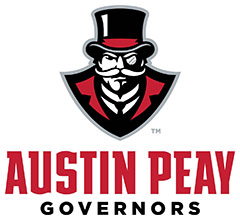 Clarksville, TN – On Saturday the community gathered on Austin Peay State University to attend the ceremonies opening the brand new APSU Governors Football Stadium. The new world-class facility replaces a 68 year old stadium originally built in 1946 as the Clarksville Municipal Stadium.
The new stadium cost $19 million, and has four levels, with most of the offices and dressing rooms, as well as a training room, on the first floor. On the second floor, there will be meeting rooms and an additional weight room. Fans on levels 3 and 4 will find the amenities of club seating and skyboxes – new features to the stadium. The skyboxes are tiered stadium-type seating with up to 22 seats per viewing room. In addition, each skybox has a bar with locations for bar stools, tables and chairs to seat four to six people.
«Read the rest of this article»
Austin Peay Sports Information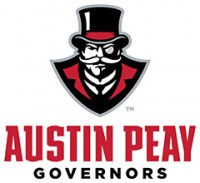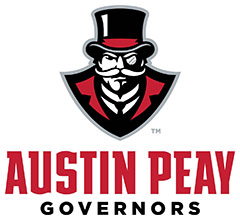 Clarksville, TN – Hendricks Fox, a former all-conference center for the Austin Peay football team in the late 1940s and early 1950s who since has been a benevolent donor to Governors Athletics, was inducted into the Red Coat Society during APSU's football game with Chattanooga, Saturday afternoon.
The Red Coat Society, now in its 11th year, serves as a Hall of Fame of service for the Governors Club, APSU's Athletics booster club.
Fox was instrumental in Austin Peay's return to scholarship football in 2006.
«Read the rest of this article»
Austin Peay Sports Information Office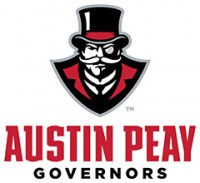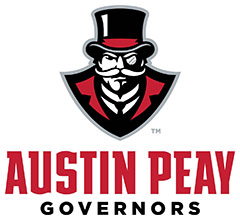 Clarksville, TN – Traditionally, Austin Peay State University athletics and the APSU Alumni hold its annual football reunion during late July.
But with Governors Stadium resplendent with its $19 million makeover opening Saturday, September 13th as the Governors play host to Chattanooga, the 2014 Football Reunion was strategically centered around the most significant football accomplishment in decades.
«Read the rest of this article»
APSU Sports Information Office
Clarksville, TN – In the fall of 1947, a young football player named Hendricks Fox ('51) stood inside a newly built stadium, admiring the rows of bleachers and the white concrete walls. Sixty-six years later, on an overcast afternoon in November, he returned to the site with a sledgehammer and smashed a few chunks from the decrepit facility.
"I had four good years there, but they've been needing a new stadium for some time," he said.
«Read the rest of this article»

Clarksville, TN – Every final home game, no matter the sport, has both a celebratory and reflective feel to them, and the November 16th football game against Southeast Missouri State University will not be any different.
Except it will also be the final event in what most current Austin Peay fans know as Governors Stadium and with the ending of that era the university is working to have a large number of alumni return to bid the 67-year old venue adieu.
«Read the rest of this article»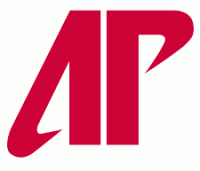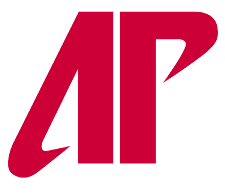 Clarksville, TN – As the final days count down for the current version of Governors Stadium, Austin Peay State University plans to honor the Legends of Governors Stadium when the Govs serve as host to Southeast Missouri, 1:00pm, next Saturday.
APSU Athletics and APSU Alumni Association are inviting all former football players to return to Governors Stadium for one final sendoff to the venerable structure that will be torn down after 67 years and replaced for the 2014 season.
«Read the rest of this article»