Written by Brad Kirtley
APSU Sports Information Director Emeritus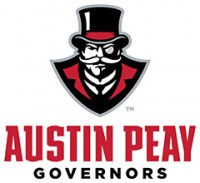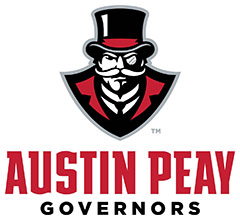 Clarksville, TN – Brad Kirtley, who was Austin Peay's Sports Information Director from 1984-2016 and is himself a Hall of Fame inductee, takes a look back at this year's Hall of Fame inductees, concluding today with Bob Swope…
The stories abound…even some 70 years later. Call it the Legend of Bob Swope.
Swope, a Nashville native who starred at East High School (the late Edgar Allen, a longtime Nashville Banner sports writer called him the "best athlete to ever come out" of the school), joined the Navy out of high school and then attended Austin Peay via the GI Bill during the late 1940s.
He initially played and starred in basketball, baseball and golf but one of the first stories about Swope was about his football career.

In fact, Dave Aaron, who coached all the sports at Austin Peay, basically "convinced" Swope to come out for football in 1949 after watching him excel in the other sports the previous year.

In his first game against Tennessee Wesleyan, "Bob scored the first three times he touched the football," said his former teammate Hendricks Fox, who was the center and fondly remembered the game. "The fourth time he tripped over my leg. He accused me of tripping him."

That was the joke between them for years. But after the fourth carry, legend also had Swope coming out of the game asking Aaron "What did I do wrong?" He didn't understand he wasn't supposed to score every time he touched the football…the Legend of Bob Swope.

Swope was just a natural athlete. In the 1940s and 1950s, even into the 1970s, athletes never really specialized. They literally played what sports were in season and he excelled in each sport.

As a result of his superior ability in several Govs sports, Swope will be inducted posthumously into APSU's Athletic Hall of Fame, February 17th, 2018, through its Honors category. He, former football star Terrence Holt and former golf great Erik Barnes will be honored in a 9:00am breakfast ceremony in the Dunn Center front lobby. The trio also will be recognized at halftime of the Governors-Jacksonville State basketball contest that night.

When Swope joined the Governors basketball team in 1948-49, he was reunited with his prep teammate James "Boxhead" Stone, someone he greatly respected but also would like to torment on occasion—Stone also is an APSU Athletics Hall of Fame member. The basketball team won the Volunteer State Athletic Conference (VSAC) in Swope's first two seasons (1948-49, 1949-50), with Swope earning All-VSAC tournament honors in 1949-50 and 1950-51, the same season he earned regular-season honors.

As good as Swope was in the respective sports, golf was considered his finest. In fact, he began caddying at Shelby Park. He won the historic SchoolDays Golf Tournament 1942 at age 15. At Austin Peay he played on a pair of VSAC championships teams (1949, 1950) and won the 1950 VSAC individual championship. He had a career individual 75.2 scoring average, with a 1950 single-season low 72.8 average. He had low rounds of 67 and 68 in 1950 and 69 in 1949.

In 1950, Swope elected to play in the Nashville Open, the precursor to the Capitol City Open. "He had hocked his clubs because he needed money," said Brandon Buhler, who was team manager for the respective sports. "He borrowed my clubs and went up to Nashville and won the tournament…he won with borrowed clubs."

Yes, the Swope legend continued to grow.

"I remember the time (while in college) when Bob asked me if I had some old golf balls," Fox laughingly said. "'I said yes and got him for him.' We were at old Calvin Hall and he took out his driver and drove all three over Harned Hall. I said, 'what are you doing, you could have killed three or four people if you hit them.' He said 'I wasn't going to miss.'

"He was just a tremendous golfer. In fact, he became good friends with Mickey Mantle and got Mantle (after his retirement from the Yankees) to come to Nashville twice (for the Music City USA Pro-Celebrity Golf Tournament.

"But Bob was just really good at everything he played."

That was the Legend of Bob Swope.

Terrence Holt, Erik Barnes and Bob Swope will become the 119th, 120th and 121st members of the APSU Athletics Hall of Fame during the annual Hall of Fame induction breakfast, 9:00am, February 17th, 2018 in the Dunn Center front lobby. They will be introduced during halftime of that night's men's basketball contest against Jacksonville State.

For more information about the Hall of Fame breakfast and reservations contact Tara Pfeifler by phone 931.221.6119 or email ().



Sections
Sports
Topics
APSU, APSU Athletics, APSU Athletics Hall of Fame, APSU Basketball, APSU Dunn Center, APSU Men's Basketball, APSU Sports, Austin Peay State University, Bob Swope, Brad Kirtley, Clarksville TN, Dave Aaron, Erik Barnes, Hendricks Fox, Jacksonville State, Nashville TN, Tara Pfeifler, Terrence Holt, U.S. Navy