Topic: U.S. Navy

Clarksville, TN – This November, Austin Peay State University will honor six distinguished individuals with this year's APSU Alumni Awards at a small gathering of their personal guests and several University officials.
«Read the rest of this article»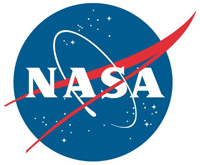 Florida – For Artemis missions, NASA's Orion spacecraft will be traveling at 25,000 mph as it reenters the Earth's atmosphere, which will slow it down to 325 mph. Parachutes will then bring it down to about 20 mph.
During the parachute deploy sequence, hardware will be jettisoned and fall into the Pacific Ocean below while the recovery ship awaits near the landing site. Keeping the ship and recovery team safe is critical to mission success.
«Read the rest of this article»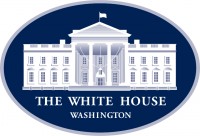 Bagram, Afghanistan – PRESIDENT TRUMP: Well, thank you very much. (Applause.) That was great. And we just had a nice Thanksgiving dinner. I thought I was going to be having it someplace else, and Senator Barrasso is a great friend of mine, and he said, "That'll be great if we did it." I said, "You come with me, John." And he came with me. John, thank you very much. Great friend of ours. He's a great senator and a great man. (Applause.)
And I want to thank General Milley. Special warrior. He's a special warrior. And I want to congratulate you also because I just saw some numbers that are incredible. ISIS — you're wiping them out left and right. There's almost nothing left in this area. (Applause.) You're not going to be lonely. And al-Qaeda, the same thing. And tremendous progress.
«Read the rest of this article»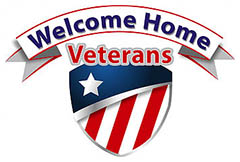 Clarksville, TN – The annual Welcome Home Veterans Celebration brought a busy schedule of events over a five day period, all designed to honor and celebrate our Veterans.
Activities began on Wednesday with the arrival of the American Veterans Traveling Tribute Wall, the Korean War Memorial and the 9/11 Never Forget Mobile Exhibit at Beachaven Winery. A procession actually began at Appleton Harley Davidson and traveled through town, delivering the impressive displays to their temporary location.
«Read the rest of this article»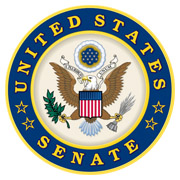 Nashville, TN – It's been a busy August in Tennessee! It has been a delight to visit nearly 40 different counties in the Volunteer State! Here's a bit of what I've been working on lately.
In Marion County, I met with the Sequachee Valley Electric Cooperative to learn how they are working on bringing broadband to unserved areas. Earlier this year, I introduced the bipartisan Internet Exchange Act, which will help improve internet access for consumers and expand rural broadband services. The sad truth is that many of our rural areas aren't underserved–they're unserved. It is time to change that.
«Read the rest of this article»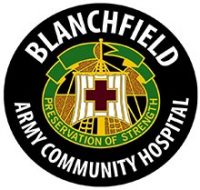 Fort Campbell, KY – On June 25th, 2019, the commanding general of U.S. Army Forces Command, General Michael X. Garrett, visited Blanchfield Army Community Hospital (BACH) to discuss how the hospital's transition to the Defense Health Agency will impact Soldier medical readiness on Fort Campbell and medical care for service members, retirees and family members enrolled at the facility.
The National Defense Authorization Act of 2017 called for transitioning the management of the three separate military health systems of the Army, Navy and Air Force to one, managed by a single Defense Health Agency. Blanchfield's transition from an Army Medicine managed facility to DHA is scheduled for October 1st.
«Read the rest of this article»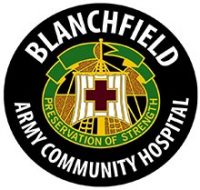 Fort Campbell, KY – On June 21st through June 30th, 2019, Four Soldiers assigned to the Fort Campbell Warrior Transition Battalion will compete in Tampa Florida in the 2019 Department of Defense Warrior Games hosted by the U.S. Special Operations Command.
The DOD Warrior Games is an adaptive sports competition for wounded, ill and injured service members and veterans. The games highlight the resiliency and warrior spirit of participants despite their wounds, injury or illness.
«Read the rest of this article»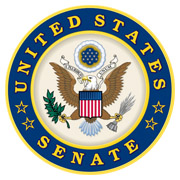 Washington, D.C. – On Wednesday, June 5th, 2918, Senators Marsha Blackburn (R-Tenn.) and Richard Blumenthal (D-Conn.) wrote a letter to Patrick Shanahan, Acting Secretary of the Department of Defense, and Ajit Pai, Chairman of the Federal Communications Commission, to voice concerns about the inclusion of Huawei in the development of next-generation sharing technology in a band of spectrum critical to national defense.
"For years, alarm bells have been ringing over concerns about Huawei, especially in regards to national security and economic competitiveness," said Senator Blackburn.
«Read the rest of this article»
Written by Maria Yager
Blanchfield Army Community Hospital Public Affairs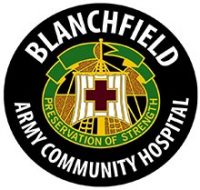 Fort Campbell, KY – The director of the Defense Health Agency's Transitional Intermediate Management Organization visited staff at Blanchfield Army Community Hospital recently, to discuss the hospital's transition as an Army managed facility to a DHA managed facility later this year.
"For our patients it should be invisible. Whether it's the Department of the Army, who has [medical] responsibility for this community now, or the Defense Health Agency, our collective requirements, responsibilities, authorities, are all the same," said Major General Ronald J. Place, who also serves as the director, National Capital Region Medical Directorate, for DHA. "Patients will receive the same great care, same access, same everything. They shouldn't see any difference."
«Read the rest of this article»
Written by Mari-Alice Jasper
Fort Campbell Public Affairs Office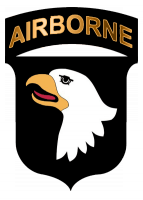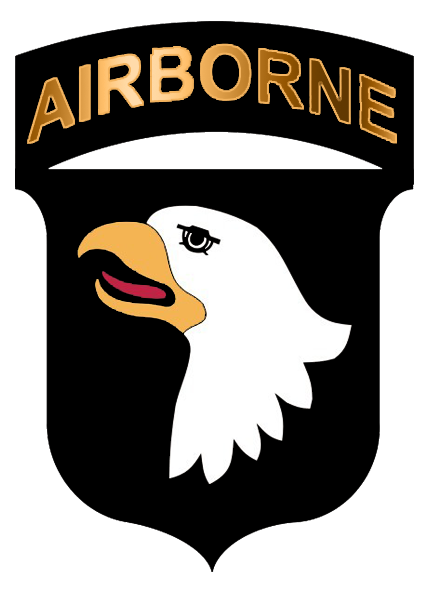 Fort Campbell, KY – U.S. Army Soldiers, veterans, community members and Fort Campbell leadership gathered Saturday, December 15th, 2018, at 101st Airborne Division (Air Assault) Headquarters to honor the fallen during a Wreaths Across America ceremony.
Fort Campbell hosted the event that was part of the Clarksville Sunrise Rotary club's participation in the worldwide wreath-laying effort. This year, more than 2 million volunteers visited about 1,400 locations around the globe to place wreaths.
Wreaths Across America is a nonprofit organization founded to continue and expand the annual wreath-laying ceremony at Arlington National Cemetery.
«Read the rest of this article»