Austin Peay Sports Information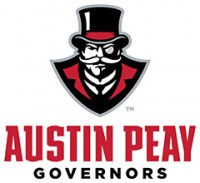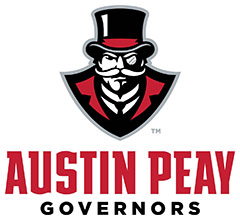 Clarksville, TN – Hendricks Fox, a former all-conference center for the Austin Peay football team in the late 1940s and early 1950s who since has been a benevolent donor to Governors Athletics, was inducted into the Red Coat Society during APSU's football game with Chattanooga, Saturday afternoon.
The Red Coat Society, now in its 11th year, serves as a Hall of Fame of service for the Governors Club, APSU's Athletics booster club.
Fox was instrumental in Austin Peay's return to scholarship football in 2006.
During that 10-year window, he spent countless hours calling, writing notes to former players and students, especially of his era, helping raise necessary scholarship funds to reverse the decision to go non-scholarship.
At the same time he assured them their efforts on and off the field would not be forgotten. In 2007, Fox issued APSU a check of $500,000 to establish the Fox Endowed Football Scholarship.
"Without the scholarship I received to Austin Peay in 1947, I could not have done what I've done," he said at the time. "I've had a successful life, and I want to give back to help someone else."
After graduating from APSU in 1951 with a bachelor's degree in health and physical education, Fox served 27 months with the U.S. Marine Corps in Korea. When he returned to civilian life, Fox taught health, physical education, mathematics and social studies and coached football for seven years at Nashville's now-defunct North High School before serving another 29 years as assistant principal in Nashville. After retiring in 1989, he went to work as a security guard for Aladdin Industries until it closed in 2002.
Fox played football at APSU during 1947-50, earning All-Volunteer Athletic Conference as a senior, under famed coach Dave Aaron. Fox was among a group of former Aaron players, called the Dave Aaron Founding Fathers, who started reuniting several years ago during Homecoming to raise funds for a scholarship endowment in Aaron's memory. The Dave Aaron Endowment is one of APSU's largest endowments.
For his philanthropic efforts, Fox received the Chancellor's for Excellence in Philanthropy Award in 2009. He also serves on the APSU Foundation Board.
As a result of his efforts in supporting Governors football the "Walk of History" was named in his honor earlier Saturday morning. The "Walk of History" is space dedicated to those Governors football players who have played in the last nine decades.
To be eligible for the Red Coat Society, an individual must be a member in good standing of the Governors Club for at least five years, must have supported the athletic programs at Austin Peay through financial contributions or participation in Governors Club fundraisers and other events, must have supported more than one sport both at home and away whenever possible and must be recognized within the APSU community for his association with Austin Peay athletics.