AAA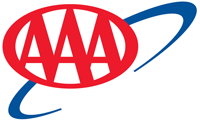 Nashville, TN – Tennessee Gas Prices dropped another 5 cents last week, and could move even lower this week, because of additional declines in the price of oil.
Sunday's state average price of $2.12 per gallon is nearly 30 cents less than a month ago, and about 10 cents less than this time last year. It's possible, the state average could reach $2.00 per gallon before the end of the year, unless oil prices rise.
Compared to last summer, drivers in Tennessee are now saving nearly $10.00 on a full tank of gas.
The current state average is about 11 cents per gallon less than what motorists paid on Christmas Day 2017.
Click here

to view AAA's state and metro gas price averages
Most expensive gas price averages: Nashville ($2.22), Johnson City ($2.22), and Kingsport-Bristol ($2.18)
Least expensive gas price averages: Chattanooga ($1.95), Cleveland ($2.00), and Knoxville ($2.05)

Gas prices across the U.S. declined another 4 cents last week, and should decline even more through the end of the year, as futures prices are forecast to decline this week. This is good news for the estimated 102.1 million Americans forecast to take a holiday road trip in the next two weeks. Those drivers are saving $5.00-$15.00 on a full tank of gas compared to last summer, and should find the lowest holiday gas prices in two years.
"Holiday travelers will have more jingle in their pockets after they fill-up the family vehicle," said Mark Jenkins, spokesman, AAA – The Auto Club Group. "Prices are already at 2-year lows for the holidays, and should slip even lower in the next two weeks."
"Oil prices have been unable to gain significant upward momentum after OPEC announced plans to cut production. The price of crude declined last week and should drop again this week, because industry analysts are skeptical that OPEC's plan could rebalance what is currently an oversupplied market. If oil prices drop even further this week, that would reduce the cost of producing gasoline and allow additional price cuts at the pump," Jenkins stated.
Fuel Fundamentals
Oil inventories declined a modest 1.2 million barrels (-0.1%). U.S. stocks remain 7 percent above the five year average for this time of year.
Gasoline supplies grew nearly 1-percent, and are slightly above year-ago levels.
Domestic oil production took a small step back, yet remains about 20 percent stronger than a year ago.
Gasoline production took a giant leap as refiners ramp up for holiday travelers. Production rates are 8 percent stronger than a week ago, yet on par with this time last year.
Implied gasoline demand rose nearly 2 percent, and is keeping pace with this time last year.
Oil Analysts Skeptical of OPEC Production Cuts
At the close of Friday's formal trading session on the NYMEX, WTI decreased $1.38 per barrel to settle at $51.20/b. Oil prices have mostly fallen this week as market observers continue to worry that the global crude market is oversupplied.
Although the Organization of the Petroleum Exporting Countries (OPEC) and other oil producers, including Russia, agreed more than a week ago to reduce output by 1.2 million barrels per day at the beginning of 2019, crude prices will likely remain low until the production cuts begin.
However, with U.S. crude production near record highs, oil analysts are increasingly skeptical of whether OPEC's production cuts would actually work, which is why oil prices declined last week. Our partners at OPIS predict crude prices to dip below $50.00 per barrel this week. That would be $2.00/b below where prices were trading on Sunday afternoon.
So far, the price of crude has yet to settle below $50.00/b all year. The lowest daily settlement of WTI this year was $50.29/b on November 29th. Crude prices account for about 50 percent of the price of gasoline. Because of this, for every dollar oil prices shift, gas prices follow by about 2.5 cents.
Gas Price Tools
Current and Past Price Averages
Regular Unleaded Gasoline
Sunday
Saturday
Week Ago
Month Ago
One Year Ago
2018 High
Record High
National
$2.378
$2.383
$2.423
$2.641
$2.434
$2.97
(5/26/2018)
$4.11 (7/17/2008)
Florida
$2.295
$2.301
$2.281
$2.510
$2.381
$2.92
(5/25/2018)
$4.08 (7/17/2008)
Georgia
$2.184
$2.188
$2.216
$2.495
$2.297
$2.84
(5/27/2018)
$4.16 (9/15/2008)
Tennessee
$2.124
$2.129
$2.169
$2.434
$2.227
$2.73
(5/27/2018)
$4.12
(9/15/2008)

Click here

to view current gasoline price averages

About The Auto Club Group
The Auto Club Group (ACG) is the second largest AAA club in North America. ACG and its affiliates provide membership, insurance, financial services and travel offerings to over 9.6 million members across eleven states and two U.S. territories including Florida, Georgia, Iowa, Michigan, Nebraska, North Dakota, Tennessee, Wisconsin, Puerto Rico and the U.S. Virgin Islands; most of Illinois and Minnesota; and a portion of Indiana. ACG belongs to the national AAA federation with more than 59 million members in the United States and Canada and whose mission includes protecting and advancing freedom of mobility and improving traffic safety.
Motorists can map a route, identify gas prices, find discounts, book a hotel, and access AAA roadside assistance with the AAA Mobile app for iPhone, iPad and Android. Learn more at AAA.com/mobile. Visit AAA on the Internet at AAA.com.