Topic: Russia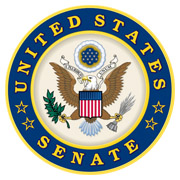 Washington, D.C. – U.S. Senator Marsha Blackburn (R-Tenn.) spoke with Fox News about how her legislation will help companies like colonial pipeline respond to critical infrastructure cyber hacks.
Republican Senator Marsha Blackburn said the attack that forced the shutdown of Colonial Pipeline networks should be a wake up call to federal officials, warning that "cyber is a big part of 21st century warfare," while proposing a number of measures to strengthen and protect U.S. critical infrastructure.
The FBI on Monday said the ransomware gang known as "Darkside" was the group responsible for the attack over the weekend that forced the shutdown of the Colonial Pipeline networks responsible for carrying gasoline from Texas to the Northeast.
«Read the rest of this article»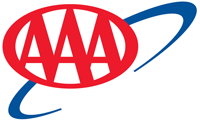 Washington, D.C. – At the start of May, the national gas price average is $2.90, which is three cents more than a month ago.
Pump prices in April saw minimal variability compared to March, which increased 15 cents from start to finish. Stable crude oil prices amid fluctuating demand helped keep the national average price jumps nominal last month.
«Read the rest of this article»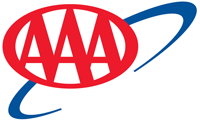 Nashville, TN – The Tennessee gas price average held steady over the last week with the state average remaining unchanged from the previous week. The Tennessee Gas Price average is now $2.69 which is the same as one month ago and $1.15 more than one year ago.
"While April saw minimal fluctuation, May is likely to see much larger increases alongside demand spikes, especially closer to Memorial Day weekend," said Megan Cooper, spokeswoman, AAA – The Auto Club Group. "Compared to May 2019, U.S. gasoline demand is down only 4% and gas prices are, on average, just two cents more."
«Read the rest of this article»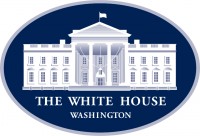 Washington, D.C. – President Joe Biden.
Madame Speaker.
Madame Vice President.
No president has ever said those words from this podium, and it's about time.
The First Lady. The Second Gentleman. Mr. Chief Justice. Members of the United States Congress and the Cabinet – and distinguished guests.
My fellow Americans.
While the setting tonight is familiar, this gathering is very different – a reminder of the extraordinary times we are in.
«Read the rest of this article»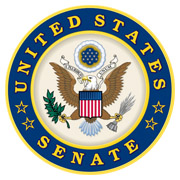 Washington, D.C. – For far too long, organizations like Planned Parenthood have targeted vulnerable women and pressured them to make life and death medical decisions without informed consent.
This week, I introduced The Woman's Right to Know Act which protects the health and safety of women and children by establishing long-overdue standards for the predatory abortion industry. Read more about my action to protect the sanctity of life here.
«Read the rest of this article»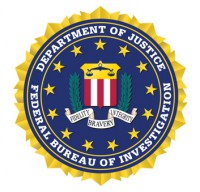 Washington, D.C. – Good morning, Chairman Durbin, Ranking Member Grassley, and members of the committee. I am honored to be here, representing the men and women of the Federal Bureau of Investigation (FBI).
Our people—nearly 37,000 of them—are the heart of the Bureau. I am proud of their service and their commitment to our mission. Every day, they tackle their jobs with perseverance, professionalism, and integrity—sometimes at the greatest of costs.
Just last month, two of our agents made the ultimate sacrifice in the line of duty. Special Agents Dan Alfin and Laura Schwartzenberger left home to carry out the mission they signed up for—to keep the American people safe.
«Read the rest of this article»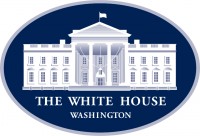 Washington, D.C. – I am returning, without my approval, H.R. 6395, the National Defense Authorization Act for Fiscal Year 2021 (the "Act"). My Administration recognizes the importance of the Act to our national security.
Unfortunately, the Act fails to include critical national security measures, includes provisions that fail to respect our veterans and our military's history, and contradicts efforts by my Administration to put America first in our national security and foreign policy actions. It is a "gift" to China and Russia.
«Read the rest of this article»
APSU alumnus Dr. Ronald Miller ('65) wrote this personal account of a historic moment in APSU history.

Clarksville, TN – As a senior physics major in the Fall of 1964, I was asked by the Physics Faculty to take part in a research program they were conducting. The program was fairly simple, as research goes, but was important at the time.
«Read the rest of this article»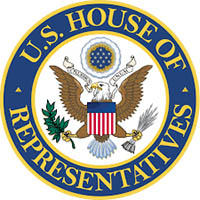 Washington, D.C. – Last night, November 18th, 2020, U.S. Representative Mark Green was appointed to serve on the House-Senate Conference Committee for the Fiscal Year 2021 National Defense Authorization Act (NDAA). The Conference Committee is tasked with reconciling the Senate and House defense authorization bills into a final version for the upcoming year.
"It's an honor to represent the House Committee on Homeland Security in this conference, and I'm grateful to Leader McCarthy and Ranking Member Rogers for this privilege and for their continued leadership on behalf of our troops," said Representative Green.
«Read the rest of this article»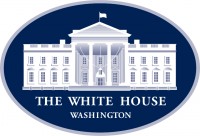 Washington, D.C. – It's hard to believe that just five years ago, Americans watched in horror as ISIS gained power and territory throughout the Middle East and terrorists killed 14 Americans on United States. soil in San Bernardino, California.
Today, the ISIS caliphate is destroyed. Terrorist leaders Abu Bakr al-Baghdadi and Qasem Soleimani are dead. And instead of sending American troops to fight in endless wars or giving cash to terrorist sponsors in Iran, the United States is securing peace deals with our real allies across the Middle East, including Israel.
«Read the rest of this article»