Topic: Russia

Budapest, Hungary – Austin Peay State University men's basketball player Eli Abaev was instrumental in helping the United States bring home the gold at the 2019 European Maccabi Games, which concluded Tuesday with the USA winning the gold-medal game against Russia.
«Read the rest of this article»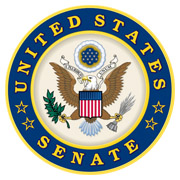 Washington, D.C. – This week, I focused my energy on the work we're doing in the Senate to provide for our military, and our veterans.
Service men and women face increasingly sophisticated and lethal threats, and I'm leading the charge to ensure they are given the tools they need to fight the good fight overseas, and are taken care of when they return home.
Protecting Freedom For Our Next Generation
On Tuesday, I spoke on the Senate floor and told my colleagues that as we consider the National Defense Authorization Act (NDAA), we must recognize that our nation is faced with new, sophisticated threats. We must be prepared for both traditional as well as new emerging types of warfare.
«Read the rest of this article»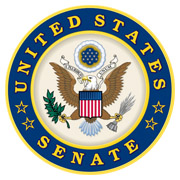 Washington, D.C. – On Tuesday, June 18th, 2019, Today, Senator Marsha Blackburn (R-Tenn.) spoke on the Senate floor about the 2020 National Defense Authorization Act to fund the military. The legislation includes several projects that will directly benefit Tennessee's military community.
Remarks as Prepared:
Thank you, Mister President.
As we move toward debate over the National Defense Authorization Act for fiscal year 2020, I would like to remind my colleagues that while we stand prepared to negotiate its various provisions, our military men and women stand at the ready for a much more serious task—the defense of our nation.
«Read the rest of this article»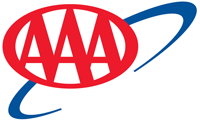 Tampa, FL – AAA says that today's national average is $2.74, which is seven-cents cheaper than last week, 13-cents less than a month ago and 18 cents cheaper than a year ago. Nearly every state's gas price average is cheaper than a week ago, a month ago and a year ago.
"Refinery utilization in the United States is at its highest level since early January, resulting in overall gasoline stocks at healthy levels to meet robust summer demand. Prices are dropping due to cheaper crude oil and at the same time U.S. supply is keeping pace with demand," said Jeanette Casselano, AAA spokesperson.
«Read the rest of this article»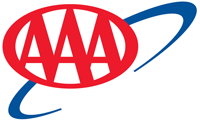 Washington, D.C. – AAA says Americans are changing their perception of what they consider "too expensive" when it comes to filling-up at the pump. AAA's 2019 Gas Price survey found that 50 percent of consumers think paying $3.00/gallon is too high – an increase of 30-cents from last year when half of consumers reported $2.70 as too expensive.
«Read the rest of this article»
Hypertension is a known cause of Heart Disease and Stroke
Dallas, TX – According to a study of workers at a nuclear plant in Russia published in the American Heart Association's journal Hypertension, prolonged exposure to low doses of ionizing radiation increased the risk of hypertension

Uncontrolled hypertension, also known as high blood pressure, can to lead to heart attack, stroke, heart failure and other serious health problems.
«Read the rest of this article»
Senator Marsha Blackburn
Tennessee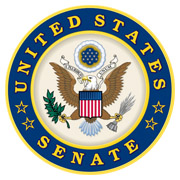 Washington, D.C. – Tennessee Tuesday is always my favorite day of the week.
Senator Lamar Alexander and I welcomed another great group of Tennesseans to our nation's capital for coffee, conversation, and pictures this week.
If you plan to be in the Washington, D.C. area on a Tuesday when the Senate is in session, we would love if you join us for this Tennessee tradition. Constituents attending will have the opportunity to meet and have their picture taken with their senators while enjoying a coffee and pastries.
«Read the rest of this article»
AAA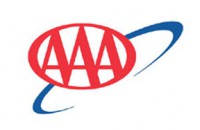 Tampa, FL – According to AAA At the end of last week, total domestic crude oil inventories rose less than expected – a build of only 1.3 million bbl to total 447.2 million bbl, according to new data from the Energy Information Administration (EIA).
The slight build in crude inventories was supported by a sharp drop in demand for gasoline, which fell by approximately 500,000 b/d to 9.1 million b/d, according to EIA. With crude stockpiles growing less than anticipated, crude prices will likely continue to gain ground.
«Read the rest of this article»
Austin Peay State University (APSU)

Clarksville, TN – This February, Austin Peay State University (APSU) students will get the rare opportunity to meet a top-level U.S. diplomat when M. André Goodfriend, director of the U.S. State Department's Office of eDiplomacy, visits campus for a series of talks.
The Office of eDiplomacy, founded in 2003, seeks to "innovative diplomacy powered by knowledge leadership, superior customer support and collaborative technology."
«Read the rest of this article»
AAA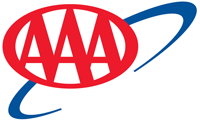 Tampa, FL – The latest Energy Information Administration (EIA) data registers gasoline demand at 8.6 million b/d for the week ending December 28th – the lowest level on record since February 2017.
Despite record motor vehicle travel for the holiday, demand was down nearly 900,000 bbl, suggesting that demand this winter could be lower than expected.
«Read the rest of this article»