Topic: Blog

Clarksville, TN – Austin Peay State University (APSU) alumna Greta Hollar has made a career of connecting to others by sharing her unique experiences online. Through her travel and style blog and her vibrant social media presence, she expresses her fresh take on current trends, lifestyle tips and travel.
«Read the rest of this article»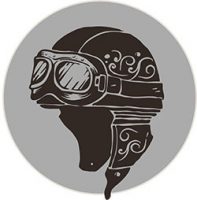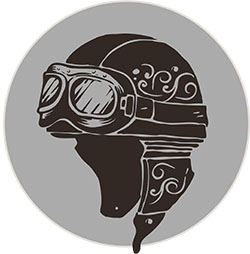 Clarksville, TN – Now that we have officially ridden into the first weekend of spring, I think we can all just breathe a little sigh of relief, even if it's just for the fact that it's officially SPRING!
We might still have some challenging weather ahead but, BY GOD SPRING HAS SPRUNG!
As I was riding yesterday, one of the things that always stands out this time of the year are these little patches of yellow tulips that sprout up in some of the most unlikely places. It's like they're saying, "I think I can, I think I can" as they try to hurry spring along. Things haven't quite gotten "green" yet, so these beautiful reminders are there for you and me showing us that it won't be long.
«Read the rest of this article»
Before you read this, let's get one thing straight. This article is not hype. It's not a sales pitch. This is my story. I needed to do something so that I would be able to play with my kids from now until I'm old, as they are growing. I want to be able to enjoy life with them. So whatever excuse you come up with while you read this, that's ok. Again, this is about my venture into the Crossfit world, community and lifestyle. No more excuses for me.  -Mat «Read the rest of this article»
New Ways to Complain—CRMA's roundup of where to air your gripes online and how to write an effective complaint

Yonkers, NY – Whether it's a rave review of your new flat screen TV on Amazon.com or a scathing critique of a car dealer on Yelp or Facebook, there are plenty of online outlets where you can post your opinions. And companies are paying attention.
The experts at Consumer Reports Money Adviser (CRMA) have seen Sears, for example, respond to dozens of consumer complaints posted on Twitter, where the company has a customer-service page, on its home services blog, and on The Consumerist, a Website owned by Consumer Reports. In many cases, Sears responded by providing information on how to contact an employee who should be able to help with a problem. «Read the rest of this article»
iPhone app launch hoped for in the Fall

Christensen, in fact, after learning he would be working on the development of an APSU app, purchased an iPhone. "I bought one solely for this purpose," he said.
Development of APSU's iPhone app began last fall – at a Governors football game. Dr. Tristan Denley, provost and vice president of academic affairs at APSU, approached Dr. Bruce Myers, professor of computer science and information technology, about the idea.
"He said, 'Do you have any students who could do this?'" Myers said. " I told him I was not an iPhone person, but that I was sure we could find someone."
Denley wanted to make sure, though, that student involvement was a key element in the project. «Read the rest of this article»