Topic: Ron Parrish

Clarksville, TN – This evening, December 16th, 2015 at 9:58pm, Clarksville Police officers responded to a shooting at the 1500 block of Buchanon Drive.
There are two victims with non-life-threatening injuries. They were both transported to Gateway Medical Center.
There were at least two suspects involved in this incident, and may have been more. The suspects' identities are unknown.
«Read the rest of this article»

Clarksville, TN – Clarksville Police detective Ron Parrish is investigating an Aggravated Assault and is requesting public assistance. Last night, September 1st, 2015 at 8:15pm, Clarksville Police Officers responded to an Aggravated Assault at an apartment on the 800 block of Peachers Mill Road.
Upon arrival at the residence, an Officer observed the victim lying on the ground holding his mouth.
«Read the rest of this article»

Clarksville, TN – Clarksville Police are searching for Corey Chuncy Willis, 38, who had an altercation with his girlfriend and reportedly ran away on foot after being wounded by a 12 gauge shotgun.
District #1 patrol officers responded to a shots fired call on the 1200 block of Archwood Drive on Saturday, August 1st, 2015, at about 11:00pm. Several uninvolved witnesses stated they saw a man with blood along his face, side, and arms running down the road.
Witnesses said the man told them he had been shot.
«Read the rest of this article»

Clarksville, TN – On March 30th, 2015 at 9:32am, Barbara Ishman reported to a Clarksville Police Department Officer that her vehicle had been burglarized at the Walmart on Fort Campbell Boulevard. Ishman stated that her Gateway laptop, Samsung tablet, and saxophone were taken from her unlocked vehicle while she was in Walmart shopping.
The laptop and tablet were items she was renting from a local rental company. She had called the rental company and advised that the property was stolen, and the company's representative provided her with the serial numbers of her items.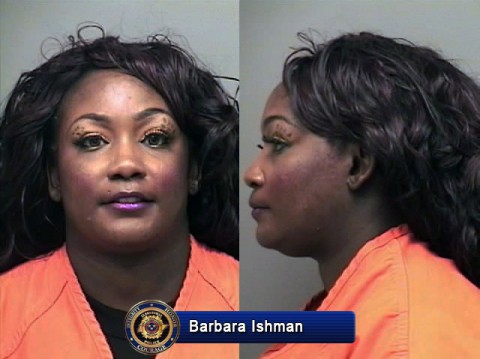 «Read the rest of this article»

Clarksville, TN – The Clarksville Police Department responded to a bank robbery at the Legends Bank on Dover Crossing Road today, December 3rd, 2014
51-year-old Wayne David St. John has been arrested for the bank robbery. He is currently homeless. Detective Ron Parrish lead the investigation.
This is an ongoing investigation. There is no further information at this time.