Clarksville, TN – On March 30th, 2015 at 9:32am, Barbara Ishman reported to a Clarksville Police Department Officer that her vehicle had been burglarized at the Walmart on Fort Campbell Boulevard. Ishman stated that her Gateway laptop, Samsung tablet, and saxophone were taken from her unlocked vehicle while she was in Walmart shopping.
The laptop and tablet were items she was renting from a local rental company. She had called the rental company and advised that the property was stolen, and the company's representative provided her with the serial numbers of her items.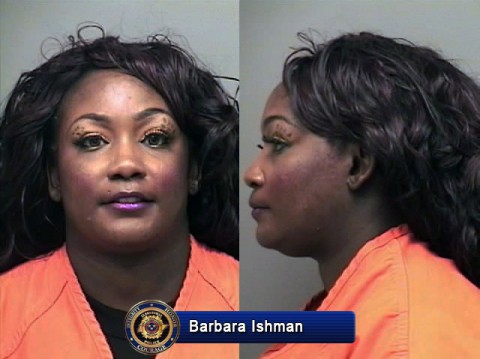 After Detective Ron Parrish's thorough investigation, it was revealed that Ishman pawned a Hewlett Packard laptop and a Samsung tablet at a local pawn shop on March 6th, 2015.
The rental company replaced the Gateway laptop with the Hewlett Packard laptop in December 2014. During an interview, Ishman admitted that she pawned the items.
Yesterday, April 2nd, 2015 Barbara Ishman, a 34-year-old Clarksville resident, was charged with False Report and booked into Montgomery County Jail with a total bond amount of $3,000.
Barbara Ishman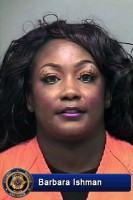 Name: Barbara Ishman
Date of Birth: 5/ 23/ 80
Gender: F
Race: B
Address: 584 Bridgette Drive, Clarksville, TN
Arresting Officer: Ronald Parrish
Charged With: False Report
Booked Into: Montgomery County Jail
Bond: $3,000