Topic: Salmon
Dallas, TX – A new scientific advisory reaffirms the American Heart Association's recommendation to eat fish- especially those rich in Omega-3 fatty acids twice a week to help reduce the risk of heart failure, coronary heart disease, cardiac arrest and the most common type of stroke (ischemic). The advisory is published in the American Heart Association's journal Circulation.
«Read the rest of this article»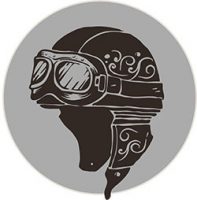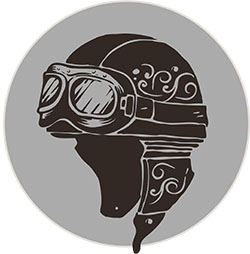 Cobden, IL – I spent the weekend in southern Illinois. I had never been to this part of the country but wanted to attend the annual Blessing of the Bikes at the Bald Knob Cross of Peace.
I was fortunate to stay at the Boars Nest Bed and Breakfast, and enjoy the Blue Boar restaurant. Dave Fombelle and his son Bob were tremendous hosts and their facilities were excellent.
The bed and breakfast is located on 100 acres of Illinois countryside, nestled in the woods, where the definition of "peace and quiet" lives. There are five units including the "honeymoon" suite and they are exceptional.
«Read the rest of this article»

Nashville, TN – Whirling disease was recently discovered by biologists during their annual trout population monitoring in the South Holston and Watauga tailwaters. The discovery is the first known occurrence of this disease in Tennessee.
Whirling disease, a condition caused by a non-native microscopic parasite, affects fish in the trout and salmon family, including rainbow, brook, and brown trout. This parasite can cause damage to the fish's cartilage and skeletal tissue, resulting in deformities in the head and spine. They may also develop a black tail, or display "whirling" or erratic tail-chasing behavior.
«Read the rest of this article»
Analysis finds eating certain species could put consumers at higher risk for mercury exposure; CR advises pregnant women not to eat tuna at all 

Yonkers, NY – Consumer Reports released its own analysis of the most recent government data on mercury in fish, found that it continues to be critical for consumers to pay close attention to the fish they consume, and has updated its advice for consumers.
«Read the rest of this article»
Consumer Reports's trained testers rate eight plain bagels and four with "everything"  

Yonkers, NY – There's nothing quite like a New York bagel but there are some store bought varieties that come close.
Consumer Reports recommends four store bought bagels:  plain varieties from Dunkin' Donuts, Lenders Original (frozen), Kirkland Signature (Costco) and Dunkin' Donuts' "everything." «Read the rest of this article»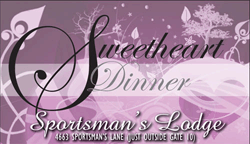 Fort Campbell, KY – On February 14th, the Sportsman's Lodge will be doing a Valentine's Day "Sweetheart Dinner". So bring your loved one out for a nice dinner for two.
The "Sweetheart Dinner" will be from 4:30pm until 8:00pm. This event is for adults only with a romantic setting. «Read the rest of this article»
Family-owned seafood business discovers New Providence Boulevard; new businesses continue area's revival as commerce reshapes the face of the boulevard. Used car lots give way to eateries, restaurant equipment supplies and sales, family dental health care … now, fresh seafood joins the mix!
Clarksville's fresh seafood lovers have a new venue to indulge their fresh fish desires. Fresh seafood is now available daily in New Providence!
Little's Fish Company has opened for business. Located at the corner of Providence Boulevard and Beech Street on the former Subaru dealership property, the business has easy access and convenient parking.
With the July 7th opening of Little's Fish Company, a family seafood marketing tradition with roots in Nashville has been extended to Clarksville. Chris Little's grandfather started the original family operation at Nashville's Old Farmers' Market. After completing his military service in the U.S. Army, Chris' father, Phillip Little, joined his father at the Old Farmer's Market. As a young man Chris worked with his father in the Nashville operation. Now, having graduated from Austin Peay State University in 2001, grandson Chris Little brings the family tradition to Clarksville with the opening of Little's Fish Co. on Providence Blvd. «Read the rest of this article»